Whether you're visiting the picaresque region for the first time, or looking for somewhere new to enjoy a few beverages, there are plenty of pubs throughout the North East to suit your tastes. From ancient focal points of the community, to modern city center focal points, craft beer and cocktail enthusiasts alike have options aplenty. Here are some of the best:
Ravensworth Arms, Gateshead
If you happen to swing by the Angel of the North while you're up this way, you could make it more than a fleeting visit by popping in to this traditional country pub for a meal and a few drinks. Set in the idyllic Lamesley Pastures conservation area, you can see Anthony Gormley's renowned sculpture towering over you while cosying up in front of an open fire at all times of year.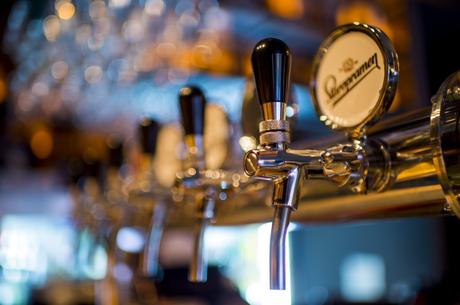 Cricket Club, Chester-le-Street
During the cricket season, there's no better place to enjoy a few pre-match drinks than one of the best pubs in Chester-le-Street – the original cricket club of the town. Within walking distance of the Emirates Riverside, if you've arrived in town on the train this heart-of-the-community pub isn't even a detour from your path to the big match. You may even see some cricket taking place here too, while you soak up the atmosphere and sink a couple of pints.
The Feathers Inn, Northumberland
One for the satnav, this centuries old building in Hedley on the Hill will regularly let you sample from an ever-changing selection of microbrewery ales, and also offers traditional pub games to all visitors. To complete the atmosphere, the menu, which can also change on a daily basis, combines the classic with the contemporary and caters for all tastes. For a traditional pub atmosphere, this pub is more than worth a few wrong turns and detours along the way.
The Angel Inn, Corbridge
Also situated in the countryside of Northumberland, this coaching inn has been around for almost three centuries, having been built in 1726. For people passing through, it is home to a fish and chip takeaway, while it also boasts a restaurant, private dining room, and a well-equipped bar complete with an open log fire. The Angel is renowned for making the most of local produce and serving up local delicacies to all visitors.
The County, Aycliffe Village
If you've been driving a long way, before you make the last leg of the A1 this pub, close to Darlington, is certainly worth a visit for a pit-stop. Overlooking the village green, you'll see from the extensive, creative menu that this is far more than a typical pub. Wash down the exquisite food with a choice of real ales, and you could even make a night of it by staying in one of the select, luxury guest rooms on site.
The Olde Ship Inn, Seahouses
While this traditional market and harbor town is a must visit when you land in the North East, The Olde Ship Inn encapsulates the history of the area with food, drink and atmosphere. With freshly caught fish and seafood served up all year round, you'll also find real ales and rare malt whiskeys behind the bar of this quirky, endearing inn. The pub itself is something of a museum, with a wooden floor made from ship decking, and walls festooned with genuine nautical artefacts – this is a place to indulge in local history, day and night.