Modern trucks are controlled by an onboard computer, and these computers are programmed to work for the average drivers. It's a good guarantee in terms of safety, but it limits one from maximizing the truck's potential to do more. Programmers have the capacity to boost your truck's performance to your satisfaction. This article lists down four of the best programmers for 4.6 F150 in the market.
Why can you trust us? Mechanic Guides is written by experts and 100% reader-supported. We never receive anything from the product manufacturers.
Our Recommendations
Bully Dog is a known brand for tuners and programmers because of its precision-engineered, high-quality products. Among its popular products is a programmer for 4.6 F150 - the SCT X4 Performance Programmer. It's got everything you can expect of a tuner and more. You can get real-time data on your vehicle at the palm of your hands with this 20-ounce, 12.6 by 9 by 2.2-inch, full color backlit LCD display device. You can increase your truck's power and torque almost instantly with its preloaded tunes. These tunes were carefully engineered to overcome your truck's engine control limits.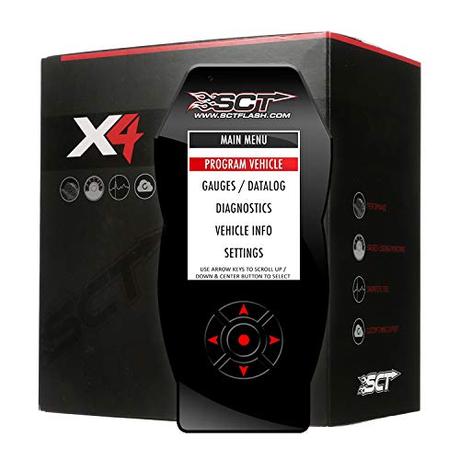 Features and Calibrations
What can this programmer give you? You can view and log your vehicle's engine parameters straight to your SCT X4 device or through your computer. This means you've got real-time updates and accessible data! The device can read powertrain control module (PCM) diagnostic trouble codes and clear them for you. This can save you time in bringing your truck to a service center for a checkup. It's got dual analog inputs that scan your exhaust gas temperature (EGT), air-fuel ratio, and other sensor data to keep your vehicle in good working condition, always.
SCT X4 can hold up to 10 custom tunes and store up to 20 SCT custom tune files for more choices and less hassle. You've got adjustable options. To mention a few, these include your axle ratio to correct the vehicle speedometer and fuel efficiency to achieve better acceleration and fuel economy, rev and speed limiter to control your vehicle's highest RPM (revolutions per minute), and transmission shift firmness to easily and quickly switch gears. It also has a multiple displacement system, which allows your truck to save fuel by switching to a four-cylinder engine mode and disabling additional engine cylinders when turned on.
SCT X4 has a built-in Wi-Fi, a feature not commonly found in programmers, so you can easily update your device, anytime, anywhere.
Why purchase it?
Bully Dog is one of the trusted brands out there and has exclusive features that make it truly stand out. It's got all the features of an excellent programmer, includes pre-loaded tunes, and a built-in Wi-Fi which makes it more convenient to update. For a few bucks more, you can also get more custom tunes than other brands.
Reveal your truck's maximum performance with Hypertech's 2100 Max Energy 2.0 Power Programmer, one of the trusted programmers for 4.6 F150. This 16-ounce and 8.7 by 5.2 by 2.4-inch device provides your vehicle with its needed performance boost at a much affordable price. With its larger, backlit LCD screen, tuning is quick at your fingertips. It is able to increase your Ford 150's horsepower and torque for less fuel consumption.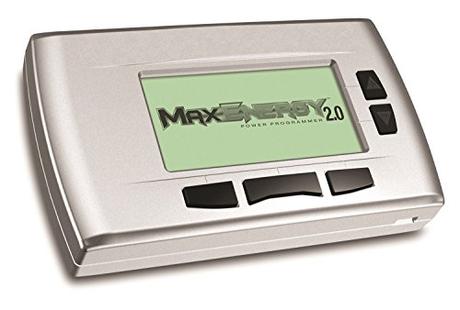 Features and Calibrations
What kind of improvements can you expect? You can acquire the most powerful towing tuning in the market, as it is the only programmer that permits usage of the highest level of towing while retaining the exhaust gas temperature (EGT) at a safe level. This ensures that you can load your truck with the maximum weight, as specified by the manufacturer, without causing engine or transmission damage in the process. Similar to the other programmers, it's capable of speedometer calibration for changes in the tire size and gear ratio, so the transmission can shift correctly. The truck's tire pressure monitoring system (TPMS) can also be adjusted, so larger tire sizes can be installed without problems. Moreover, the device is capable of raising or lowering the truck's top speed to match the installed tires. Its adjustability features include shift firmness, shift response, torque converter clutch (TCC) slip, and shift points to allow make the vehicle more responsive and to enhance its drivability, and throttle restriction and response tunes for enhanced power delivery. It is also able to tune for popular cold air intakes, so your vehicle can take advantage of the airflow increase. It is likewise capable of active fuel management, so the truck can use fuel more economically and of reading and clearing diagnostic codes for better vehicle monitoring.
You can expect an easy 15-minute install by just connecting the device to your truck's OBDII port.
The device includes a USB cable and a software CD to permit internet updates. It has to be connected to the PC's USB port to initiate the update.
Why purchase it?
Hypertech 2100 Max Energy 2.0 Power Programmer is relatively better priced than its counterparts, and it is California-legal, which is not often the case for tuners. If you like to go on road trips and bring heavy loads along the way, this device's maximum towing is ideal.
Superchips has made a name for itself in the market of tuners and programmers. One of the most popular programmers for 4.6 F150, it makes your truck do more through significantly improving its horsepower, torque, and fuel economy. This means your Ford truck can go way more than expected. It weighs only 11.2 ounces and is only 5 by 6 by 2.5 inches in size, smaller than your smartphone, which makes it a true handheld wonder. With its 2.8-inch, high definition color screen, you can program your vehicle with ease. On top of these, they have increased the memory to store more tunes and data, and a faster processor and update speed to allow programming of your vehicle easier and quicker.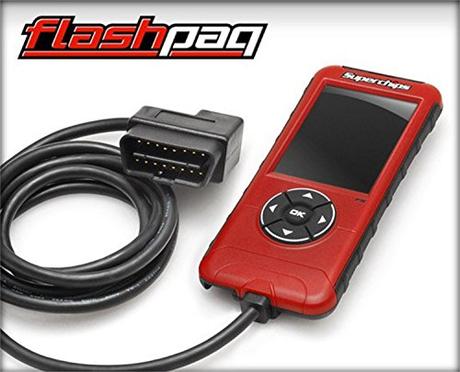 Features and Calibrations
What can this device do to your truck? It can unleash your vehicle's potential to do more. For starters, it can increase your 4.6 L Ford 150 truck's horsepower by 27 and your torque by 30 lb-ft. You can transform an already powerful vehicle to something more! This programmer can also tune your vehicle's performance for economy, towing, daily driving, and extreme tuning for better drivability. It can eliminate excessive downshifting when driving uphill, so you can go faster at a steeper slope. Like Bully Dog's SCT, it is capable of speedometer correction to match changes in tire size and gear ratio, it's got adjustability for speed, rev limiters, transmission shift points, shift firmness and TQ management, and vehicle parameter monitoring capabilities to provide data and status updates real-time. It can also read and clear diagnostic trouble codes, so you can check your vehicle's performance at the comfort of your truck and without leaving the garage. Moreover, it has active fuel management control, which means it can also deactivate half of the cylinders to save fuel.
However, if at some point you want to go back to your stock settings, it will not be difficult as Superchips 1845 saves pre-configured tunes, so you can easily restore it. This option is easily visible on your device.
It is important to note that this device is not legal for use in California.
Why purchase it?
Aside from it being a known brand in the industry of tuners and programmers, it can be a good choice considering its sleek and lightweight design and its updated processing system and memory. It also has a 2-year, 24,000-mile powertrain warranty, so you can get longer service guarantee.
You can go over the edge with the Edge 16040 EvoHT2 Programmer. One of the well-known programmers for 4.6 F150, this hand-held programmer can augment your truck's performance in terms of speed, acceleration, fuel consumption, and overcome its limits with just a few button-clicks in its new high-resolution, 2.8-inch colored screen. Weighing 11.2 ounces and sizing 5 by 6 by 2.5 inches (the same as Superchips 1845), it's sleek and easy-to-carry. It matches Flashfaq F5 update capabilities with its redesigned graphics interface for improved navigation and enhanced processing system and memory. You can, therefore, expect a quick install and programming with this device.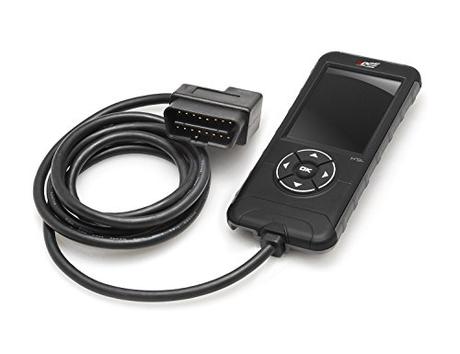 Features and Calibrations
What kind of boost can you expect with the EvoHT2 Programmer? You can expect multi-level performance tunes for everyday driving, economy, and towing, and extreme driving, so you'll get enhanced vehicle drivability no matter how you choose to drive. It has got four preloaded tunes, which can be expanded by downloading advanced ones through Edge Product's website. This way, you can tune up the truck's hard parts, like its cold air intake, exhaust, air filter, and throttle body spacer to better manage the torque and increase your truck's horsepower. The expected increase can be as much as 20 in horsepower and 28 lb-ft in torque, a significant difference for your Ford 150! It is also capable of advanced transmission tuning for adjusting transmission shift points and firmness, so you can smoothly switch gears. Like the above-mentioned programmers, it is likewise able to read diagnostic trouble codes and fix them, instead of requiring you to bring them to a dealer for a check-up.
If you decide to revert to your vehicle's stock settings, it is also possible with EvoHT2, as it automatically stores factory settings that can be easily accessed and chosen in the tuner.
On a separate note, this product is not legal for purchase in California.
The device does not have built-in Wi-Fi capability, but it can be updated through the internet by plugging it into the computer via the USB port so that the latest software and calibration files can be received.
Why purchase it?
You have access to almost all the programming features for a better price when you buy the Edge 16040 Evo HT2 Programmer. It's also as compact and as fast as Superchips' 1845. It also has a 1-year manufacturer warranty, so you have security.
Final Thoughts on the Best Programmer for 4.6 F150
Programmers are truly remarkable inventions to help truck owner's push their vehicles to their real limits. In choosing the best programmer for your truck, take into consideration its price, pre-loaded tunes, horsepower and torque boost, tuning features, and warranty. It is safe to choose from trusted brands to ensure performance while maintaining the vehicle's safety and good working condition.
Ford 150 trucks are designed to go fast and endure heavy weights while maintaining drivability. Programmers can make them do that and more. Get one of the best programmers for 4.6 F150 trucks above, and you'll drive with more satisfaction.