We have been researching the best pillows for side sleepers in 2019 because over 50% of people sleep on their side in preference to any other position. Of those that do, the majority sleep in the fetal position and others in some other side-sleeping position. That means that a pillow that suits one side-sleeper might not suit another. Our side sleeper pillow review includes pillows suitable for all side-sleeping positions.
Just as with mattresses, some pillows are more suitable for side sleepers and others for back or stomach sleepers. Although some mattresses claim to be suitable for all sleeping positions, it is a brave claim to make! The same could be said for some pillows, though it makes sense to choose a pillow that has been identified as more suitable for side sleepers than any other position.
Here are our top 8 pillows for side sleepers. After discussing these, we provide a Buyer's Guide to pillows for side sleepers, followed by some questions we have been asked. We recommend you read these two sections prior to making a decision.
* Std: Standard, Q: Queen, K: King
1. Nest Bedding Easy Breather Pillow
The Nest Bedding Easy Breather pillow comes with a shredded memory foam filling with polyester microfiber. The cover is of Tencel blended fabric and is extremely comfortable to lie on. The loft is adjustable: simply unzip the cover and add or remove as much of the shredded filling as you want to make the pillow softer or harder, thinner or thicker. The memory foam adapts to the pressure of your head, neck, and shoulders, conforming to their shape for perfect support. The shredded foam is free of the odor that you often find with other foam pillows.
Due to its shredded construction, this memory foam sleeps much cooler than solid foams. No more waking up having to flip your hot pillow over. The thermal regulation of the Easy Breather is superb. It also lives up to its name: you will have no difficulty breathing when lying on this pillow. The shredded memory foam contains lots of air to keep it cool and allow you to breathe easily.
NOTE: If you prefer latex to memory foam, Nest also offers the shredded latex version of this pillow: the Nest Easy Breather Natural pillow. This is even more cooling than the memory foam version and uses an OKEO-TEX approved natural latex and polyester fiber filling.
Editor's Notes: This shredded memory foam and polyester microfiber pillow is of high quality and perfect for a side sleeper. The shredded memory foam of the Nest Easy Breather is significantly cooler to sleep on than a solid memory foam pillow. It is recommended that you spot clean this pillow rather than wash it.
It is not easy to choose a pillow suitable for side sleepers, largely because of the number of options available. Many manufacturers and vendors recommend an ordinary, standard pillow for side sleepers because it is the most common sleeping position. However, this does not mean that you can sleep using any average pillow. The 8 pillows for side sleepers we have included in our review all thoroughly deserve being chosen, and the Nest Easy Breather deserves its position at #1.
Purchase This Pillow with Discount
2. Coop Home Goods - Eden Adjustable Pillow
The Coop Home Goods Eden adjustable pillow is also filled with shredded memory foam with microfiber, but this time the memory foam is infused with a cooling gel. This gel renders the pillow cooler to sleep on than the Nest Bedding pillow above. You can also remove or add fill, as you can with the pillow above. This also enables you to adjust the filling to suit your preferred sleeping position, in this case on your side.
The pillowcase is made using Lulltra fabric, a proprietary blend of polyester and viscose rayon derived from bamboo. This offers superb breathability and a very comfortable level of softness. The pillow is delivered with an extra 0.5 lb of filling that you use if you prefer your pillow to be thicker or harder. All of this adds up to another superb pillow for side sleepers.
Editor's Notes: This is another high-quality shredded memory foam pillow that is highly suitable for side sleepers. Once again, there were no faults that we were able to find, although some people have commented on a chemical odor in spite of the pillow's GREENGUARD Gold certification. We could find no such odor during our testing. It certainly seems cooler than the Nest pillow above.
Purchase This Pillow on Amazon
3. Snuggle-Pedic Ultra Luxury Bamboo Pillow
The Snuggle-Pedic Ultra Luxury pillow is another shredded memory foam pillow that is ideal for side sleepers. Not only can you remove or add more fill by means of the zippered bamboo cover, but you can change the foam blend to suit the firmness you prefer. You can get additional foam (of different densities if you wish) to enable you to do this. You can adjust the thickness, firmness, and bounciness to provide the level of support and comfort you need.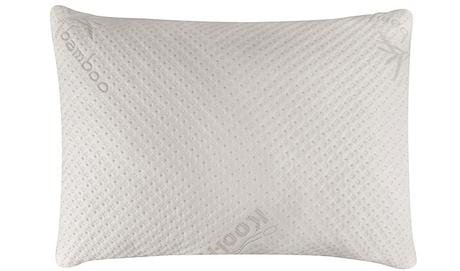 These adjustments enable you to change the loft of your pillow to open up your airway and keep your neck straight with the rest of your spine. If you tend to snore, then this pillow is definitely for you. You can change the angle to stop you snoring!
Editor's Notes: The Snuggle-Pedic Ultra-Luxury pillow Is an excellent pillow for side sleepers, and also for back sleepers - particularly snorers. You can change the loft and firmness by adding extra foam of selected densities through the zippered cover. This extra shredded memory foam is provided on request free of charge. You get a free return label if you want to return within 120 days of purchase. It is an ideal pillow for side and back sleepers.
Purchase This Pillow on Amazon
4. Xtreme Comforts Pillow for Side Sleeper
This Xtreme Comforts pillow for side sleepers combines Bamboo fibers with Kool-Flow microvented technology to come up with a pillow cover that is extremely soft and also offers superb breathability and air circulation. This enables you to sleep without getting too hot and keeps you cool so you don't sweat. The filling is shredded memory foam.
The Xtreme Comforts pillow was voted Top Pick by USA Today and you can adjust the thickness of the pillow to keep it comfortable and help maintain a straight line from the top of your neck to the base of your spine. This helps reduce or eliminate back pain and maintain perfect alignment. If it flattens down during use, you can fluff it up again in a tumble dryer.
Editor's Notes: This is an excellent pillow for side sleepers. You can adjust its thickness to suit you and it is very comfortable to rest your head-on. The 30-day trial, like some of the pillows above, is a good feature. As with most pillows, you would need a tumble dryer to fluff it up again if the filling got wet through washing or for other reasons.
Purchase This Pillow on Amazon
5. Cradle Me Cervical Pillow
This pillow is filled with a contoured, shaped high-density memory foam in an ergonomic patent pending butterfly design. It cradles your head, neck and shoulders with a superb soft, sensual memory foam fitted with a quilted hypoallergenic cover. The 100% polyester quilted cover can be removed and washed. This pillow should help you lose any tension in your neck and shoulders, and can even help to relieve pain in your lower back.
Once you have a pillow like this, that keeps your head, neck, and shoulders properly aligned, you should start sleeping better immediately. If your health is important to you, the Cradle Me orthopedic pillow should help you to wake up refreshed and free from pain.
Editor's Notes: The Cradle Me cervical pillow works for many people but not for all. It does help many people with back pain and neck pain to sleep better, and in some cases helps ease their pain. No, it does not work for everybody, but is worth a free trial - if it hasn't helped ease your pain within 100 days then you get a full refund. You can't ask for much more than that, so if you have neck or back pain while sleeping, then it may be worth trying.
Purchase This Pillow on Amazon
6. Classic Brands Reversible Cool Pillow
The Classic Brands Reversible Cool Pillow is made using open-cell memory foam. This type of foam is more porous than normal memory foam and allows a good flow of air through it. This means that it absorbs heat and dissipates it throughout the entire body of the memory foam. The result is excellent heat absorption and a significantly cooler sleep than regular memory foam can provide.
Not only that, but this 5-inch thick pillow has one side coated with Cool Gel, a proprietary gel that absorbs heat to keep you even cooler. The knit cover of this pillow is breathable and enables the Cool Pillow to release heat and maintain its cooling properties. This is a reversible pillow, with one side kept cool with the Cool Gel and the other side without it that most people prefer to sleep on colder nights. When flipped like this, the memory foam provides a comfortable sleeping surface with the option of flipping it if you feel too hot.
Editor's Notes: As with most pillows, even though we could find no issues with this pillow, some users have commented on a lack of coolness. There have also been comments made on a 'chemical smell' although again, we did not notice this. Our review is based upon our own testing of the pillow and not on what others may have found. This is an excellent pillow for side sleepers, and we have found its cooling features to work very well. The gel panel appears to operate as it should, and was significantly more cooling than the side of the pillow without it that relied only on the open-cell memory foam.
Purchase This Pillow on Amazon
7. Leesa Luxury Hybrid Pillow
The Leesa Hybrid pillow is a two-sided reversible pillow. One side is quilted with down-like filling and is very soft and comfortable to sleep on. The reverse side contains a ventilated cooling gel designed to regular temperature while you sleep. So if you want true comfort when sleeping on your side then go for the quilted side, and if you tend to get hot at night, particularly in the summer months, then you sleep on the cooling side.
This pillow has a second pillow situated between the two sides. This layer can be removed and adjusted to provide optional heights for your pillow. This is an excellent pillow for side sleepers and is designed to allow a high degree of height and firmness adjustments. If you can sleep on your side and can follow a straight line from your nose all the way down your spine, then you are in the correct alignment to ensure that you will avoid back pain.
Editor's Notes: This pillow is reversible. One side can be used in summer when it's hot, and the other when cooling is not required. It is a very comfortable pillow, and highly suited to side sleepers.
Purchase This Pillow on Amazon
8. MALOUF Z 100% Natural Talalay Latex Zoned Pillow
The Malouf Z is a natural Talalay latex pillow that is available in Queen and King sizes at 4.5" - 5.75" loft in both Firm and Plush formats for side sleepers. There are also the same options available in 3.5" - 4.5" lofts for stomach sleepers who prefer a thinner pillow. Both versions of the pillow are filled with 100% pure natural Talalay latex which has been tapped from sustainable latex trees. There are no synthetic additives in the latex.
This Chinese-made pillow comes with a 100% natural cotton cover that can be removed for washing. This offers a crisp, breathable sleeping surface that is easy to clean in any washing machine. It can also be tumble-dried. There are two types of latex: Talalay and Dunlop. Talalay latex retains less body heat than Dunlop latex, so this pillow is less likely to get hot during the night than Dunlop latex pillows. They are generally very comfortable to sleep on.
Editor's Notes: Forget the low loft options - these appear to be better for stomach sleepers than side sleepers, although the high loft options appear better if you sleep on your side. This is the only latex pillow we have found to be suitable for side sleepers, although there may be others out there that we have not found. If you find one, please let us know.
Purchase This Pillow on Amazon
Best Pillows for Side Sleepers: Comments
These are our 8 best pillows for side sleepers. Our ratings and comments are based upon the pillows we tested. We recommend you make the best use of the trial periods offered by each of these. If you find a pillow, not to your liking then either return it or get a replacement. The sleep tests allow either, but we recommend you go for a refund because the above are the best we could find from each manufacturer.
Please also read our Buyer's Guide to Pillows for Side Sleepers below. This gives you some good advice on what you should be looking for and the various options that may be available to you. Read it right through before checking out the pillows that you believe may suit you best.
Buyer's Guide to Best Pillows for Side Sleepers
It is not easy to choose a pillow if you are a side sleeper. There are many different factors to take into account, such as whether you prefer, a firm or soft pillow, you have a preference for memory foam or for latex for example, or whether or not you would prefer a shaped ergonomic pillow. This guide is intended to help you select the pillow most suitable for your needs.
When you sleep on your side, your pillow should be able to hold your head and neck in alignment with your spine further down - that is, the rest of your spine. Your pillow should support your neck - meaning it should fill the curve between your head and shoulders.
We are referring here to those who prefer to sleep on their sides rather than those who must for various reasons, such as pregnancy or those for whom a full body pillow would be best. We will suggest full-body pillows later in this guide for those who need them. Pregnant women may find a body pillow best, though many would sleep fine on one of those we recommend.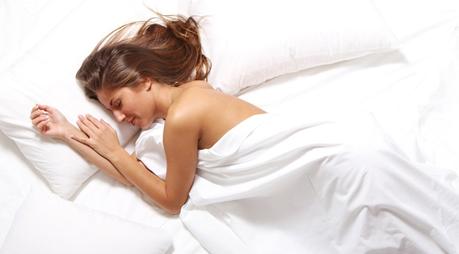 Pillow Fill Materials
Memory Foam: Memory foam is a favorite filling material for pillows of any type. It is not only comfortable to sleep on, but also conforms to the shape of your head and neck - and your shoulders if they lie on your pillow. There are two types of memory foam used in a pillow, shredded being the more common and molded solid memory foam also being used.
Shredded Foam: Shredded memory foam consists of small shreds of foam that are packed into your pillow in quantities that can result in a well-packed firm pillow or a more loosely packed soft pillow if that is what you prefer. Shredded memory foam pillows have two major benefits:
a) The shredded foam contains lots of air which absorbs heat. This type of filling enables you to obtain the benefits of memory foam without the build-up of heat during the night.
b) Shredded memory foam with cooling gel: This type of memory foam filling contains a cooling gel. The gel absorbs heat and distributes it throughout the pillow, so all the heat is not focused on where it originates: in contact with your skin. Some pillows also have a pad of cooling gel, such as the Classic Brands Reversible Cool Pillow we have included at #6 in our selection. This provides a gel pad on one side that you can use on warm nights.
Latex: Latex pillows are very responsive to the movement of your head in bed, and offer more freedom of movement than many memory foam pillows. If you tend to move about when sleeping, then a latex-filled pillow such as our #8 selection might be better for you. Note that being placed at #8 does not mean this is an inferior pillow - it is one of 8 we have included after looking at many, many more.
There are other fillings available for pillows, such as buckwheat, down and feathers. However, the latter two do not offer much support for side sleepers, and many find buckwheat to be not as comfortable to sleep on as memory foam or latex. We have not included these in our list because they do not figure in our top eight.
Specialist Use
Some pillows have special properties beyond those provided by standard pillows. They may cool you down when sleeping, or provide specific methods of support. Here are some of the more common types:
Knee Support: If you feel that your spinal alignment is not right, for example, if you feel lower back pain in bed or when you wake up, you may need knee support. If the position of your legs is not right for you, then it could cause chronic pain or stiffness in your spine. You can use a second pillow between your knees to avoid this - this need not be the pillow you prefer to sleep on, but one that feels good when you use it in this way. It should be thinner to keep your body in a natural position.
Full Body Pillows: Full-body pillows are often preferred by pregnant women and some side sleepers, and may also suit those who feel the need for knee support. Check out our review of full-body pillows here. They are not generally suitable for back or stomach sleepers.
Cooling Pillows: We have included a few of these in our review, and provided details in our section on memory foam above. They have been designed to keep you cool while you sleep, and help prevent you waking up hot and sweating during the night. Our # 2, #6 and #7 all feature a cooling gel or cooling pad. If you tend to sleep hot, then one of these pillows should suit you. Heat can lead to wrinkles that are difficult to remove. By using a cooling pillow, you can help prevent such wrinkles forming on your face, or if they do, they should be easier to remove or reduce if you sleep on a cooling pillow.
When you buy a new pillow you should look for one that provides you with the properties you need from it. Comfortable to lie on, helps keep your spine straight, helps keep you cool and helps reduce wrinkles. If you are pregnant you should consider a full body pillow, and keep in mind that if a pillow has not been specifically recommended for side sleepers, it might not suit you - and could cause neck and back pain.
Buying a Pillow For Side Sleepers: FAQs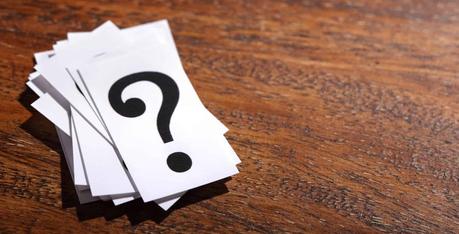 Here are some questions that readers and customers often ask: