Although I barely did any product reviews this year, I sure tested a ton of hair, beauty, and skincare products in the past 12 months. A lot of them were good, some were just okay, and a few key pieces were ah-mazing. Starting with the products I did actually review, here's my best of the best of 2011.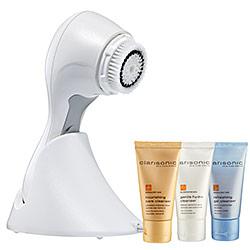 Clarisonic Face Brush
I raved about this in June, after owning it for a few months. And I love it just as much now (if not more) than when I first got it. I'm still using it 2-3x a week with Philosophy's purity face wash and it still does a great, GREAT job at cleansing my skin, exfoliating old skin, enabling my retinol lotion to absorb a bit better, and giving me a healthy glow. My dirty secret? On the rare occasion that I fall asleep with my makeup on, I start the next morning with my recipe of Clarisonic + philosophy's On a Clear Day retinol lotion + benyzol peroxide and I'm pretty much guaranteed no breakouts.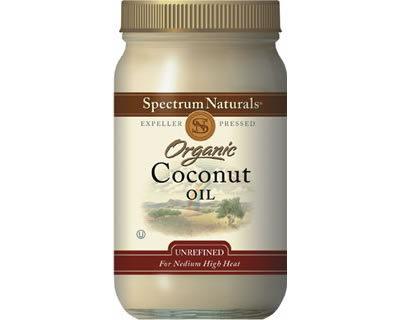 Coconut Oil
Again, I started using this in June and since then it's become my go-to deep conditioner, my daily hair moisturizer (I just use the teeniest bit on my ends), and my occasional body lotion. It's so damn good. So damn good! I recently got a trim after about 5 months of pretending I couldn't see my split ends. The stylist was amazed at the condition of my hair (shine, strength, and the fact my split ends weren't all the way up to the root). Considering I use a flat iron about 5 days a week (and my diet is not particularly healthy), I must deduce that the coconut oil is the reason. It's inexpensive, easy to find these days, and can be used on your hair, skin, as a shaving cream, and yes, to cook. Get on it!
On to the goodies I fell in love with over the year but never reviewed.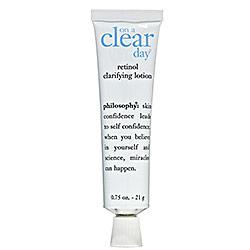 Philosophy On a Clear Day retinol lotion
My mother fell in love with all things Philosophy at the very beginning of the year, and moving home allowed me to test pretty much the entire range of products they offer. Their gentle Purity face wash is perfect for the mornings and using with my Clarisonic. The eye cream is quite nice. But this nighttime lotion is awesome. It's less irritating than other retinol products I've tried. (Quick science lesson: retinol is a chemical exfoliant/gentle acid that helps get rid of old skin and encourage new skin). It's been fantastic at helping me avoid pimples and I don't wake up feeling like an oil slick. Despite its hefty price tag and teeeeeny product size, I keep coming back to it.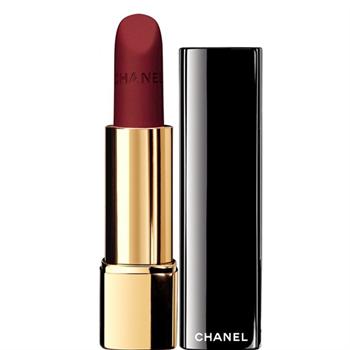 Chanel Rouge Allure lipstick
I learned a while back that matte lipstick is the best thing for me. It delivers a full-color coverage, tends to stay on forever, and isn't shiny (which makes my large lips look even larger). I've tried a few different brands and this new Chanel range of matte lipsticks is a clear winner. The formula isn't nearly as drying as typical matte lipstick and doesn't look as dry as some matte lipsticks can. I could compare it to a satin finish for wall paint. Absolutely not shiny, but rich and almost creamy looking. The color range is very small, but it covers the basics (beige, pinky-brown, red, wine, and hot pink). I have the pink-brown shade 36, La Caline. It's a shade or two darker and richer than my natural (pale) lips and looks great for work, for play, with dramatic eyes, and with very little other makeup. If you have any interest in matte lipsticks, give this one a try.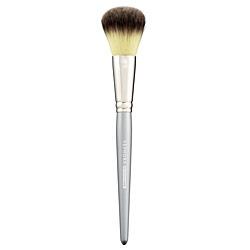 Sephora Foundation Brush #55
Oh yeah, baby. This is luxurious. Most foundation brushes are small and firm and feel like a paintbrush. Because hey, you are painting your face, right? This brush looks like a powder brush and allows you to gently buff foundation on to an airbrushed finish. It's a lot harder to overdo your foundation with this brush and it's so quick to use. I raved about it on fashionism, and nearly every single member who bought the brush came back on the board to say how great it is.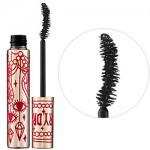 Fairydrops Scandal Queen Mascara
I love big lashes. When I start reading a description for a "natural, everyday mascara," I tune the fuck out. Hell, if I could glue black construction paper to my eyelashes and go out in public, I would. Unfortunately, I find false eyelashes too time-consuming for everyday use. So, like a moth to a flame, any new mascara that promises volume and length catches my eye and ends up in my makeup drawer. I tried this mascara at the beginning of the year and was thoroughly impressed. It offers great length (due to the tiny fibers in the formula), good volume and separation (thanks a uniquely shaped brush), and doesn't smudge or flake. While I really liked it, i continued to try a ton of other mascaras. While Make Up For Ever's Smoky Lash gets an honorable mention, fairy drops mascara really is the best I've tried. Big lash lovers, you won't be disappointed!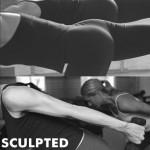 Totally not a skincare, haircare, or makeup find. But this amazing workout deserves a place on my best-of list. I was thrilled when I heard Bar Method was opening in Boston and joined in July. Six months later, I am strong. My legs and butt are in really good shape. My back has definition I've never seen before. And the constant back and neck pain I used to get is a thing of the past. I originally joined because I wanted to lose weight, and since I joined I've gained weight. But that's due to living in the 'burbs (rather than walking around the city), proximity to Papa Gino's (the best pizza ever), and mom's homemade cooking. In 2012, I plan to eat a bit healthier and do bar method workouts at least 3x a week. I have no doubt I'll be in kick-ass shape. I should also mention that the staff at Bar Method is fantastic. Every single instructor and staff member there is friendly, helpful, and just plain nice. It's much harder to avoid the gym when I know that it'll be fun.
Share/Bookmark