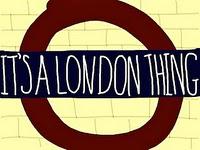 It's a London Thing is our Wednesday series in which we turn the spotlight on a unique aspect of London – perhaps a curious shop, sometimes an eccentric restaurant, a hidden place, book or oddity. The subject matter will be different every week. The running theme, however, will remain constant: you have to come to London to enjoy it. It's A London Thing.

The London Underground is the oldest underground railway in the world. The oldest, the biggest, the longest, if you're looking for a straightforward, old school, stripped-to-the-waist statistical punch up, the London Underground will beat you with one hand tied behind its back.
It touches the lives of every Londoner, citizen and denizen alike. It gets us there; it gives us an alibi when we're late. It makes us contemplate a work of art every day of our lives when we study Harry Beck's schematic tube map to plan our journey.
We use it to get to our working week and our Sunday rest. We at London Walksmeet our London Walkers at its stations.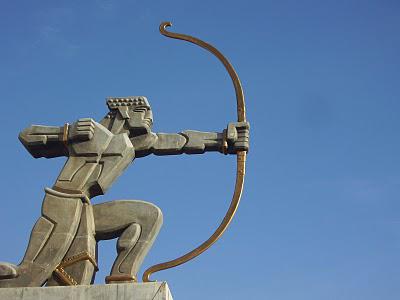 As Londoners we complain about nothing more vehemently than when we bad-mouth the London Underground. Not Boris, not the C-Charge, not the weather. When we're in the mood for a gripe, nothing gets our goat as much as the tube.
It's the first thing our country cousins take a pop at when complaining about "That London." "Ooh-arr. You wouldn't transport veal in them conditions." (Trust them to employ such a bovine analogy.)
We think and talk of it as one entity. Yet it changes vividly, not just from line-to-line, but from station-to-station…
The London Underground is the brusque business-as-usualness of Bank at the heart of the City, all clean lines and functional design. And at the same time it's the charming teapot lid roof of Clapham Common Station in the south. 
It's the startling Eduardo Paolozzi mosaic at Tottenham Court Road and the endearingly naff movie film motif in the tiles at Leicester Square.
It's Sherlock Holmes puffing his pipe in silhouette on the tiles of Baker Street station juxtaposed with the No Smoking signs; and it's the words "Gillespie Road" on the platform wall of the station that has been called Arsenal since 1932. 
It's the acrid, quasi-burning (yet oddly not unpleasant) aroma at Camden Town (what is that smell?) – and the eerie sodium glow of Farringdon by night.
It's the mice. We love the mice. 
And the Poems on the Underground taking up space where ads for air-conditioning would usually be annoying us.
The train driver announcements punctuate our day. We like the grumpy ones ("To the geezer 'olding the door open: stop being such a selfish prat" was one of this writer's recent faves) as much as the mechanically jaded ("thistrainterminatesatwalthamstowmindthedoorspleasemindthedoors"). 
(Special mention here goes to the West Indian driver on the old East London Line a few years back who, of a morning would exhort his passengers to "Sit back, enjoy the ride, but please: keep your feet off the seats. 'Ave a nice day.")
It's the elevators that shoot out of the ground like bullets at Hampstead and the old-fashioned indicator boards at Earl's Court.
It's bursting forth into the light at Golders Green, East Finchley and Morden on the Northern Line on the way out of town; and the plunging into the belly of the beast on the way back in at the same stations.
It's the Art Deco "modernity" of the western Metroland termini and the futuristic sci-fi cathedral that is Canary Wharf station. It's the Edwardian gentility of the Way Out signs at Russell Square that seem to try and distract one from the fact that we are in a potentially hostile subterranean environment…
The London Underground can be likened to the crowds swarming across London Bridge at rush hour. At first glance it looks uniform, one amorphous mass. But on closer examination, the mass is made up of unique individuals. The whole is impressive: the sum of its parts is astonishing.
"Walk," is the sound advice given from seasoned Londoners, "or get the bus." And both are admirable ways to see the city. But one can ride the bus in Darlington. In fact, we hear it's the only thing one can do there. When in London, go by tube. For many it's not just A London thing: it's THE London thing.
To follow us on Twitter, Facebook, Bebo or MySpace, to watch London WalksFilms on YouTube, to send us an email or simply to catch up on the latest newsfrom www.walks.com, click on the appropriate icon below…