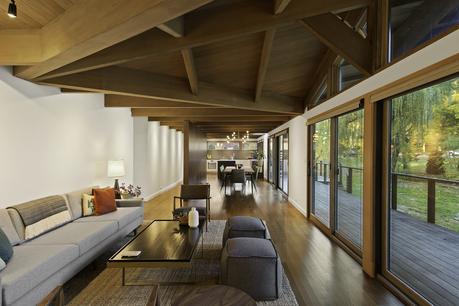 What are some defining characteristics of mid-century modern architecture and design?
@PSArtMuseum: Minimal lines, strong indoor/outdoor connection, flat roofs, and open floor plans.
@aileenkwun: When I think of MCM, I think: simplicity of forms, an emphasis on function, and an honest, innovative use of materials.
@CKennedyDesign: Clean lines, generally flat roofs, post and beam construction, and in California, a connection to the outside.
@LetUsSuppose: Material Innovation. The Eameses start experimenting with bent wood with their leg splint.
Photo by John Porcheddu.
In celebration of Palm Springs Modernism Week, guests hosts @CKennedyDesign, @PalmSrpingsMOD, and @PSArtMuseum joined us to discuss midcentury modern design and its continuing influence today.
Log in or register to post comments