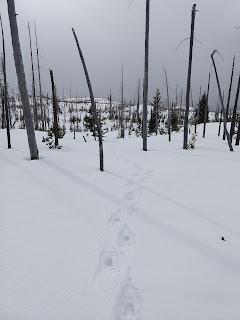 Deschutes National Forest - Snowshoeing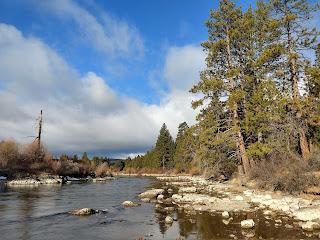 Deschutes River (near Bend)
The High Sierras
: Multi-day backpacking trips. 
(1) Mammoth + The North South Lake Loop: I took this with JG at the beginning of July like we usually do. This year was not too snowy, so were were able to cross over to the Eastern Sierras and get pretty high without encountering snow (we have not always been so lucky). In fact, JG got a bit of sunstroke or the like, as it was blisteringly hot! My favorite parts were the off trail sections. Although difficult, the views are amazing. Two of my favorites were the Darwin Bench and the hike up to Puppet Lake. Of course, Evolution Basin was beautiful too, if you want to stay on trail.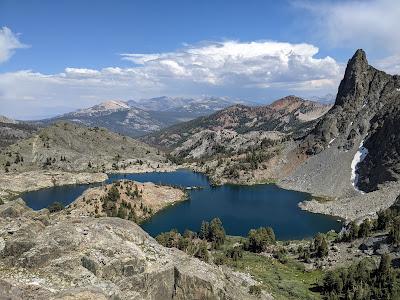 Minaret Lakes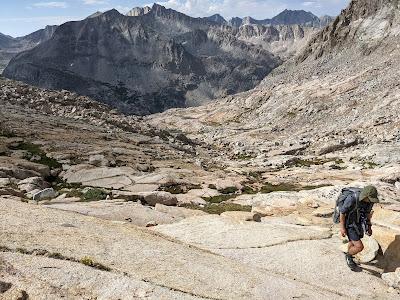 Cross Country - somewhere near the Palisades
(2) The SEKI Loop: This was planned with four other people, but two of them left the trail early, so it just ended up being JG, PEB and me. We all hike at different speeds, so we spent the days hiking on our own mostly, checking in from time to time and then making camp together at night. Much of it was on the JMT, but it had a nice variety of wooded vs. high granite vs. creek paths vs. long vistas. My favorite part of this trip was jumping in every lake or creek I could find along the way.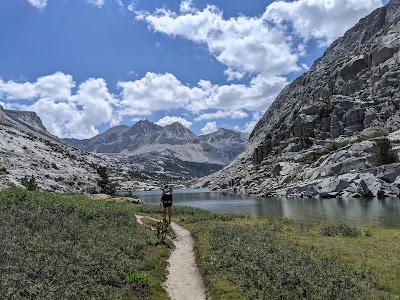 Palisade Lake - yes, I swam here.
Other Sierras
: 
(1) Desolation Wilderness: Our first trip was in winter, where we did a bit of snowshoeing and camping on (wet) snow. The second was done as a weekend trip; unfortunately it was right when the Dixie and Tamarack fires started, so we were glad to get out on Sunday and check the status of both of them. However, we had a good time exploring a couple of lakes we had not seen before, as well as camping at one we had gone to last year and had wanted to spend more time at.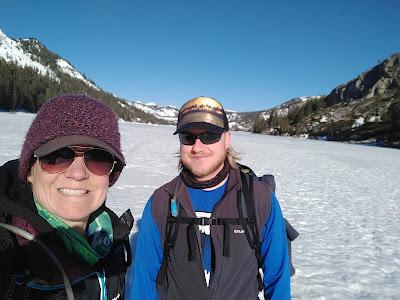 Winter at Echo Lake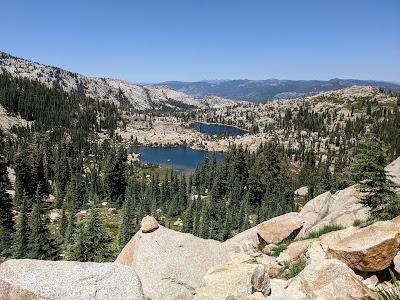 Leland Lakes
(2) Emigrant Wilderness: Another great trip, this time to show my brother some of the cool stuff I had found with JG in years past. Once again, we stayed in a place I had not been to, and it was beautiful (see photo below)!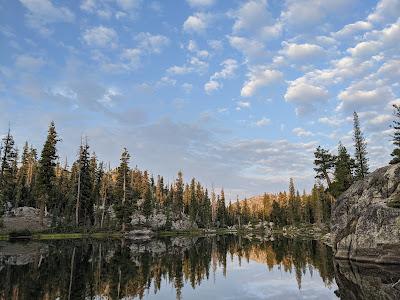 Camping at Rososco Lake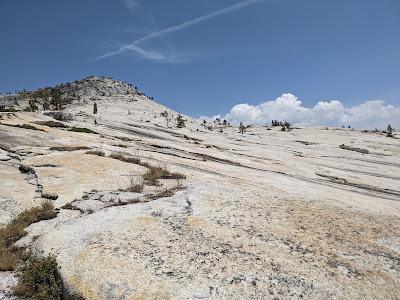 My brother's first major cross country experience (can you see him in this photo?)
(3) Yosemite: After my exam, I hightailed it to the Sierras and was one of the first to get a permit after the roads opened! I really enjoyed the Grand Canyon of the Sierras (Tuolumne River) as well as many of the sweeping views I found both while hiking and in my camp spots.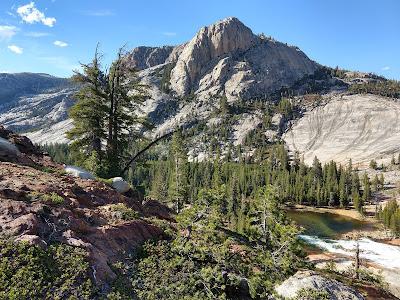 Tuolumne River
Colorado
: I decided that instead of doing an international trip in September like I usually would, I would do something fun and domestic, so I went and hiked the Colorado Trail from Durango to Twin Lakes. My friend KH joined me for the latter half, and it was fun to see some new scenery and to spend time with her. My favorite part was the San Juans.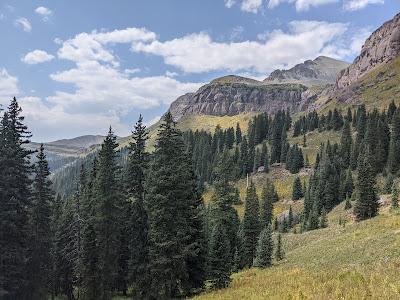 San Juans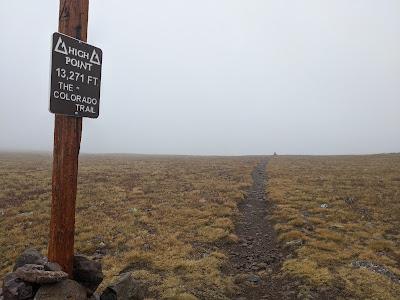 High point of the trail + my worst day on the trail (due to weather) 
Europe
: At the very end of the year I decided to sneak out of the country for a few days and finally got to see Prague, a city I had been wanting to go to for years. There were still a lot of COVID related restrictions, but it did not put a damper on my experience at all.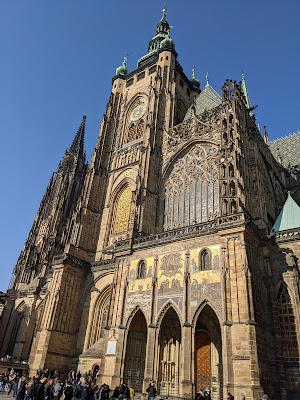 The Palace - South Tower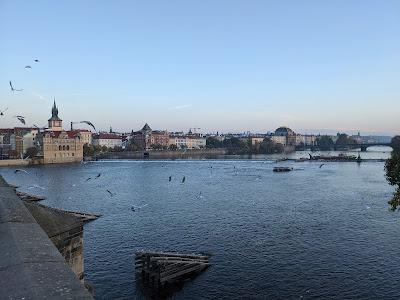 The Vltava
Well there you have it. This year was a lot more travel than last year, that is for sure. I hope next year I will finally get to take the trip back to Nepal to finish Everest Base Camp trek (it has been planned for the last two years) but in the meantime, I am having fun improvising! 
Where did you travel this year? If you did not travel, what fun things did you do close to home?