Here are Sinekdoks' 9 best TV series of 2017.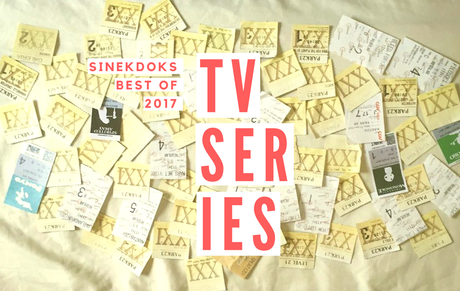 During 2017, finished up 35 titles of TV series out of 38 titles watched with 26 titles are new series premiered during the year (Check out all the titles here!). It was a massive number of titles for me since I usually only finished up 10-15 titles in a year. Netflix contributed to the increasing numbers with total 19 titles streamed via the platform.
The year also leaves bittersweet stories for my TV series watching experience. For the first time, I felt Game of Thrones felt bland and too fan-service. Along with that Thrones, I also had troubled finishing some high-profile titles. Among the dropped titles are AMC's The Walking Dead which becomes extremely tedious to simply follow.On the other hand, I paused watching the second and (unfortunately final) season of Netflix's Sense8 but plan to finish it before the farewell episode airs. Syfy's Blood Drive had me during the first three episodes, but it got harder to watch as the season goes.
Sinekdoks picked top 9 most favorite TV series among the 38 titles (CW's Riverdale appears twice as it released 2 seasons in a year). Here's the final list of 9 best TV series of 2017.
Honorable mentions:
Netflix's Dear White People - Season 1
Taking full resilient force from Justin Simien's 2014 indie-hit, Dear White People, this series recycles the same force to launch this 10-episode of witty comedy into this year's most thought-provoking spectacle.
Read A Season with: Dear White People
09. Netflix's GLOW - Season 1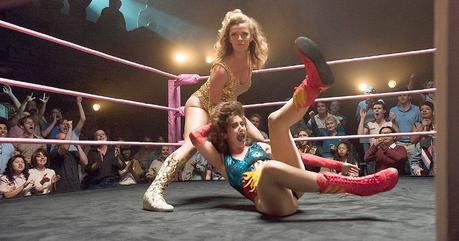 08. FX's Legion - Season 1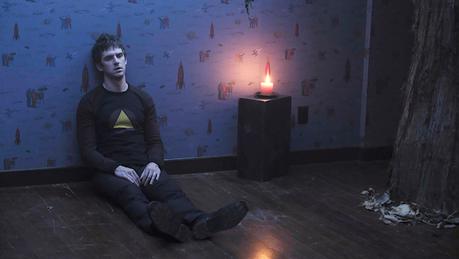 Legion is an oddball. It doesn't follow any pattern of television superhero style; even, it feels like a non-superhero superhero story. Sure thing is, the whole first season of Legion is a kind of thing you've never seen before in television (or even cinemas).
Read A Season with: Legion Season 1
07. FX's Fargo - Season 3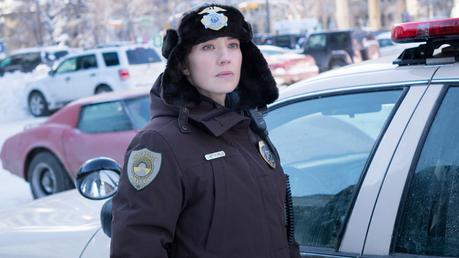 06. USA Network's Mr. Robot - Season 3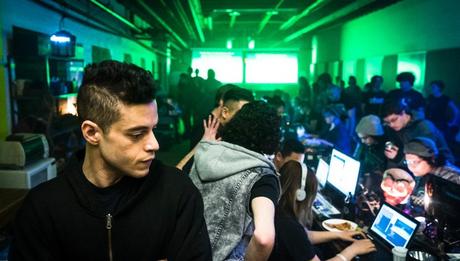 The third season of Mr. Robot does not take it slow even after the massively robust revolution in the second season which left us with a cliffhanger. This season is intense in every episode as it does not care with body counts. With nudge to allegorical time manipulation and political commentary about the world's recent affairs, Mr. Robot is back to the future.
05. Netflix's Godless - Miniseries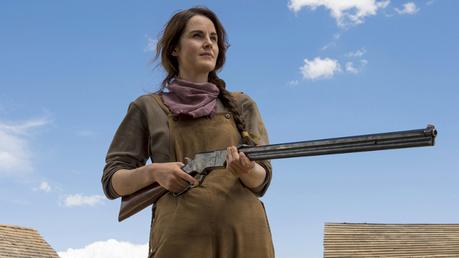 While it's being mistakenly marketed (which results in wrong expectation to some viewers), Godless is unmistakably satisfying. With top-notch Western visuals, poetic tragedy inspired by The Magnificent Seven and enticing female characters, this is a brute-force. It's definitely a gem that can't be simply missed.
04. Netlix's Alias Grace - Miniseries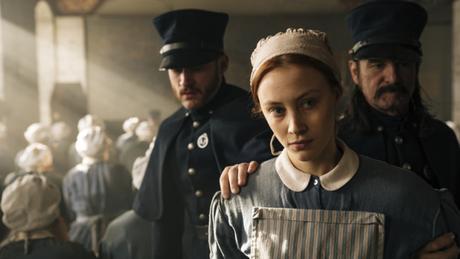 The second Margaret Atwood's TV adaptation this year (the first is The Handmaid's Tale) is handled by all the most interesting female filmmakers (directed by Mary Harron, written by Sarah Polley and starred by the ever-mesmerizing Sarah Gadon). With timely message about society rigged against certain gender and class, Alias Grace crafts an unimpeded social commentary without ever judging. It's an essential story to follow right now.
03. HBO's Big Little Lies - Season 1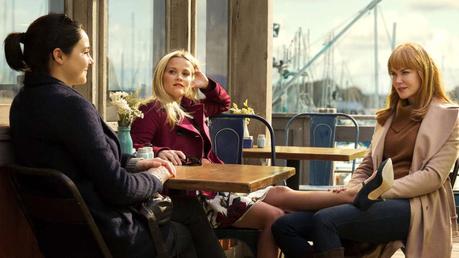 02. Netflix's Mindhunter - Season 1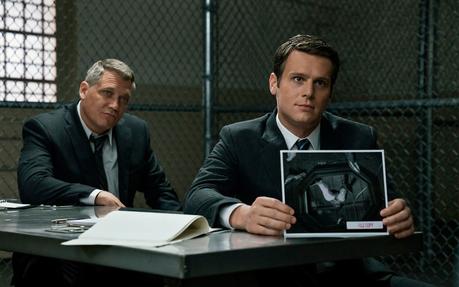 Mindhunter unfolds like a poignant Ficher-ian crime film. Produced and partially directed by David Fincher, this 'drama' feels almost like a documentary of the birth of criminal profiling, only it isn't. This new breed of 'whydunit' deals with depth and motive, as well as relationship between the 'newly found' serial killers and the profiler. The series is clever but it doesn't like to boast about it.
1. Hulu's The Handmaid's Tale - Season 1