*The list will keep adding till the end of the year.
Blogging and Korean Dramas are the only two things that is keeping me sane this year.  Due to pandemic and lockdown, life is never the same again and it is difficult to cope. Thanks to OTT platforms, which made us divert our minds from disturbing things related to COVID19 and making this time somewhat tolerable.
Also, this year I started watching live dramas (live telecast of the show) and ardently waited every week for the new episodes.
The drama land as usual always makes me ecstatic and takes me to another world where all things are cute.
So here are my favorite and best Korean Dramas of 2020 which are available to binge-watch on Netflix.
Itaewon Class
Genre: Romance, Revenge.
One of the best K-drama of 2020 which should not be missed due to its gripping story, fantabulous actors, pleasing OST (original soundtrack), and the cinematography.
Itaewon Class plotline is revenge, but there is much more to it. It breaks the stereotypes of Korean dramas & Korean culture as it shows about:
Transgender

African (one of the character)

Bar rules
I have seen many dramas but only this show talked about unconventional real things in life.
Park Seo Joon's hairdo and the look were the same throughout the years in the drama which felt unrealistic, although he looked good even in those.
His stellar performance is excellent, but the actor who surprised me is Kim Dami, she was "badass" and I loved her style. Her charisma and energy are infectious and no one, I repeat no one could have done that character as brilliantly as she did.
2) Was It Love?
Genre: Romantic Drama.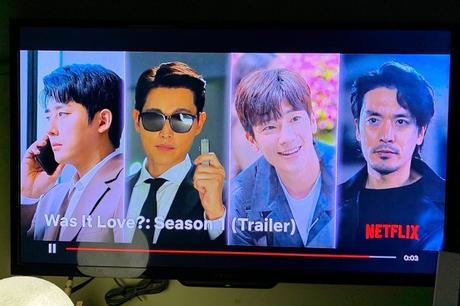 A single unmarried mother of 14-year-old teenager tries her best to provide a good life and work to make ends meet.  But life is not easy for her, as her boss suddenly disappears and she is left with debts to pay. However, things start getting change for her, as her prolonged wish of becoming a producer seems to turn real and during this process, love enters her life. Not one, but 4 men appear who were supposedly her ex-flames.
Stoked? Now the real suspense is that one of them is the father of her child.
Who would it be? And why he left them? What about the other three? This keeps the viewers intrigued and also the other elements of drama.
If you are a rom-com lover like me, then you should watch the drama as it is light-hearted, romantic, and saccharine which will melt your heart.
I loved Son ho Joon the most as he would brighten the screen with his chocolate boy persona.
3) My Holo Love
Genre: Science fiction, Romance.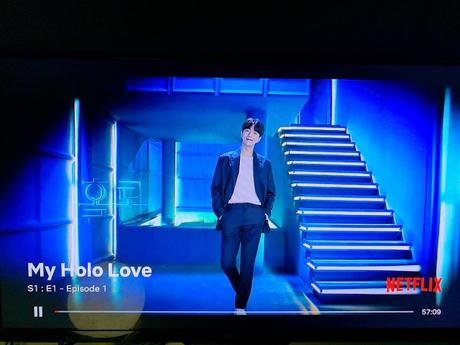 For all those who want to watch K-Drama but couldn't due to the language barrier, I have wonderful news as this show is available in English on Netflix.
Yes! This drama is dubbed in English and worth a try to watch. Also, it has only 12 episodes, unlike others.
Just imagine if we could see Siri(iPhone) or Alexa, how would be the experience? Based on AI, this drama is quite entertaining.
The talented actor Yoon Hyun Min did a fantastic job of portraying two identical people with a distinct difference.
4) Hi! Bye! Mama
Genre: Fantasy, Romantic Comedy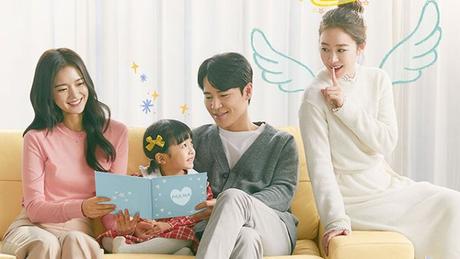 A mother who tragically died to save her unborn baby haunts around her child and husband who got remarried gets a second chance after 5 years of death from God to be alive again for 49 days and win the chance.
The storyline made me watch the show. It is not a serious drama, but an emotional roller-coaster that will make you cry, laugh, and enjoy with them.
The mother-daughter bond is the highlight of the drama and how a mom can go to any extreme just for the sake of her child's happiness.
I cannot express in words how much I loved watching Mother-daughter, Cha Yu Ri, and Cho seo woo. Their bonding felt real and I was flabbergasted to know that the child artist who played "Cho seo woo" is actually a boy as he looked so cute in the girl dress and hairstyle.
If you are Mama, then don't miss it for the world. If you are not, still watch this for the endearing story.
5) Mystic Pop-up Bar
Genre: Fantasy, Comedy.
View this post on Instagram

#Mysticpopupbar new Korean drama on #netflix I was watching #ertagrul #turkishdrama when this show popped up and I was excited to watch it coz 1. It has #hwangjungeum one of my fav #koreanactor who came in drama after a long time. I loved her in #shewaspretty and #killmehealme coz she is a fantastic actor with funny attributes. 2. The fantasy drama synopsis- Mystic bar is a mysterious bar run by the ghost living since 500 years old which opens only at night and heals the customers agony through their dreams and in this a living man with unique ability helps her achieve her target. A bit inspired by #hoteldeluna 4 episodes upto now and am loving this #kdrama. It comes weekly 2 episodes, so do try out watching this show. Usually I wait for a drama to end and then watch, but recently I started watching live dramas (means every week new episodes) Are u watching this #koreandrama? Looking for drama recommendation? Then check out my blog. LINK IN BIO #shaandaarjenie #korean #koreandramas #kdramaonnetflix #netflixindia #quarantineandchill #entertainment #dramaislife #koreanshow #koreanseries #yooksungjae #wonyoungchoi #jnemodhn #unlockinsta1

A post shared by Jenifer $ayyed (@shaandaar_jenie) on Jun 1, 2020 at 5:39am PDT
Mystic Pop-up Bar is a mysterious bar run by the ghost living since 500 years old which opens for the customers only at night and heals their agony through their dreams.  She then meets a young man with a unique ability that helps her in achieving the target so that she can leave this world.
The drama seemed similar to another popular k-drama "Hotel De-Luna", but this show has its own charm.
I was stoked to watch this drama because it is a fantasy drama which I love to watch and has Hwang Jung –eum, one of my favorite Korean actors who appeared in drama after a long time. I loved her in both- She was pretty and Kill Me Heal Me as she is a fantastic actor with funny attributes.
---
---
Looking for more K-Drama recommendations? Then check this out:
She was pretty!! The K-Drama Rom-Com you would love to watch

Why you should watch Korean Dramas
PIN THIS POST!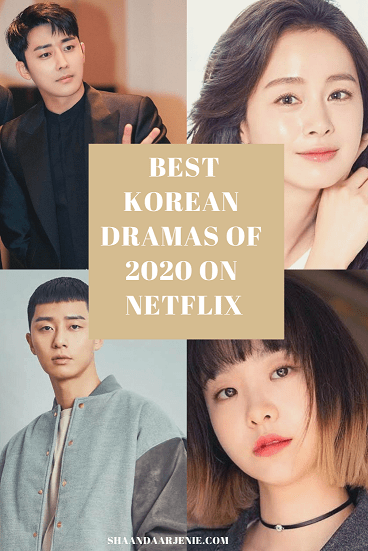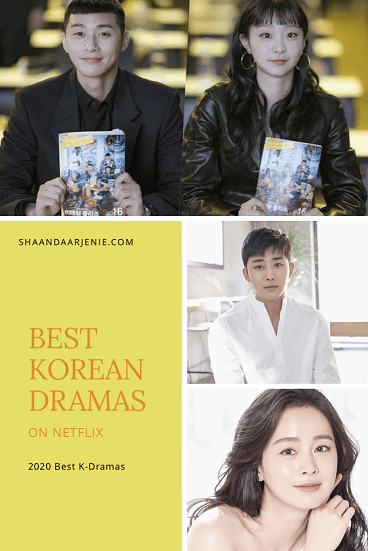 *Image coutesy: kpopmag.com & Netflix screenshot.