I had never thought I could watch high-quality content from across the globe. Thankfully now I can, all praise to the digitalization, the world is just away from the click of our fingertips.
Due to the online streaming platform, we can watch the best entertaining shows and movies. The distance has become closer and is sure, like me, many of you love binge-watching too.
I have watched a few of Spanish, Arabic, Italian movies which were quite entertaining. Also, the famous Korean dramas, that is so delightful, no doubt there are huge K-drama lovers.
Even in our country, I have found K-drama lovers and it was because of them that I gave it a try to watch. For all the other people, I would recommend you to watch as it is worth your time and anytime better than our Indian never-ending shows.
To make it easy to choose which K-Drama to watch, I am sharing the best 6 shows which you will love.
1) Kill Me, Heal Me
Kill me heal me is so good and engaging from the start that I finished watching the complete 20 episodes in 3days. Every episode was fun and intriguing because of its 7 personalities.
 Each personality has its own story and shades making the viewers connect with them, and it was possible only because of the impressive acting by the hero. The way he adapts to every 7 characters with a distinct difference is what earned him praise.
It is a 2015 K-drama based on a guy named Cha Do Hyun, who has dissociative identity disorder (previously known as multiple personality disorder) who takes help from a private psychiatrist girl named Oh Ri Jin, only to find later that they have a past traumatic connection which gets unfold with each episode.
The message is inspiring as it says to people suffering from a mental disorder – Heal Me instead of Kill me.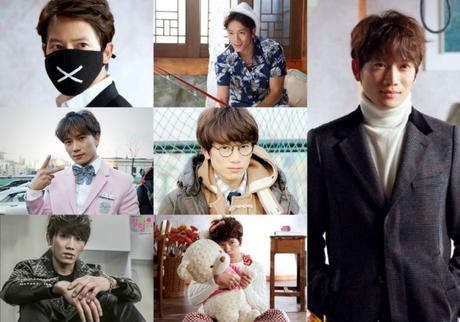 2) Defendant
A prosecutor is charged for killing his wife and child, but he can't remember as he suffers from memory loss. To unfold the truth and prove his innocence, he needs to recover his memory.
One of the best K-drama based around legal system which will keep you hooked up and engage with the characters.
This thriller drama is exciting and I finished the entire 18 episodes within 4days.
3) What's wrong secretary Kim
A narcissistic executive world's get devastated when her secretary of 10years decides to leave his company.
It is a 2018 K- drama show focused on office platform and the lives around them. The show is about 16 episodes which will lift your mood.
Tune in to Netflix to watch now.
4) She Was Pretty
It is a 2015 rom-com drama about two childhood sweethearts (Hye- Jin, and Sung-Joon), who get separated by fate and then meet again after 15years as an acquaintance in the fashion industry.
The story seems predictable, but the way it has been shown will blow your heart away-and make you emotional. Friendship, love, sorrow and everything in between is just so beautiful to watch.
Also, the climax is worth watching as what you may assume earlier may turn out to be something interesting and unexpected.
5) Secret
It is a 2013 drama that depicts the love-hate relationship between the protagonists. The drama is filled with emotions, tears, and revenge which is heart-wrenching.
The chemistry between the leads is amazing and both have acted stupendously.
This drama has the same pair of Kill Me heal me, so if you have liked them bonding in either of it, then do watch both dramas.
6) Strong Girl Bong-soon
Those who enjoy fantasy or superhero shows will love these K-dramas. This 2017 romcom represents about a young girl named bong soon that is blessed with super strength, but lead a normal life and uses her power rarely.
A fun show you can watch with family and friends. Super-hero is old; let's welcome this super heroine.
---
What is your favorite K-drama?
*Disclaimer: The dramas listed above are temporarily available on Netflix.
You May Also Like To Read:
5 Regional language Movies You Can't Miss, To Watch On ZEE5
5 Best TEEN Movies to Watch on Netflix
5 Best Comedy Movies to Watch on Amazon Prime
Top Horror Movies on Netflix
---
My Amazon picks:
*Disclosure:This post contains affiliate links and I may receive a small commission 
            if you purchase through them at no extra cost to you.*PC:dramaic,google