Horror has always been one of the most popular genres no matter which medium of entertainment there is. In the twentieth century readers were treated to an explosion in terror filling book shelves and libraries. Acclaimed writers such as; Stephen King, Anne Rice, and Robert McCammon were game changers in fear who influenced an entire century of people. So in no particular order, I decided to present to you readers the best horror authors of the twentieth century.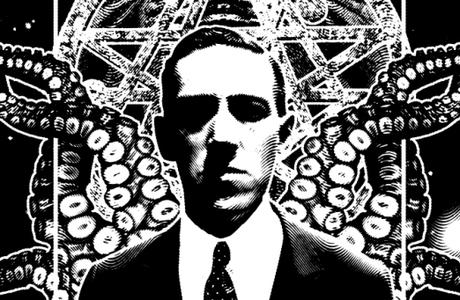 HP Lovecraft: If twentieth century horror writers had a godfather it would be the legendary HP Lovecraft, who in many ways served as a bridge between classic and modern horrors. This reclusive author's unique tales of; monsters, witchcraft and mad science were ahead of their time for readers of his era but inspired countless artists from a variety of mediums in his wake. Countless creations of his have become hallmarks of the horror and fantasy genres, such as the book the Necronomicon to the ancient evil being known as Cthulhu. His seminal work At the Mountain Madness proved that Lovecraft did not need countless pages to tell impactful stories which haunted readers long after they were finished.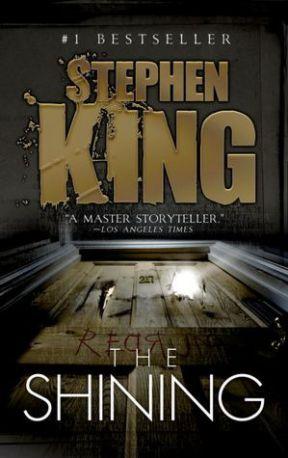 Stephen King: It has been said that if you look at pure numbers alone, every home in America has two books; one is the Bible and the other is something Stephen King wrote. With an innate ability to tap into the fears of everyday people and put them on paper, King has become one of the most popular writers of all time in any genre. His list of works reads like a list of fear-inducing classics which even non-readers recognize and revere. King's success in his decades long career can directly be attributed to the way he brings horror to masses by writing it in a way that appeals to the average person. As has been pointed out, most authors write about the haunted house; whereas as Stephen King writes about the dysfunctional family falling apart within the haunted house as he did in . In fact his big break came from Carrie, a novel which simply gave a supernatural element to the real life terrors which come with puberty. Though he has slowed down over the years Stephen King is still gifting us terrifying tales to fill our libraries.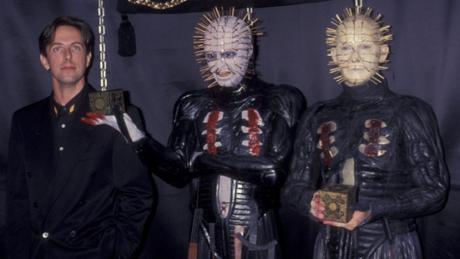 Clive Barker: In horror you should always get a feeling of dread that the person telling you the story is a mad man who aims to shock and horrify you in ways you can not imagine. Nobody has done this better than British author Clive Barker. A true Renaissance man of the macabre, Barker has had his hands on every facet of storytelling available. His fantasy inspired horror tales were first exposed to readers in a collection of short stories entitled Books of Blood. With his 1987 his cult classic Weaveworld proved that Barker was truly a horrifying force to be reckoned with in the genre. Perhaps the greatest stamp he has left on the genre, is his creation of the iconic Pinhead and his Cenobites, created by Barker in his novella The Hellbound Heart, which he adapted into the classic horror flick Hellraiser.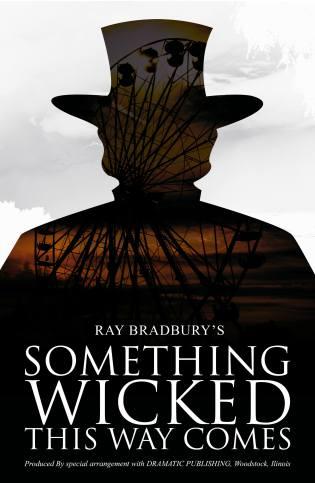 Ray Bradbury: Often associated with the science fiction and fantasy genres, literary legend Ray Bradbury was not above bringing dark and scary subject matters into his works. Inspired by the horror films of cinema's Golden Age, Bradbury often infused those classic horrors with his own fears that technology was encroaching too much into our lives. His most pure horror story is easily Something Wicked This Way Comes an eerie tale of an evil carnival and the supernaturally gifted Mr. Dark who runs it, is often heralded as one of his greatest works. Even his sunnier works like his ode to summer, contain darker elements intended to prey on the fears of his readers. Ray Bradbury's fusion of the fantastical with the terrifying is a major reason why he is one of the most celebrated writers of all time.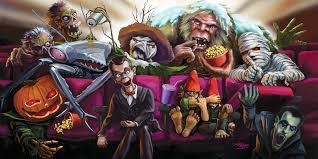 RL Stine: He may be put into a box by many as a "kid's author" but RL Stine's Goosebumps was one of the biggest book series of all time. Expertly blending humor and scares, Stine introduced an entire generation to literary horror and continues to serve as a source of inspiration to those who read his books. As his readers grew older, Stine branched out and wrote adult books for those who grew up on his works to enjoy, most notably the best-selling Red Rain.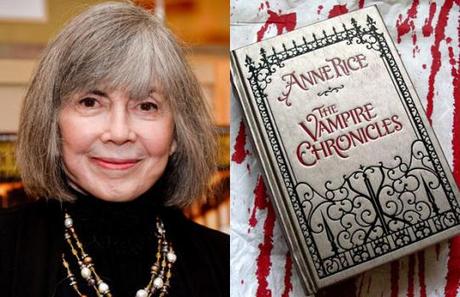 Anne Rice: If ever there was a monster which people romanticized it is the vampire. This is in large part due to, Anne Rice's classical take on these creatures of the night, which caused modern horror fans to reassess the way they saw . Taking more inspiration from the likes of Virginia Woolf and Henry James than Stephen King or Clive Barker Rice's Interview With a Vampire became a pop culture sensation. This led to an entire saga of stories based on her vampiric anti-hero Lestat. Though they made her famous, Rice is not tied exclusively to bloodsuckers, as her classical style of writing was a perfect fit for her Lives of the Mayfair Witches trilogy as well.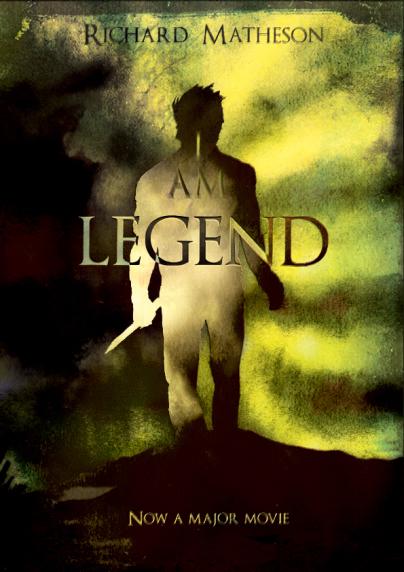 Richard Matheson: One of the most prolific writers of the twentieth century in any genre, Matheson made his presence known writing classic screenplays for film and television in addition to his literary works. Though he is most known for his book I am Legend, which has enjoyed three motion picture adaptation, and for ensuring that William Shatner never flew again in the Twilight Zone, Matheson has filled many bookshelves with his books and short stories. Throughout his sixty year career, Matheson gave fans a vast array of tales showcasing just how diverse the horror and science fiction genres could be, from the gothic terror of Hell House to the thought provoking dread of Button, Button. His status as one of the pioneering legends of genre fiction is well earned as he continues to be a driving influence in entertainment.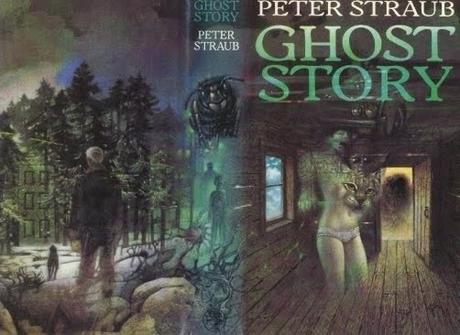 Peter Straub: Even if his greatest book was the only thing he had ever published Peter Straub has earned a spot on this list, thanks to his novel . Early in his career Straub attempted to find success by writing novels for those with more mainstream tastes, but it was not until he delved into the supernatural with 1975's Julia that Straub popped up on the radar of readers. This began a shift in his career as he now tried to terrify his readers with; Shadowland, If You Could See Me Now, and the critically adored Ghost Story. Unsatisfied with staying the course, Straub branched out into more experimental methods of inducing fear in his readers with the chilling books which make up his Blue Rose Trilogy.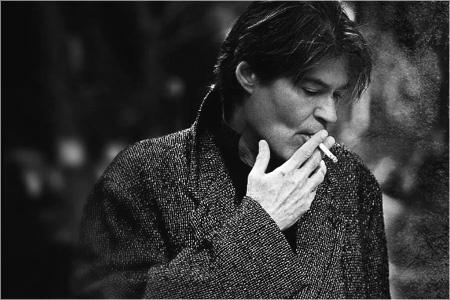 Jack Ketchum: Not all horror comes from; ghosts, monsters, or demons; Jack Ketchum has made a career proving that humans can be just as horrible as any monster. His debut novel Off Season proved so horrific and controversial that his publisher saw fit to edit out many parts of the story, but this did nothing to slow down the man hailed by his peers as one of the scariest men on the planet. Ketchum found great acclaim as well as a cult fanbase with his novel The Girl Next Door where a young boy who discovers the girl who is being cared for by his neighbor is suffering unspeakable torment, and shows the reader that standing up for what's right is not nearly as easy as we tell ourselves it is. If you find yourself unable to steel yourself against the disturbing terrors he unleashes upon his readers, you can still look to his works such as the Crossings which while terrifying do not hit as close to home.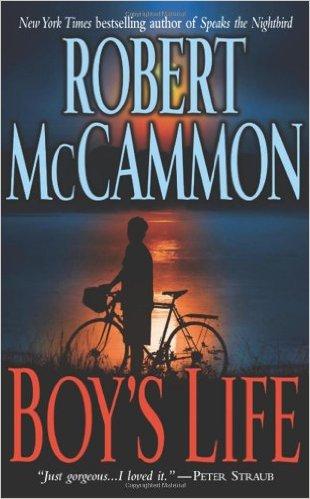 Robert McCammon: In the 1980's while Stephen King and Dean Koontz were driving a boom of horror publications in mainstream circles, Robert McCammon emerged to create tales of terrors for the purist fans of the genre. Achieving breakthrough success with his urban vampire tale They Thirst, McCammon became a staple of horror in short time. It seemed anything published with his name on it became a shoo-in to be nominated for Bram Stoker and World Fantasy Awards. In 1991 his critically acclaimed coming-of-age tale Boy's Life, became his last book while he want on a multiple year hiatus. In recent years McCammon has returned to writing with a focus on terrifying historical fiction, most notably the Matthew Corbett series.