Have you recently bought an widescreen television but are not satisfied with its audio output, its because nowadays companies have started compromising on the audio output to reduce the width of their television, therefore one now opts to buy a home theatre system. But choosing the right home theatre system that fits your budget and fulfills your need can be difficult. While Selecting a home theatre system you should know a few things like your needs for different connectivity, size, number of speakers, power output, etc. So we have narrowed down a list of few home theatre system that are from different price range and different features to help you select the right system for yourself.
Sony HT-RT5 5.1 Soundbar-

It is known that good things come at a big price. The price of Sony HT_RT5 is about Rs 53,999, but at this price tag, you get a three-channel sound bar, wireless subwoofer, and two wirelessly connected rear speaker. If you are willing to invest about 50k for buying a home theatre system, then you should definitely go for Sony HT-RT5. The home theatre clear audio+ technology that produces clear and high-quality sound.
LG DH6230S-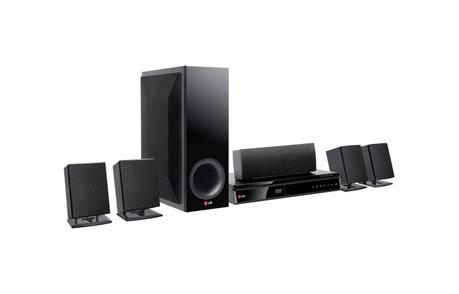 If you are planning on buying a compact home theatre system that also supports external hard drive playback through USB port, then you can buy the LG DH6230S for about Rs. 18,000. Some additional features of the system are it can be connected to almost anything with Bluetooth, aux, HDMI, and USB connectivity. The feature worth noting of the system is that it can also be controlled through your smartphone.
Samsung HT-J5100K/XL 5.1-

The Samsung HT-J5100K is a great home theatre speaker that doesn't put a hole in your pocket. The home theatre system costs at Rs. 16,990. The home theatre provides crystal amp pro-technology that deliver rich and deeper bass and better sound quality through its multi-variable feedback. Some of the additional features of the system are Karaoke scoring, fanfare, key control, microphone with music USB record, CD ripping, TV sound, USB recording (Data disc to USB), quick start mode.
Philips HTB5580/94 1000W 5.1CH 3D-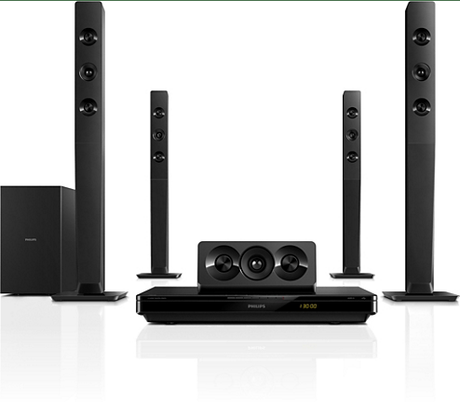 Philips HTB5580/94 is 5.1 channel speaker that comes with dual bass tubes for rich and deep bass. The speaker comes with Dolby TrueHD and DTS-HD master essential for clearer sound from Blu-ray discs. The speaker can be connected to almost anything it has got Bluetooth, built-in Wi-Fi, and audio u=in which allows you to connect your mp3 players, laptops, iPod/iPhone to the speaker. The speaker comes with a price of Rs. 31,990
JBL Cinema BD100-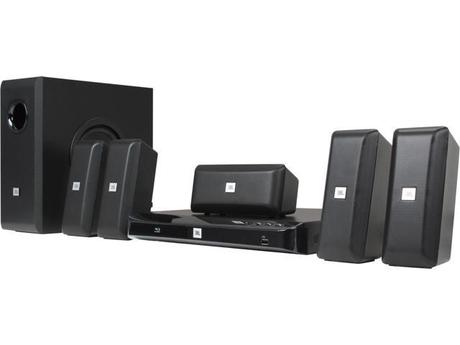 JBL Cinema BD100 is a better choice to make if you have got a medium size room as its power output is only 300W. The speakers come with Blu-ray disc player, Dolby and DTS digital surround decoding, which provides better sound quality, and Bluetooth connectivity. The special feature of the home theatre is that it can even stream online contents from services like Picasa cloud photo services and YouTube and with its DLNA (Digital Living Network Alliance). The price of the JBL Cinema BD100 is at about Rs. 19,000.
Appliances You Need To Renovate Your Kitchen Best Tech Gift Options For Anyone Any Occasions