In this post, we will know the best front facing camera phones for clicking better selfies all the time. Taking a selfie is not at all a great thing but having a better selfie is everything for your smartphone. Every smartphone comes up with unique features where some phones give better battery, some phones provide good software. As the same, there are some phones that are specially designed and made for celebrating your selfie moments.
This post will bring you all the best selfie camera smartphones under your budget that not takes too much from your pockets. But fulfill all your selfies with extra attraction from these mid-range smartphones. So why late let's get started into the topic
Best Front Facing Camera Phones
1. Asus Zenfone Selfie
Asus Zenfone Selfie camera phone was specially made for clicking better selfies with a dedicated camera. It is the best budget smartphone for clicking smarter selfies. There is nothing better than having a good front camera in the mid-range smartphones. It is available on Flipkart at a price of Rs. 9,999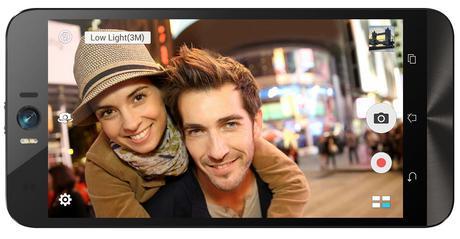 This smartphone comes with a perfectly balanced camera with 13 MP for both the front and rear camera. Comes with a 5.5-inch screen for bigger entertainment on the screen with full HD display. Some of the bets features are dual 13 MP camera,0.03s laser autofocus, Dual flash real tone LED flash for both the front and rear camera.
Zen motion: Zen motion feature offers an easy way to navigate to the application by drawing on the screen. If you want to take a selfie then you can just draw 'S' on the screen and it opens the selfie camera. You can also put different Zen motion drawings to open the applications.
Dual flash: Zenfone selfie camera comes with the dual flash (real tone LED). It flash comes with the combination of white and yellow light to click natural illumination shots.
Incredible backlight: Its incredible backlight technology offers improved light balance and enables up to 400% better brightness in dark areas.
Low light camera: Its low light camera feature can click better photos even in the darkness. In one word to say about this feature, you don't even need a flash to click a selfie in darkness.
Panorama: Zenfone selfie camera comes with wide-angle, f/2.2-aperturefront lens, 88-degree field view, take 140-degree selfie panorama.
2. Samsung Galaxy C9 Pro
Samsung Galaxy C9 Pro is the best smartphone with efficiency and elegance. It comes with the most powerful features that are never dreamed out in reality. Samsung has made the dreams into reality by introducing a most powerful camera phone that never compromises on a click.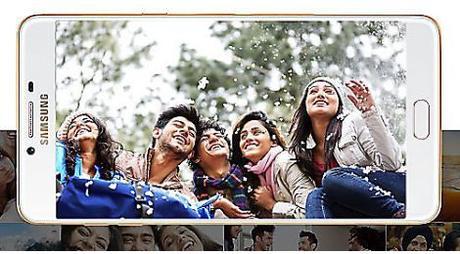 It comes with the big screen of 6-inch full HD display, packs the 16 MP camera for both the front and rear cameras, f/1.9 Aperture Lens, Auto, Continuous Shot, Panorama, voice control and more.
Samsung Galaxy C9 Pro secondary camera comes with a 16 MP camera, selfie wide angle, gesture and face detection features. You can record full HD videos with the best front facing camera with the screen resolution of 1920*1080. Now you will never and never feel slow again as it comes up with 6 GB RAM and 4000 mAH battery and it powers with Qualcomm Snapdragon 653 processor.
If you are looking for a complete best front facing camera phones to buy, then Samsung Galaxy C9 Pro will be the best choice for clicking sweet selfies all the time. Its 16 MP front facing camera captures every detail on the picture with f/1.9 aperture lens. Not only a cool selfie but also you can take group selfies with its wide angle camera. You can buy this product from Flipkart at Rs. 31,900


3. Vivo V5 Plus
Vivo V5 Plus is the most advanced and differently designed smartphone for the selfie lovers. It comes with the dual secondary cameras of 20 MP & 8 MP. Vivo V5 Plus comes with all the loaded features like bright and clear photos, color accuracy, moonlight glow and shot refocus.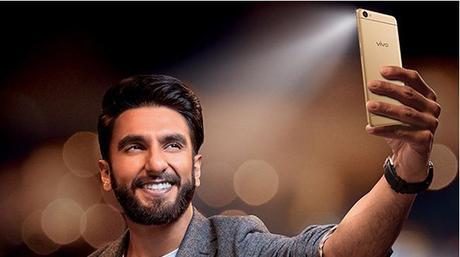 Its camera is co-engineered with Sony to bring all the crystal clear pictures into the frame and with 20 MP camera, you will get stunning clarity on your selfies. Vivo V5 Plus has an inbuilt feature of Bokeh Mode in which your photos can be blurred on selected areas and this brings a clear focus on the picture.
Its moonlight camera is the best part of its selfie camera that brings light to the photos even in darkness. Moonlight camera gives the soft radiant complexion on the photos for a perfect frame every time. You can take the individual and group selfie with its wide angle camera and also you will get dual camera lens for the secondary camera.
You can record the videos in full HD mode with the resolution of 3840*2160 and additionally, you will experience the power of the smartphone with 4 GB RAM and 64 GB ROM. Its powerful battery comes with the capacity of 3055 mAH battery with Qual comm Snapdragon 625 processor. You can buy at Rs. 25,990


4. OPPO F3
Oppo F3 is the another bigger brand in selfie cameras model. Oppo was known for taking good selfies with its mastered camera. If you are very interested in finding your moments in selfies without missing any details in it then Oppo smartphones are the right choice for you.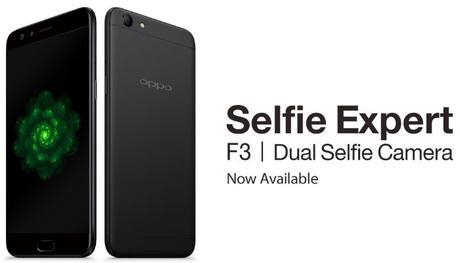 This phone comes with the dual camera on the front and single rear camera. Among these two front cameras, one if for taking a selfie and the other is for taking a group selfie. That means you can use the cameras according to your comfort. If you need a solo selfie you can capture with one camera and if you need a group selfie you can use the second camera that is fully designed for a selfie with wide angles.
It comes with the two selfie cameras in which you can take pictures on 16 MP & 8 MP with the features like beautifying, blemish reduction, bokeh effects, self-timer, fixed focus and more. Its thinner and lighter touch provide very good look with a 5.5-inch body and in one word it is the perfect selfie camera.
Features:
4GB RAM and 64 GB ROM expandable up to 128 GB

Rear camera 13 MP and secondary dual cameras 16MP+8MP

Battery capacity of 3200 mAh battery

weight 153 g with 7.3mm thickness

5. Sony Xperia XZs
I think you don't need any special introduction to the branded Sony smartphones because they introduced quality products that are ruling everywhere. Sony Xperia is known for capturing perfect pictures with in-depth details and a good smartphone for music lovers for its sound systems. Sony Xperia XZs comes with the world's first 19 MP motion eye camera and you can record slow videos at up to 960 fps.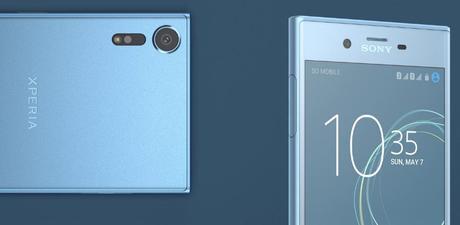 As we are discussing the best front facing camera phones Sony Xperia XZs stand in the top portion for its incredible camera technology with 13 MP Exmor RS front camera with gesture touch technology. This smartphone comes with 4 GB RAM and 64 GB ROM with 5.2-inch full HD display. While coming to camera features it comes with the 19 MP rear camera and 13 MP front camera with the advanced camera capturing technology.
Sony Xperia XZs has an attractive and durable body with 8.1mm thickness and powered by 2.2 GHz Qualcomm Snapdragon 820. The best part of this smartphone selfie camera comes with wide-angle selfie camera to adjust more people in the photo, 1/3.06 inch Exmor RS for Mobile Image Sensor, SteadyShot with Intelligent Active mode technology. People who need their selfies with in-depth details and good quality selfie, this is the right smartphone for your selfie needs.
Features:
4GB RAM and 64GB ROM

19MP Rear Camera and 13MP Front Camera

video recording resolution 3840*2160 with triluminos display

Battery capacity of 2900 mAh battery

5.2-inch full HD display

IP65/682 rated construction that means rain and dust won't damage your phone.

6. HTC Desire 10 Pro
HTC Desire 10 Pro comes with the high resolution on both the front and rear cameras to capture your moments in a perfect frame. It comes with the pro features like integrated fingerprint sensor, DSLR-like photos in every click, lets you take selfies with a fingerprint sensor. You can easily customise the home screen as you do in your computers by adding all the beautiful stuff on the screen with drag and drop options.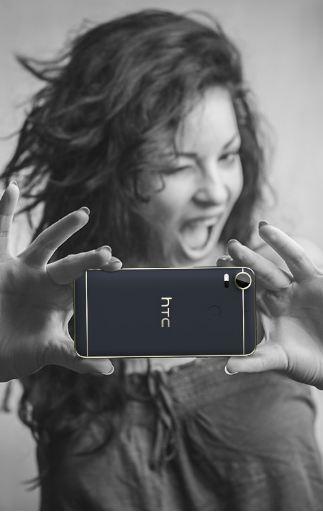 The dedicated 20MP main camera gives you the best camera experience with in-depth details in your photos. Its laser autofocus feature lets you capture the perfect clicks. While the secondary camera comes with 13MP with Pro features. This smartphone promises to give you the best higher resolution selfies with more details in the photo. It also has the feature of built-in screen flash that makes you take the selfies even in the low light.
Now coming to phone security HTC Desire 10 Pro has provided fingerprint security that unlocks with quick time. With this security feature, you are free from all the data spying people. Its phone space has more room to share your data that comes with 4GB of RAM and 64GB storage space with SD card support with an expandable memory of 2TB
Features:
4GB RAM and 64GB storage and SD card expandable up to 2TB

5.5-inch display

Built-in screen flash for taking selfie in low light

20MP Rear Camera and 13MP Front Camera with Pro features

7. Sony Xperia XA Ultra Dual
Sony Xperia XA Ultra Dual is the best budget selfie camera phone available in the market. As we know well Sony Xperia focusses on producing quality standard products all the time and this smartphone is the another masterpiece from them. It is one of the best front facing camera phones with most advanced camera features that are available in other brands.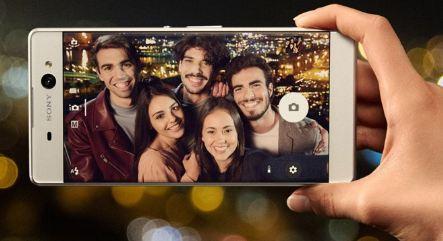 Coming to camera features it comes with 21.5MP primary camera and 16MP front camera with Exmor RS for Mobile Sensor. The primary camera has Hybrid Auto-focus and the front camera optical image stabilisation feature and you can take low-light selfies with smart front flash. Some of its quick selfie camera features are Autofocus, 88-degree wide-angle lens, HDR photo, Auto scene recognition and low-light photo photography.
You can enjoy big screen of size 6-inch full HD curved display. Runs on Android Marshmallow 6 with 64-bit octa core processor. Sony Xperia XA ultra dual powers with the 2700mAh battery. This camera phone can surely replace your DSLR camera and captures every moment with a professional click.
Features:
16 MP low-light with front flash

Supports 4G LTE

Clicks high-quality photos all the time

3GB RAM, 16GB ROM and expandable up to 200GB

Read: Best Smart Watches To Buy For Android/iPhone Devices
Hope you love the best front facing camera phones for clicking good selfies all the time. All the above-listed selfie smartphones are capable of clicking the perfect shots and we are sure these camera smartphones can replace your DSLR camera.
Share these best front facing camera phones to help your friends choose the right smartphone for your selfies.