Believe it or not, some people won't film their friends weddings.
Me, I LOVE it.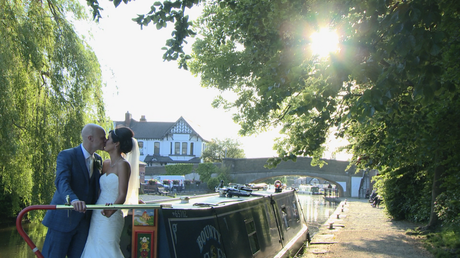 I get to be in all the action, blend in even more so than normal, capture really natural moments because they forget I came with a camera and get to chat to my friends as I work.
I guess it helps that I love my work and love the fact that they want little ol' me to film it for them!
Well, this is the beautiful wedding video of our good friends Amy and Ash…
For Amy and Ash's day the excitement was brewing as soon as they booked!
We got to chat weddings every time we caught up (as their daughter Eva is the same age as our daughter Paisley we had a lot of play dates during that time!).
Their day started in sunny Burscough for the boys and over at Amy's parents house in Holmeswood for the girls.
Lots of chilling in the garden with bacon butties for Ash and fizz and make-up for the Amy and the girls!
On hand for hair and make-up were the super talented Lynn Isherwood and Olivier Disley.
It was soon time for everyone to get their wedding gear on and as the boys made their way over to St John's Church in Burscough the girls were getting in their dresses ready for the wedding car to arrive…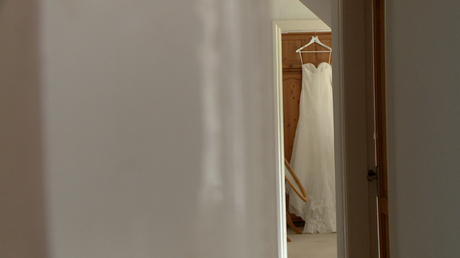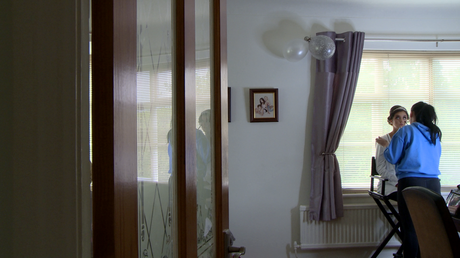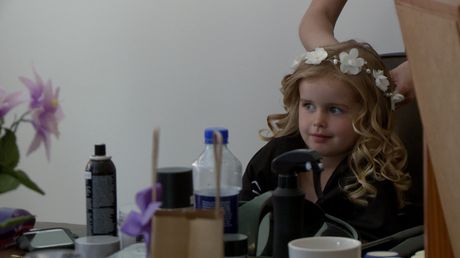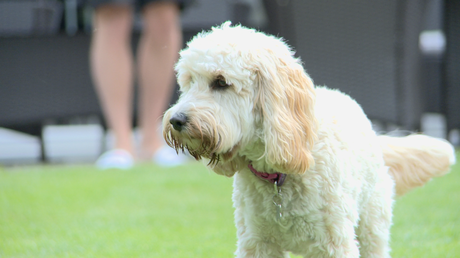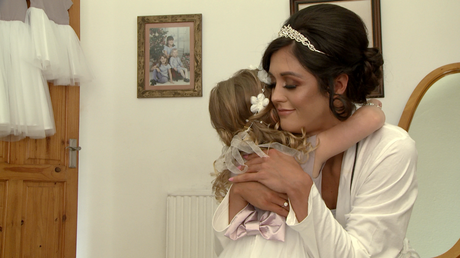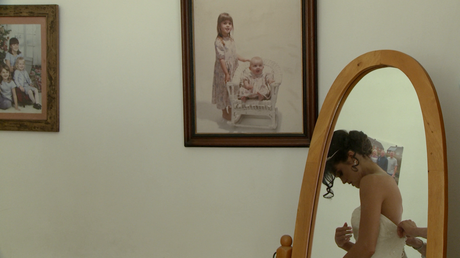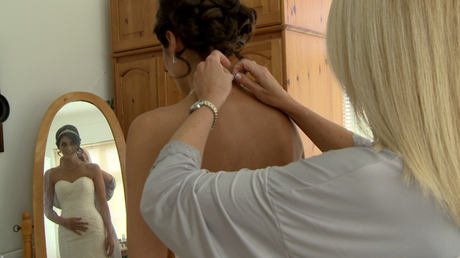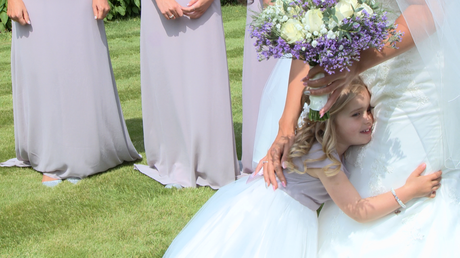 It was so cute to see Amy get Eva dressed, she even tried on her Mum's wedding shoes.
As soon as everyone else was ready it was time for Amy's Mum to help Amy in to her dress (you can sense the nervous anticipation in the video, can't you??).
Amy was running a little late so poor Ash had to pretend not to be nervous at the front of the church with all the guests looking back at him.
But, it was worth the wait as she looked incredible stepping out the car to the awaiting crowd (I love local weddings for this, all the locals come out to watch the Bride arrive and wave her off!).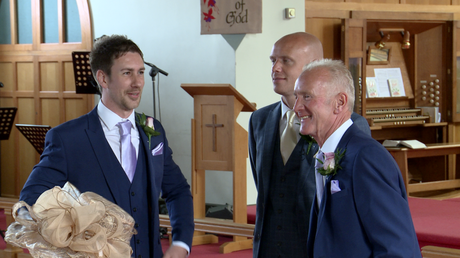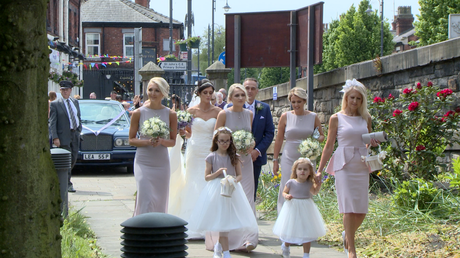 Amy glided down the aisle with her bridesmaids and they both greeted each other with a huge grin before David started the service.
Vows were made, rings were exchanged and as they signed the register guests were treated to a fun slideshow of some of their favorite moments of their lives so far (happy to say Paisley and I featured licking cake mix off spoons with Eva and Amy haha). They had so many fun photos to share they even got to sit and enjoy the very end of it!
They were soon making their way down the aisle and out in to the sunshine as husband and wife.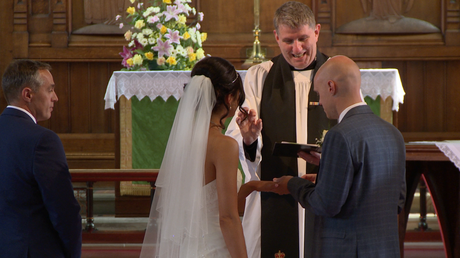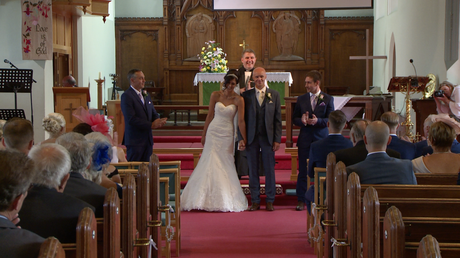 Laura Wade (of Willow and Wilde fame, she's amazing if you're looking for a wedding photographer) took over and began organising the group shots.
It may've been sunny but that wind still liked to blow Amy's veil in to unsuspecting faces. I LOVED her sisters reaction every time haha.
She ticked them all off the list before getting guests in line for the epic confetti walk to the car.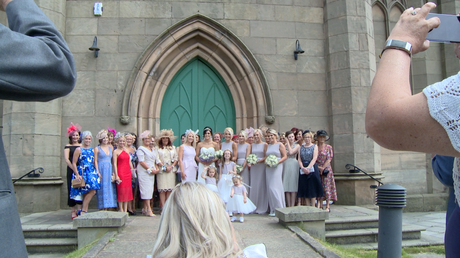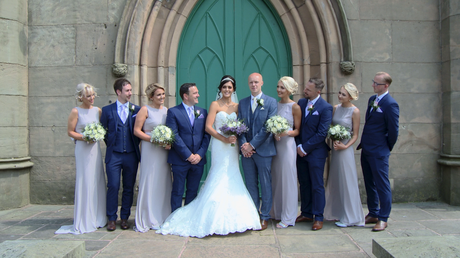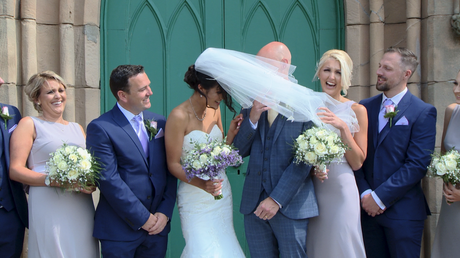 Laura and I then dashed off to meet the newlyweds on the country lanes on the back roads from Burscough to get some relaxed couples shots by the green fields before they returned to their guests.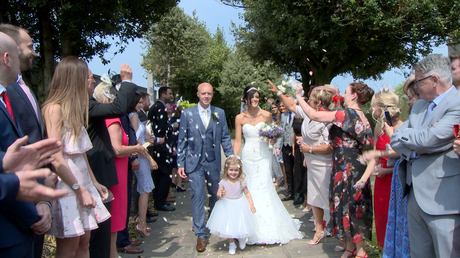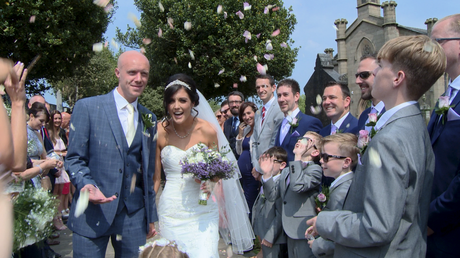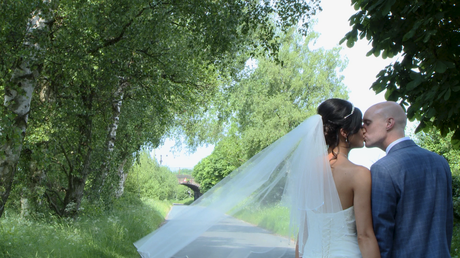 Everyone was waiting out in the courtyard at Burscough Wharf to cheer them in as they arrived.
The weather was so glorious everyone stayed outside to enjoy the canapes before being called in to be seated for the wedding breakfast taking place at The Blue Mallard.
The food was incredible (as always) and as everyone was getting a bit stuffed they swiftly moved the speeches, along with the Mr and Mrs quiz, to after the mains to give everyone a breather.
Dad, Ash and the Best Man did well on keeping their speeches personal with the perfect blend of heartfelt and fun.
Even Ash had to fight back the tears at one point, which then had everyone else fighting back the tears (especially when his son Harley tried to comfort him!).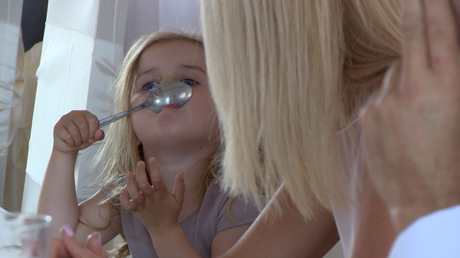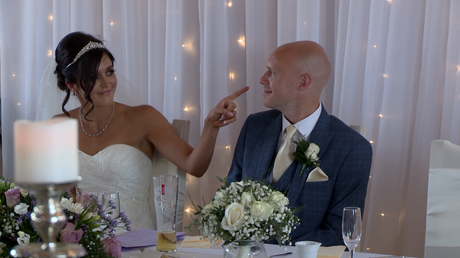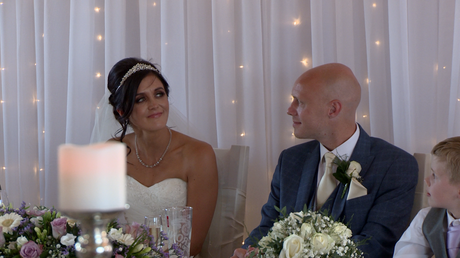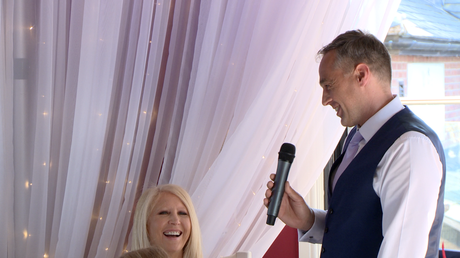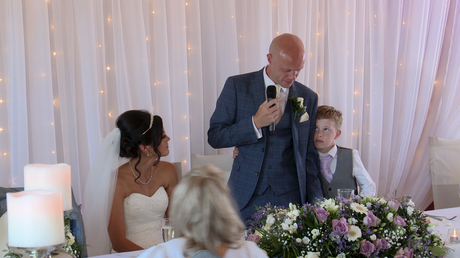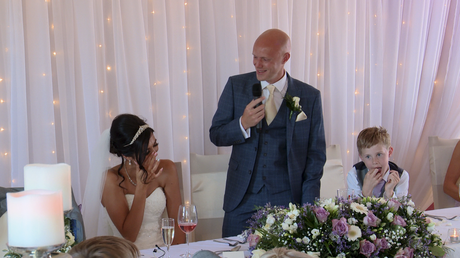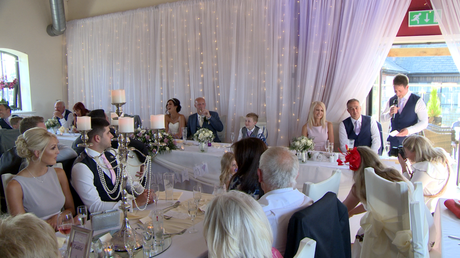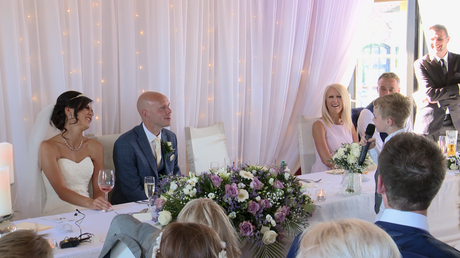 Once everyone had enjoyed their dessert is was back outside to enjoy the May summer weather (and the football, but we don't talk about that).
As the light was SO beautiful it would be rude not to do something with it so Laura and I gently persuaded them (it didn't take much) to take a stroll down the canal and enjoy some couple time.
The best bit of this was having the lovely canal boat owners let us all climb on board to get some shots of them on the canal with the sun setting behind them!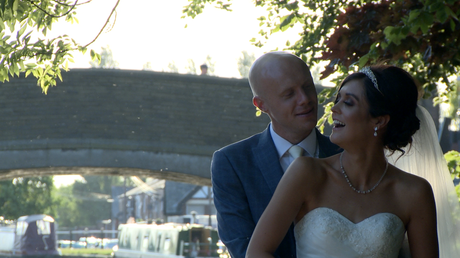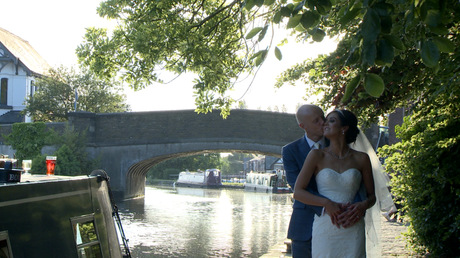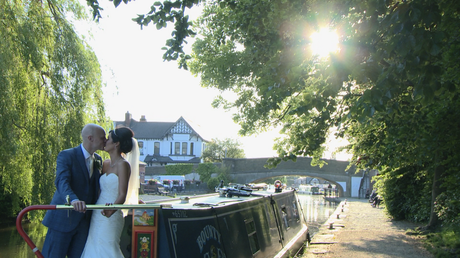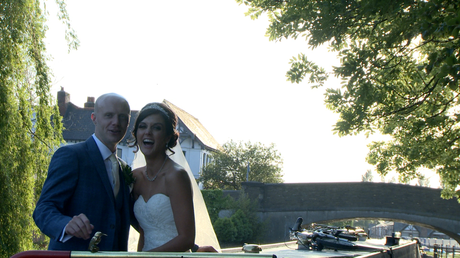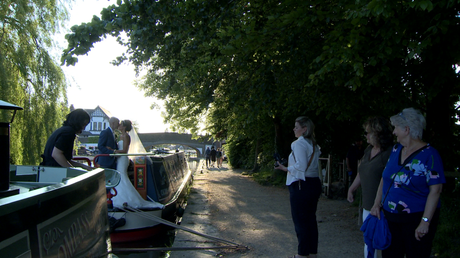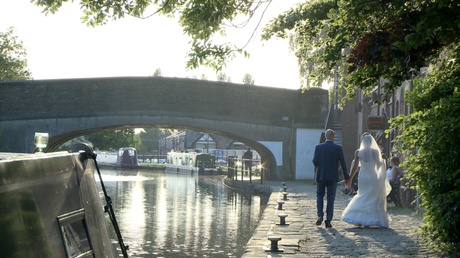 Their first dance was to Ed Sheeran and little Eva Dis decided the song was too good to let Mummy and Daddy dance on their own so joined them on the dancefloor at one point.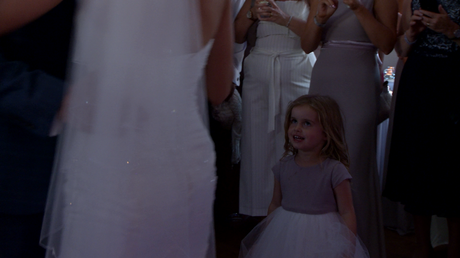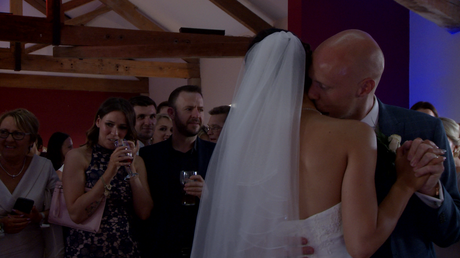 The DJ soon mixed in to Coldplay and guests joined them on the floor to show off some of their best moves. It was soon time for me to pack the camera away and show off some moves of my own, thankfully no-one managed to catch those on camera…
Wedding Ceremony – St John the Baptist Church, Burscough
Wedding Reception – The Blue Mallard, Burscough Wharf
Wedding Photographer – Laura at Willow and Wilde Photography
Wedding Hair – Isherwood Hair, Burscough
Wedding Make-Up – Olivia Disley By Olivia, Burscough