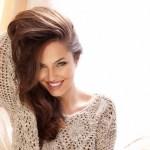 Home
If you ask beauty experts about best foundation for dry skin, they will all agree that there is no just one type, it depends.
Not only should you pick a foundation that is made for dry skin and only follow emerging trends, but also consider the weight and texture of the makeup for each season.
For instance, a lighter foundation or no foundation at all may be ideal for summer for dry skin types, and yet winter might mean a lighter color and an entirely different formula.
Don't forget that even if you found the perfect dry skin foundation last year, if it has been a full six to eight months since you last used it, the product may be expired. And, if you made a habit of dipping your finger into the bottle or touching the lip of the bottle when you used it, the product was probably contaminated with bacteria. In other words, last winter's foundation has to be replaced now.
Not only this, but skin itself changes year after year and what have worked last year, may not work this year for your skin.
Your skin may need more care, there are some essential skin care routine that you can follow to hydrate and moisturize it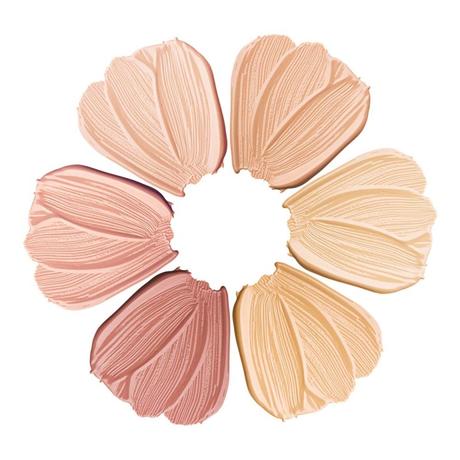 The challenge is how to know you are selecting the best foundation for dry skin
The Factors to Consider To Find Best Foundation For Dry Skin

The first thing to consider as you choose your dry skin foundation is your skin tone.
After all, its not only about hydrating and moisturizing foundation but it is also about finding the right shade.
Also consider different foundation for dry skin when season is changed. Winter is brutal for dry skin and unforgiving. 
Don't forget that dry skin foundation shade or tone is different in winter since your skin has not been exposed to sunshine for a number of weeks or months, and summer's glow is diminished. Even if you have a dark complexion, tone can change depending on the amount of sun exposure you experience and the way that winter heating season changes skin.
As one expert says, "a light tan makes the yellow tones in the skin stand out slightly more, so as the tan fades you may need to go up to a lighter shade of foundation to avoid looking too 'orange' or 'muddy'." And there is also the "disconnect between your facial shade and your neck and décolleté." Almost any skin tone varies from area to area, and you need to consider what is right for your skin tone right NOW as the winter begins.
How do you do that? It takes two things:
Remember that you are often going to do your shopping inside of a store. This means testing several options, and the best spot to test is your jawline. And always go shopping with bare skin free of any foundation or base coats.
Apply dabs of foundation and then bring a mirror to an area of natural daylight to make the choice. Yes, you'll feel odd but it is the right way to match your skin tone.
The second thing to consider is skin texture.
Let's say your summertime skin is fairly dewy and not prone to dryness or peeling. Winter can change all of that and dry skin will need much more care, thanks to everything from dehydration to the effect of central heating, changes in diet, dampness and more.
That is why to find best dry skin foundation is make sure to get a moisturizing foundation that contains good natural oils and ceramides.
In fact, an ideal product would deliver medium levels of coverage and have a creamier consistency that is different from summer's sheer covers.
Hydrating formulas are going to look and feel best, and you'll want to choose something that lets you skip a powder application that will dry the skin.
Thirdly, matte foundation will tend to dry out the skin further
And even if you have success with it in the autumn and even summer, it will typically not work as well due to the indoor and outdoor conditions of winter.
Fourth, your foundation must include SPF coverage.
Dry skin needs more SPF and sunscreen coverage, because it absorbs oils fast, your face, hands and neck suffer from sun exposure and benefit greatly from an application of sun block.
A good dry skin foundation that incorporates this, along with some moisturizing, is ideal. If you find a great foundation without sunblock, try to use a moisturizing product that features SPF of its own.
And that brings us to the final point – don't fear blending. It is entirely appropriate to mix a few foundations if they bring you the right results.
As another expert has said of this approach, "you can mix not only the foundations with different colors but also ones with different formulas.
If you want your face look healthy, free from oily gloss and hydrated the best advice for you will be to mix hydrating and matte foundations." This approach can allow you to enjoy the good color and coverage of a matte option but override the drying that it might create.
Yet, you can also add moisturizing cream to your ideal foundation and you will get the best foundation for dry skin, you may not need to buy one, you can just add your favorite cream and few drops of skin oil to any non-water based foundation.
It will enables you to protect any dry areas and count on coverage. Don't forget that you might be able to use the foundation you prefer in the summer and create a bit of a different result by blending it with some moisturizer and even a few drops of your favorite skin tint or blush. This makes it an illuminating product offering full coverage!
What About BB Creams
BB creams (meaning beauty balms or balancing balms) are also a good investment for the dry skin. After all, as WebMD says, a BB cream is a "hybrid that promises to do the job of five or six other jars and tubes: moisturizer, primer, sunscreen, skin treatment, concealer, and foundation." This can save you doing all kinds of blending on your own and give you optimal results.
Most BB creams are very lightweight and this means you don't run the risk of irritation or redness so common to the winter season.
You also get the level of coverage you want and will even find intensely hydrating formulas that keep the skin protected and balanced. While a primer is supposed to address a lot of winter issues (redness, dryness, uneven tone, etc.), too many layers can be drying.
Try our tips for selecting the right color, weight and texture or blending your preferred products.
A BB cream could be a streamlined solution, too, and your skin could have its best winter look ever!