Italians love their food- and so does the world. While the glorious tastes of Italian cuisines are enjoyed worldwide, there's nowhere like the source to enjoy the care and passion with which this culture treats cuisine. Make the most of your meals in Italy by enjoying some of its finest culinary delights…
There's a reason we refer to coffee drinks in Italian terms – espresso, café latte, macchiato, whatever your poison, the Italians are in their element making it. Try getting your caffeine fix the Italian way: reserve the café latte (espresso and steamed milk) for the morning, and sip espresso after meals.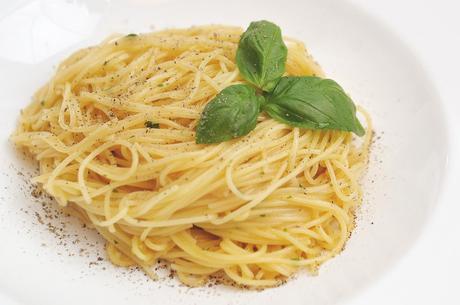 ©Florian Flerlage
Pasta is probably the first thing to come to mind when you think Italian food, and with good reason. It's a staple primo (first course) on any Italian menu. Just don't expect to find fettuccine alfredo, spaghetti with meatballs, or any such Italian-American favorites – these are evolutions of the regional pasta dishes Italians enjoy. When picking your pasta, think regionally. Frolicking by the sea? Find something with seafood – perhaps spaghetti alle vongole, a Neapolitan dish where fresh tomatoes, herbs and clams take center stage. When in Tuscany, try tagliatelle al tartufo, featuring shaved truffles (at a cheaper price than you'll ever find them at home). Pesto, perhaps on gnocchi, is the way to go in Genoa, while visitors to Rome should sample pasta carbonara.
Pizza also varies regionally, which is really just an excuse to try it every way you can find! Naples proudly claims the title of the birthplace of this beloved worldwide dish, and sampling pizza in this seaside city is a real treat. Grab a thick crusted slice in one of it's traditional preparations- pizza marinara, with tomato, garlic, oregano and olive oil, or pizza margherita, with tomato, garlic, basil, olive oil and slices of real mozzarella. The thinner crusted pizza found in Roman pizzerias, no matter what the Neapolitans may tell you, should also not be missed. If you're visiting both places, suffer the responsibility of an informed decision – sample plenty of both before you pick a favorite! For a bite on the go in Rome, stop for a slice of pizza al taglio, thicker crusted pizza sold by weight.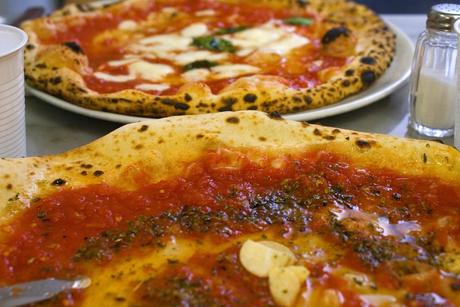 ©Jonathan Khoo
Every meal needs a sweet finish. Sometimes moments between meals need a little bit of accompanying sweetness as well – you'll find it hard to resist eating gelato multiple times a day. Don't worry about finding an excuse. The rich goodness of this soft, creamy Italian-style ice cream is justification enough to indulge as much as you can while visiting Italy. Choose to spoil yourself in gelaterias that make their gelato on site. Avoid places where the case is full of colors not found in nature and seek out proclaiming produzione propria or artiginale.
Perhaps the most important thing to remember when dining in Italy is to explore the wonders of regional cuisine. Like any other country, Italian food varies by region. Seeking out local specialties is going to give you a truly authentic and delicious cultural culinary experience. Try risotto with seafood and mushrooms in Venice, as well as other delicacies such as baccala (salted codfish), polenta, and whatever the catch-of-the-day may be. In Tuscany, ribollita, a soup of beans, vegetables, and day old bread is a tradition to get a taste of. When in Rome, visitors should do as the Romans do and snack on deep fried rice balls called suppli al telefono. Basically, the golden rules in Italy are this – find out what the local cuisine is, find out what is fresh and in season, and then eat. You won't be disappointed.