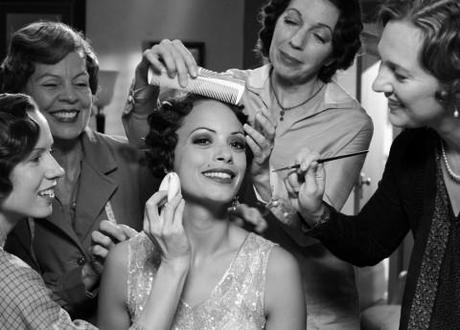 The Artist. Photo credit: Getty Images, Weinstein Company
It's that time of year again – when film critics rifle through their battered notebooks, boil all those long hours in dark rooms down into highlight lists, and roll out their choices for best films of the year.
As is usually the case, the same films crop up again and again on many of the respected 2011 lists. This year, few authoritative lists are missing standout releases such as Thomas Alfredson's Tinker Tailor Soldier Spy, Lynne Ramsay's We Need to Talk About Kevin, Pedro Almodovar's The Skin I Live In, Win Wenders' Pina, Terrence Malick's The Tree of Life and Michel Hazanavicious' spellbinding silent movie, The Artist. However, when it comes to these year-end lists, critics are often keen to demonstrate their appreciation for more under-seen work, films which didn't pack out the multiplexes or necessarily blow away their peers. It's for these hidden gems that the best best film lists are well worth a read.
"Making lists is not my favorite occupation," moaned legendary critic Roger Ebert at The Chicago Sun-Times. "They inevitably inspire only reader complaints. Not once have I ever heard from a reader that my list was just fine, and they liked it."
Blink and you missed them: Margaret, Le Quattro Volte. Kenneth Lonergan's Margaret, a heart-wrenching character study of a New York teen (Anna Paquin) in crisis, may have only been released on one solitary screen on its December UK release (it's since widened), but it was a regular feature on the top ten lists. TimeOut London's Film Editor Dave Calhoun made it is his best film of the year – "an exemplary study in trauma and the most interesting film I've seen so far about America in the wake of 9/11." Another little-seen film to make a number of TimeOut reviewers' top fives was Le Quattro Volte: "Gentle, languorous three-part essay on Italian pastoral life remains for me the most harmonious, thought-provoking film of the year. All human life is here? Affirmative," enthused Derek Adams.
Want to know more about the standout films of 2011? Check out Periscope's review round-ups of Tinker Tailor Solider Spy, We Need to Talk About Kevin, Bridesmaids and The Tree of Life.
Year of the recession-era blockbusters: Rise of the Planet of the Apes, X-Men: First Class, Bridesmaids. According to Robbie Collin of The Daily Telegraph, 2011 "was the year the film industry worked out, possibly by accident, how to make recession-era blockbusters that are worth watching." Collin cited Rise of the Planet of the Apes, "an intelligent, character-driven prequel to the popular science-fiction franchise", and X-Men: First Class, "a witty transplanting of the team of mutant superheroes to a voguish early Sixties setting," arguing that both movies "benefited from having casts more talented than they were famous." Sticking to mainstream cinema, Collin also praised Bridesmaids as "a bracingly candid demolition of weddings and the mental anguish they entail".
Most impactful: Drive. Besides the recession-era blockbusters, Collin singled out Drive as the standout film of 2011: "Drive, my favorite film of the year bar The Artist, may not have been funded by any of the major studios, but none will have missed its sizeable impact. Nicolas Winding Refn's nihilistic, fetishistic neo-noir thriller may well go on to influence Hollywood's output over the next few years in the same way Quentin Tarantino's pop culture-savvy hit men did in the mid-Nineties."
"Rise of the Planet of the Apes was, to an almost embarrassing degree, more alert than any of the year's other blockbusters to the gravity that can lurk under the skin of a fantastical fable," praised Anthony Lane at The New Yorker.
Iran's courageous auteurs. Peter Bradshaw of The Guardian praised Iranian directors Mohammad Rasoulof (Good Bye) and Jafar Panahi (This Is Not a Film), who "showed that cinema was able to address the question of the Arab spring." Both directors showed "enormous courage" in making films critical of Iran, and have been given prison sentences for alleged crimes against national security. Asghar Farhadi's A Separation, an Iranian film that follows a modern Iranian couple as they consider emigrating to Europe to find better opportunities for their daughter, topped veteran critic Roger Ebert's top 20 best films of 2011 list.  "It is specifically Iranian, but I believe the more specific a film is about human experience, the more universal it is. … 'A Separation' will become one of those enduring masterpieces watched decades from now."
Did Ryan Gosling vehicle Drive get your motor running? Or perhaps you fell hopelessly in love with comedy Bridesmaids? Leave a comment and let us know what film(s) floated your boat in 2011.
The Artist and Midnight in Paris: Feelgood favourites. In a companion piece to his best of list, The Guardian's Peter Bradshaw rounded up a year in "feelgood" cinema. Beyond the roundly applauded The Artist, Bradshaw also delighted in the "return to feelgood form from one of the great masters of the genre: Woody Allen…. a good deal of his mojo came back this year with Midnight In Paris."
"When people ask me for suggestions, normally there's a longish pause, while I weigh up the films I think they will like. But right now, the conversation goes like this: 'Peter, have you see –' 'The Artist! The ARTIST! Go and see THE ARTIST! Right now! What are you standing here for?'" enthused Peter Bradshaw of The Guardian.
3D: More than a fad with Pina, Cave of Forgotten Dreams and Hugo. Besides Iranian gems and feelgood favourites, Bradshaw took time to marvel at the advance of 3D cinema: "Film-makers showed that 3D was not simply the fad that many had feared, with three directors making movies that grappled with its possibilities. Wim Wenders's Pina, about choreographer Pina Bausch, captured the physicality of dance; Werner Herzog's Cave of Forgotten Dreams intensified the mysteries of cave paintings; and Martin Scorsese's Hugo applied 3D to a family fantasy adventure."
More film reviews

Sherlock Holmes: A Game of Shadows
J. Edgar
Shame
Snowtown
More film »