Is there anything better than light, fluffy homemade pancakes for breakfast? Nope!! Homemade pancakes are so heavenly. My kids are big pancake fans and I knew I had to come up with the perfect homemade recipe for them to enjoy. It took me a couple tries but I've done it!! Here is the best ever homemade pancakes recipe you will ever have!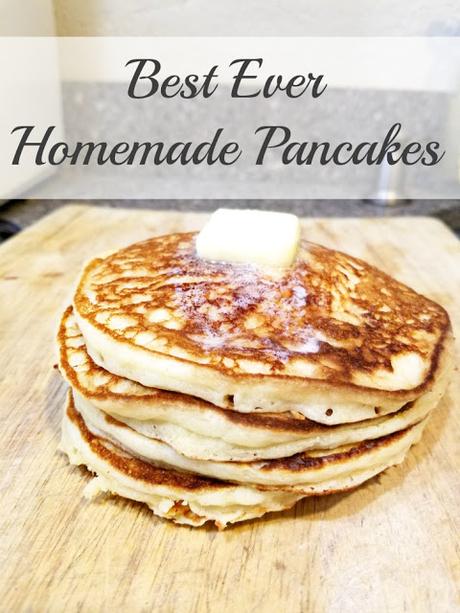 Homemade is best. Even though it takes a little extra time and effort, I prefer making homemade food for my family. I like knowing what is in their food and I like knowing that the food is fresh. 


Homemade Pancakes

Makes about 8


Ingredients:1 cup all purpose flour2 tbsp granulated sugar1 tbsp light brown sugar2 1/2 tsp baking powder1/2 tsp salt1 1/4 cup whole milk1 tsp vanilla extract3 tbsp unsalted butter (melted)1 large eggmaple syrup for serving
Heat electric griddle to 350 degrees.
In a bowl, with a wire whisk, stir flour, sugar, baking powder and salt. Add milk, vanilla, butter and egg. Stir until flour is moistened. Do not over mix as this will toughen pancakes.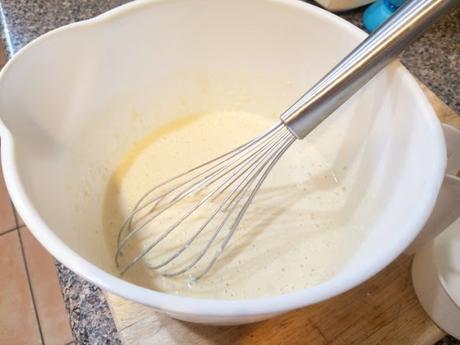 On a hot griddle, pour about 1/4 cup of batter per pancake. Cook until bubbly and then flip pancakes.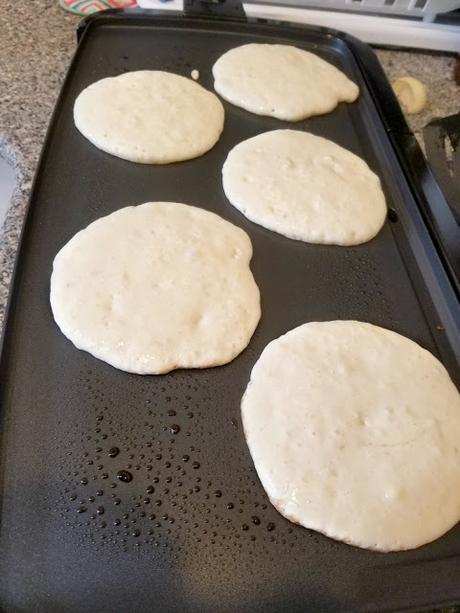 Flip pancake. Cook another 3 minutes and then remove from griddle.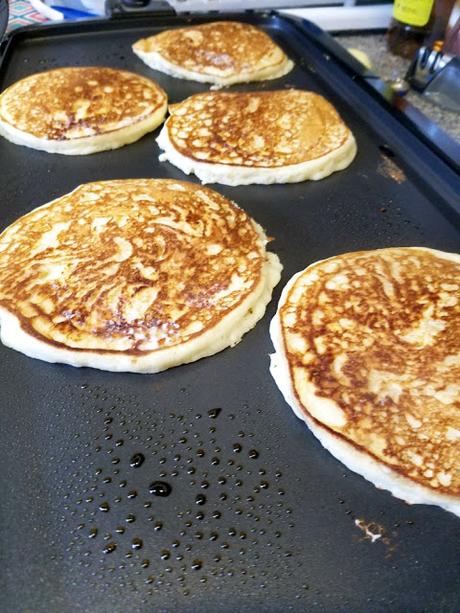 Serve with warm maple syrup.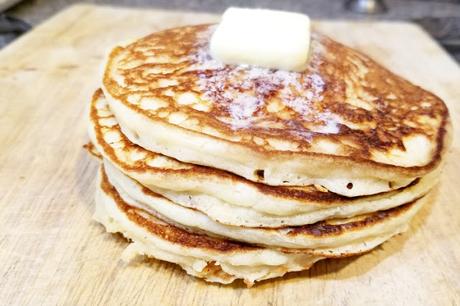 Honestly, these pancakes are amazing. Make them for your family for breakfast and you will be a star!!!