Beautiful women come in all shapes and sizes, and one thing that most of them enjoy doing is getting dressed up to feel good and look glam. Dresses look great on women as they really enhance the feminine figure. Having said this, this only works if the chosen dress is right for the body shape that it's going on.
There isn't really a type of dress that suits all body figures, no matter how much us women wish there was. Have you ever seen a celebrity wear a beautiful dress and bought something similar only for it to look nothing like it did on that celebrity in the magazine? That's because you probably have a different body shape to that celeb!
If you really want to dress to impress, take heed of the following types of dresses that are best suited to specific body shapes.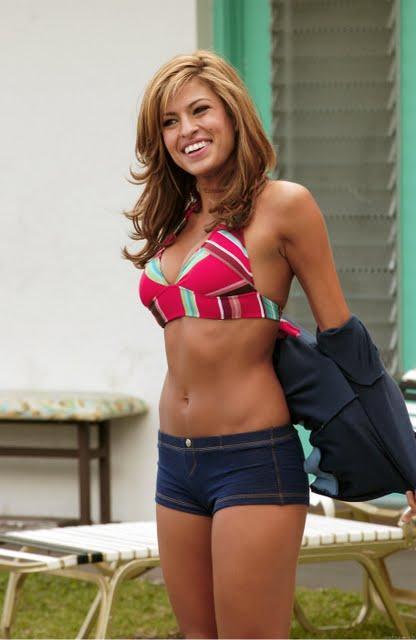 Pear-Shaped
If, like Eva Mendes or Kim Kardashian West, you have a pear-shaped figure, you should look for a dress that accentuates your best assets – your shoulders, arms and waist. Go for dresses with A-line skirt hems, strapless dresses, two-tone dresses – bright colour on top and dark colour on the bottom or square or cowel neck dresses.
Rectangle
A rectangular body shape is athletic looking, with the hips, waist and shoulder widths all similar. Kate Hudson is just one of the many Hollywood celebs with a rectangle body shape. When it comes to dresses, have fun with colours and prints; go for anything with ruffles or eye-catching detail. Any dress that cinches in at the sides is ideal. Avoid straight-line dresses or pencil skirts. Lots of accessories and a good bra are essential!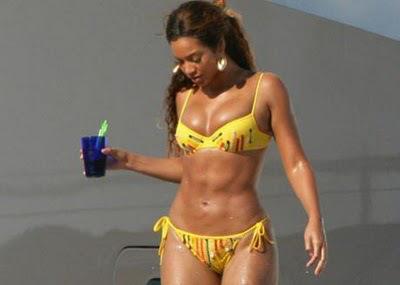 Hourglass
If you're blessed with an hourglass figure like Beyonce or the timeless female icon Marilyn Monroe, you've got some curves! The best dress for your figure should accentuate those curves. Go for fitted or bodycon dresses that go in and out in all the right places. Adding a belt to the waist of your dress can really help to show off your awesome curves. Steer clear of dresses that are heavily embroidered or embellished. Dresses with bodices can look stunning on an hourglass figure too.
Apple
Eva Longoria, Jennifer Hudson, Drew Barrymore, Tyra Banks and Catherine Zeta-Jones are celebrities with apple-shaped figures. You're likely to have great legs and a wider upper body. Go for empire dresses that have a raised waistline. Avoid halter neck dresses and instead opt for dresses with a plunging or V-neck neckline. Avoid any skin-tight dresses, as it's best to opt for drop-waist dresses instead, which can elongate the torso and minimise any tummy bulge.
Petite
If you have a petite figure, you're probably below average height and so your aim will be to make your body appear longer. Famous "petite" shape celebrities include Nicole Ritchie, Victoria Beckham, and Rachel Bilson. To elongate the body, go for dresses with vertical lines – avoid horizontal lines. Tight, slim fit dresses can also make you look even taller. Mini dresses can look great on petite figures as can shift dresses. Don't go overboard with colour as monochrome outfits or dresses with little hints of different colours here and there look best.
Whether your figure is pear-shaped, rectangular, hourglass, apple or petite, it's important to choose the right type of dress that will accentuate all of your assets. If you can feel good in what you're wearing, you'll be sure to exude the confidence that is needed to look your best.
Carlo Cretaro is a dedicated fashion blogger and social media expert writing on behalf of Chic Boutique Fashion – one of Ireland's leading online fashion retailers.