2017, ARC, Contemporary Fiction, Crime Fiction, Fiction, First Read, Kaira Rouda, NetGalley, Novel, thriller, Top Books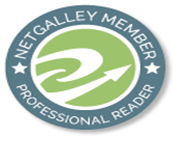 A loving husband. The perfect killer?
'I wonder if Mia thinks I have a dark side. Most likely as far as she knows, I am just her dear loving husband.'
Paul Strom has spent years building his perfect life: glittering career, beautiful wife, two healthy boys and a big house in the suburbs.
But he also has his secrets. That's why Paul has promised his wife a romantic weekend getaway. He proclaims this day, a warm Friday in May, will be the best day ever.
Paul loves his wife, really, he does. But he also wants to get rid of her. And with every hour that passes, Paul ticks off another stage in his elaborately laid plan...
Behind Closed Doors meets Liane Moriarty in this creepy, fast-paced psychological thriller with a twist you won't see coming!
[I glance at my wife as she climbs into the passenger seat, sunlight bouncing off her shiny blond hair like sparklers lit for the Fourth of July, and I am bursting with confidence]
***
***
(HQ, 7 September 2017, copy provided by the publisher via NetGalley and voluntarily reviewed)
***
***
Oh boy, did this book sucker punch me?
For a while I wasn't sure I was going to like Best Day Ever. It took sooo long to get started and go anywhere and I was starting to get bored them -BAM!
I thought I knew what this book was going to be, bored husband decides to bump off rich wife and solve his money troubles.
I was wrong. Bumping off his wife was Paul's idea but the book ends up going somewhere else altogether. There are many twists I never saw coming.

Best Day Ever is a cracking thriller, a fantastic example of unreliable narration and very original.