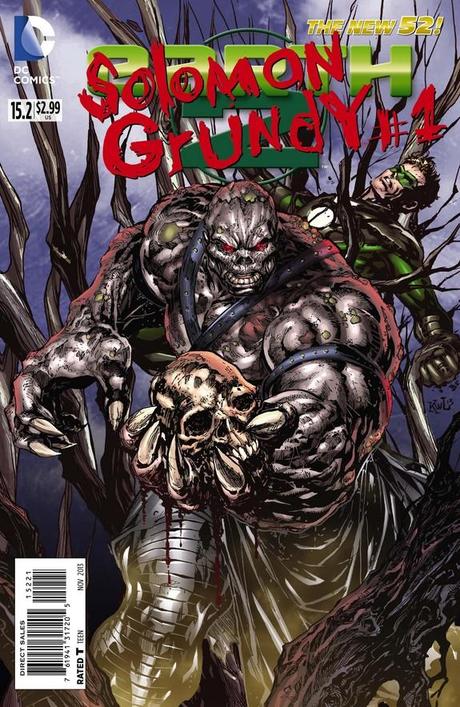 Solomon Grundy is a weird character to me. He seems to be a fairly popular character among most fans. He's included in most DC video games, he has a couple action figures, and seems to make appearances in comics regularly. I was excited to see an "origin" story based on the character. I'm intrigued by him, but the fact he is often just DC's version of Frankenstein makes my interest lack significantly especially when compared to other similar villains.
I can officially change my stance after this issue. I loved the origin story they gave him. I love his new connection to the Rot. It brings him into the world that DC has been constructing since the reboot. It give the character a better place and fit in the over all world. I love his new rot-infused power. It was so epic, creepy, and evil. He is now truly a terrifying and threatening character.
Even though some of the comics during villains month have been a miss, overall I'm really excited for what they have been able to do with the bad guys. Especially some of their b or c list characters. Giving them these thought out backstories gives them more of a presence and ups their importance.
And if you know anything about the character, clearly this review had to be posted on a monday!