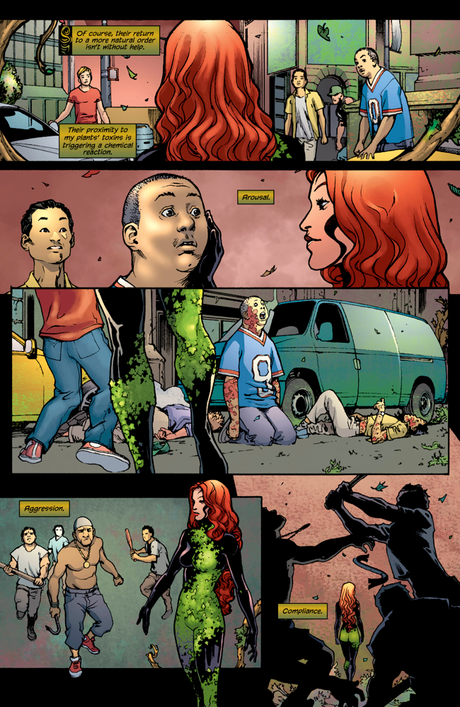 Villains month is amazing. So far it is all I had hoped for and more. I love the bad guys, cause it feels so good to be bad sometimes.
I was fearful that they would turn Poison Ivy into another "Catwoman". Don't get me wrong I love that Catwoman has the inner struggle of being bad or good. It works for that character, but lately it seems like a similar theme that comics use for many female baddies…and its annoying. GIrls can be super villains to! They don't just have to be tortured souls who are truly good. They can actually be smart and evil. Of course a little crazy is always necessary in a solid villain, but we don't need to continue to copy the Catwoman model just because it worked for her. Let's continue to strive and make new creative stories for all the characters we love.
With all that said I can firmly state they didn't fall into that trap. This Poison Ivy story was everything you want from a Poison Ivy story. It was sexy, messed up and at the end of the day she is an evil murderer. Of course she doesn't see it that way, but that's what makes her semi-endearing. As smart as she is, she's still very delusional.
The writing was spot on. I loved the back story with her mother and how her obsession with plants even began. I loved the father/daughter scene and the WTF "did they just go there?" moment! I love that DC choice to focus on Ms. Isley as one of the 52 villains that got a #1 issue this month. She deserves a lot more respect than she gets, and I think this comic helped her achieve that. Do yourself a favor and go pick up this comic at your local shop. You will not be disappointed. At then end of the day its a wonderful new origin story for the character as well as giving us a snap shot of what she will be doing with her time in this new Batman-less world.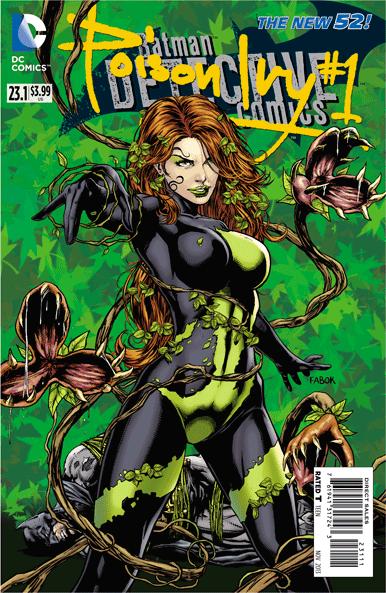 You May Also Enjoy:
Comics I'm Stoked to Spend my Cash on This Week

Batman '66 #1 Review

Batman Incorporated 13 Review

Best Comics of the Week: Trinity War Chapter 6

Best Comics of the Week: Batman/Superman #3

Best Comics of the Week: Batman and Nightwing #23

Trinity War Chapters 1,2 and 3 Review

The Movement #4 Review