Tis the season to be jolly!!!
With Thanksgiving, the holiday and the jolly season continue till the New Year. We start making plans to travel, meet, decorate, shop, and enjoy to the fullest for the magical Christmas celebrations.
I love Christmas and everything about it. Wherever we go- be at home or in the city, the festival season can be seen in full swing with zest and zeal.
Apart from the fun activities, Christmas movies are something that we all love to watch with family and friends as it is filled with love, vibrant décor, and snow. I am no less, I too enjoy watching it and it doubles the festive mood.
Netflix has some of the best Christmas movies to watch. I have seen all of them and each one has its charm. Few new movies will be added soon in December, so don't forget to tune it.
Till then, I am listing the best ones which will entertain you completely and add more flavors to the Christmas season.
1) The Holiday Calendar
It is a Netlfix 2018 movie about a talented photographer who is stuck in a boring but needful job gets an antique advent calendar from her grandfather who predicts her future and the love life.
A sweet and interesting story to watch with friends and family.
2) Angels in the Snow
One of the best Christmas movies, which not only entertains but, also gives a valuable thought.
This is a 2015 movie about a bickering couple who takes their children for Christmas vacation in hope to unite and bring the happiness to the family, but seems to fail again until they give shelter to a stranded family and learn how the loveable family should be.
If you haven't watched it yet, then tune now, as it is a must-watch and the climax is worth watching.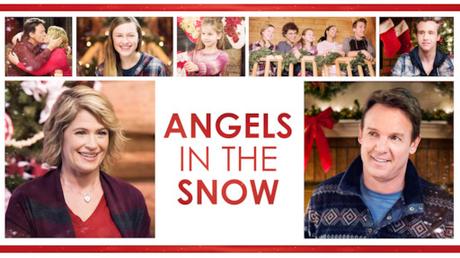 PC: Netflix
3) Christmas Inheritance
It is Netflix Original 2017 Christmas movie about a care-free girl of a wealthy businessman, who is about to become the new heiress, but before that, she needs to deliver the Christmas card given by his father to his small hometown and prove her mettle by being incognito and gets only 100$ for the entire journey. During the process, she learns the value of hard work, money and helping others.
This is a fun movie to watch and make the viewers learn the importance of diligent.
4) A Wish for Christmas
This is a 2016 movie that many of them can relate to. A corporate girl due to lack of courage is always taken granted for esp. by her boss who always steals her ideas including Christmas initiative. Frustrated and unhappy, she makes a wish to Santa for the courage to stand up for herself and her wish is granted for 48hours.
But what after the magical 48hours? Will she be back to who she was or this experience will change her?
Do watch out to find yourself.
5) A Christmas Prince and A Christmas Prince- The Royal Wedding
Christmas movies cannot be completed without royal stories. So, this one is for those who love the prince/princess love story.
This Netflix movie is a trilogy– A Christmas Prince which was released in 2017, then continued by A Christmas Prince- The Royal Wedding in 2018 and this year it will be A Christmas Prince- The Royal Baby releasing on 5 Dec.
Which is your favorite Christmas movie? Do share in the comments below.
Merry Christmas!!!
You May Also Like To Read:
5 Best Rom-Com Movies to watch on Netflix
Rajkummar Rao – A versatile actor breaking the stereotypes
---
My Amazon Picks:
*Disclosure: This post contains affiliate links and I may receive a small commission if you
purchase through them at no extra cost to you.