Best horror movies in Hindi ? When we say a horror movie in Bollywood only we can think of Ramsay's movies.
but we have come too far from that there are some really good Bollywood horror movies that can make your nights sleepless. If you are a horror movie lover and want to watch some good horror movies in Hindi.
Here is a list of best horror movies in Hindi which should be in your bucket list
List Of Best Horror Movies In Hindi
Tumbbad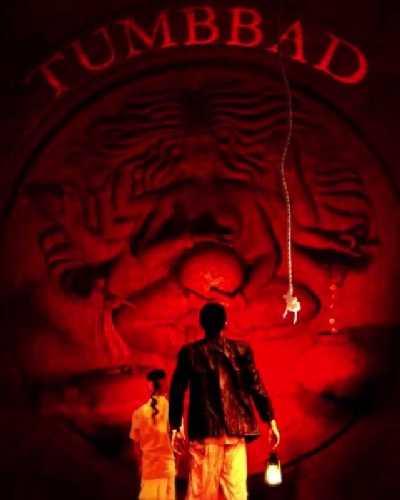 This Historical-Fantasy movie is released in 2018. This movie is directed by Rahi Anil Barve and Adarsh Prashad and starring Shoham Shah.
This film is about the treasure hiding in the mansion and the curse associated with the treasure. One afternoon Vinayak returns to their old village to spend the treasure and get rid of poverty.
It is very fantastic and one of the best horror films in Bollywood. This film took around six years to complete. In the event that you really want to watch a good non-mainstream horror film with the powerful storyline, you should definitely go for this. We'd definitely recommend it among the greatest horror movies in Hindi cinema.
Stree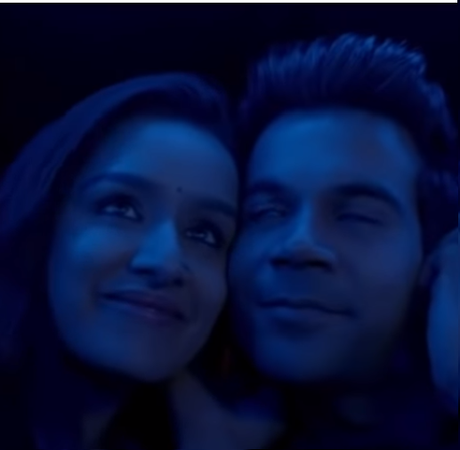 Stree is 2018 horror-comedy film directed by Amar Kaushik, starring Raj Kumar Rao and Shraddha Kapoor.
This film is based on folk that a female soul strikes guys only at night leaving their clothes behind. The narrative revolves around the Vicky (Rajkumar Rao) and who fall in love with a woman (Shraddha Kapoor) who is seen only during festivals.
The acting of Rajkumar Rao along with the movie dialogs makes it among the must-watch horror movies in Hindi.
Bhoot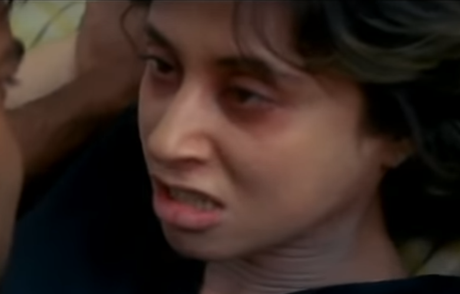 From the banner of Ramgopal Verma, this movie was released in 2003 starring Ajay Devgan and Urmila Matondkar.
A couple of Vishal and Swati rents an apartment at very low cost where they got to understand that formerly here a girl committed suicide after killing his son. Later Swati got possessed by the same women who committed suicide.
This film was a box-office hit and Urmila won several awards for the movie
Phoonk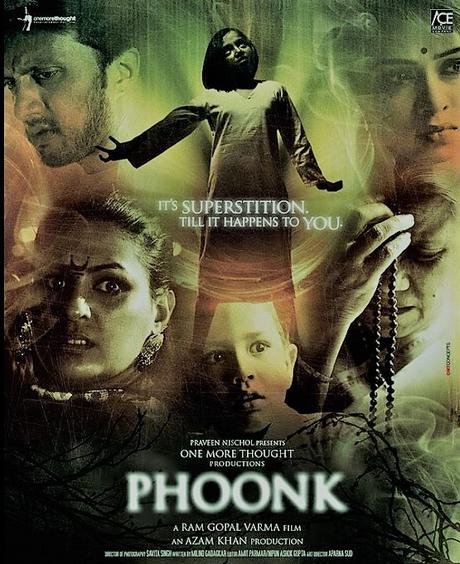 Another terror Hindi movie under Ramgopal banner. Released in 2008. This movie is based on superstition and Dark magic.
The civil engineer Rajiv resides in Mumbai along with his family. On some conflicts with Rajeev, a couple begins performing Black magic on Rajeev's daughter. This picture turned out to be a blockbuster hit in 2008. Ramgopal Verma was sure about the film he declared the prize of 5lac to someone who'd watch this movie alone in a theater.
Darna Mana Hai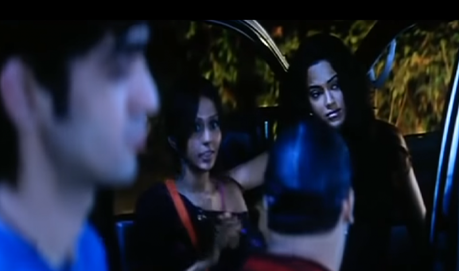 This picture was released in 2003. The movie is inspired by another film "The Campfire Tales"
This movie is consists of 6 small stories that cause a single ending.
This is a unique and advanced movie style that is usually not too popular in India thus it's among those must watch horror movies in Hindi.
Raaz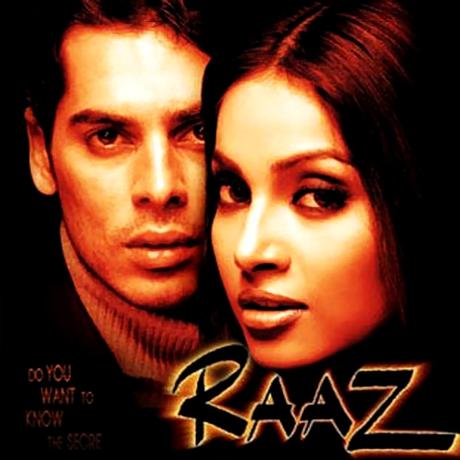 Released at 2002 Directed by Vikram Bhatt and starring Bipasha Basu and Dino Morea. This relies on the Hollywood movie "What Lies Beneath"
This film is a story of a couple who visits Ooty to give a try to rescue their union. On arrival they stay in a cabin everything goes fine since they suddenly started experiencing haunted and mysterious things.
Apart from the strong storyline, the songs from the movie were also chartbuster in 2002 the songs of these movies are also good
Veerana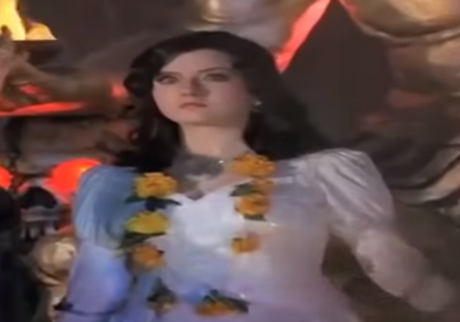 This is 1988 old-school typical Indian horror movie produced by Ramsay brothers. This is a movie of witch which is awakened from the dead and creates havoc on villagers.
It was among the very popular horror film and released when horror films were not too popular in India.
This film and gives you some spine-chilling scenes so we recommend you to provide a try.
Ragini MMS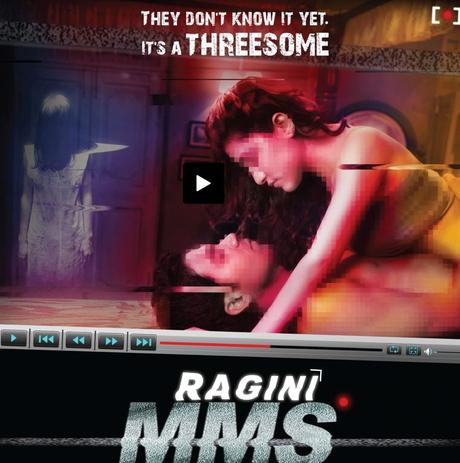 Ragin MMS is 2011 Indian found footage film. Directed by Pawan Kripalani starring Rajkumar Rao
This is a truly amazing movie inspired by popular movie "paranormal activity". This movie has some realistic horror scene that is able to make your night sleepless.
It is one of its kind movies thus it's a must-watch horror movie in Hindi
Raat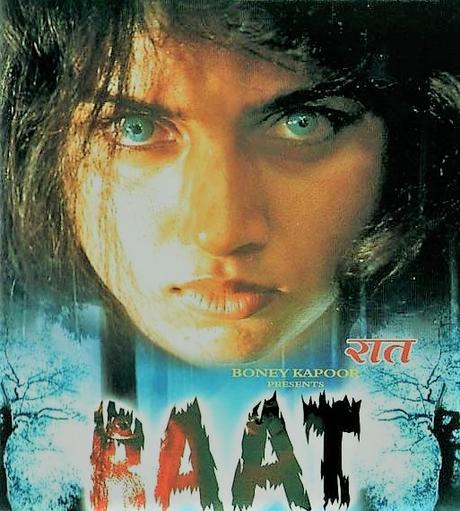 This is a 1992 supernatural-horror movie directed by Ramgopal Verma, starring Om Puri and Revathi.
This film is basically a story of a girl Who's possessed by the soul of dead kitty
You can say it's one of the finest work of Ram Gopal Verma this movie has got some serious frightening scenes, give a try to the cult classic it won't disappoint you.
13B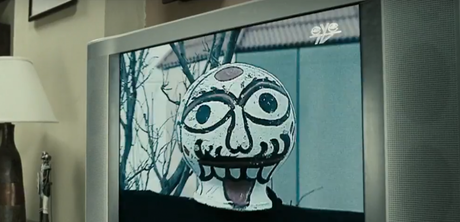 Initially, this movie was released as a Tamil movie"Yavarum Nalam" in 2009, starring R Madhavan.
A family goes to new apartment 13B on 13th Floor. The family begins to encounter strange and bizarre incidents. The family begins to experience similar experiences which are telecasted on the daily soap which is exclusively on their TV only.
Hope you liked the list of Best Bollywood horror movies in Hindi. Now it's time to grab some popcorn and NetFlix here we have provided the list of best websites to watch Hindi movies online.
Please let us know or suggest the best Bollywood horror movie you liked in the comment.