As a surf lifesaver the beach is my second home. I have travelled around the country competing since I was 13. Here is a list of my favorite spots in little old New Zealand.
Mt Maunganui
Top of the list and rightly so. Located just outside of Tauronga the Mt combines golden sand, pumping surf and a humming summer atmosphere. The beach sits at the base of a Mountain, a now extinct volcano which you can walk up and soak up the breath taking views. The town itself has many hotels and cafes along a coast, as well as natural salt-water hot pools just minutes away from the main beach.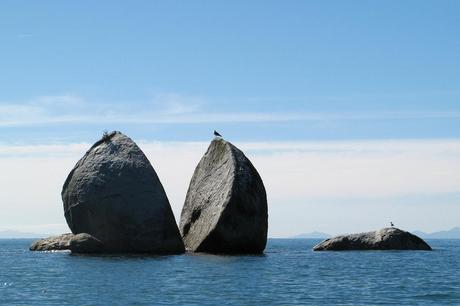 ©Rosino
Taylors Mistake, Christchurch
Named after an explorer who thought he was coming into port in Lytleton, but had actually stumbled across the secluded bay off the Christchurch peninsula. His name was Taylor, so hence the name "Taylors Mistake", and what a mistake it was. Nowadays it is arguably Christchurch's number one surf spot. The cliffs surrounding the bay protect it from the wind and can often turn out world-class waves. There is also a kick ass walk you can take around the peninsula. Lots of climbing but the views are spectacular.
Piha
Located half an hour west of Auckland lies New Zealand's most famous beach. Piha was the birthplace of the Malibu board riding here and has some of the best surf in the country. Conditions can be hazardous for those not experienced in the water, so if you are going there to swim makes sure you swim between the flags, the lifeguards patrol here year round.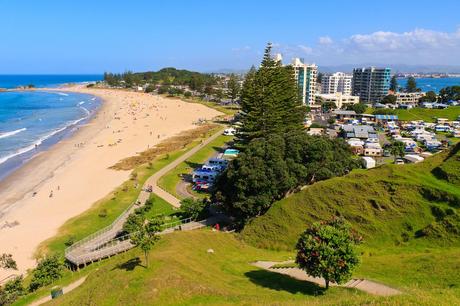 ©Aidan
Kaiteriteri Beach, Nelson
A short drive out of Nelson, the golden beach of Kaiteriteri boasts more sunshine hours than any beach in the country. There is so much to do here, from the many hikes and bush walks, to kayaking around the many bays to scuba diving or simply kicking back and catching some rays. It's easy to see why Kaiteriteri is known as the best beach in the South Island.
What are your favourite beaches?