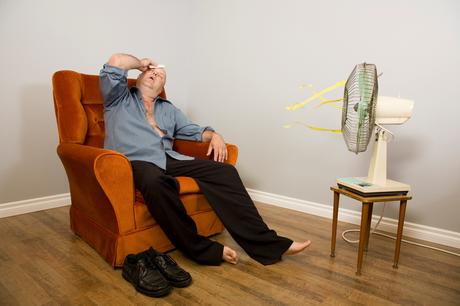 Houston electricity rates may have increased over the past year but it's no sweat when you shop for better rates with your power to choose!
How have Houston electricity rates changed this year?
It seems like the prices always go up. Whether it's gasoline, groceries, or utilities, it feel like every company wants more money for its products. Looking at Houston electricity rates over the last year, it's clear the cost to power your home has increased.
Last July, Texas Electricity Ratings compared the best 12-month electricity plans for CenterPoint Houston. At that time, Gexa Energy had the best price for large homes at 7.0 cents per kWh. Their best 12-month plan available today is the Gexa Saver Premium 12 with a rate of 9.9 cents per kWh. If you dig deeper into the information on Texas Electricity Ratings, you find similar stories for other companies.
A power plan for all year
The Gexa Saver Premium 12 plan locks in your electricity rate for a full year. The biggest draw for high usage customers is the $100 bill credit they receive once their usage reaches 2,000 kWh in a billing cycle. This has a dramatic effect on the average per kWh rate, so make sure your Houston home uses at least 2,000 kWh in a month. Knowing your home's past usage is critical information for finding the right power plan.
Summer electric bills can be staggering. The Gexa Energy budget billing program allows you to smooth out your payments over the course of a year. You pay your average bill, so summer months and winter months have relatively equal impact on your family budget.
A Texas summer for the record books
Countless news stories say experts expect Texas summer electricity demand to be the highest ever. The state's population has steadily increased over the past few years. Additionally, the state's production capacity is in a tenuous position with several coal plants closing. These factors combined with predicted high temperatures are expected to test the limits of the Texas electrical grid.
On the hottest days this summer, energy consumer's appetite for cheap Texas electricity could meet or exceed supply. Aside from the possibility of rolling blackouts, the more immediate concern for many Houston's power customers on a month-to-month plan is a whopper of an electricity bill.
Compare Houston electricity plans to save
High prices may be inevitable this summer, but that doesn't mean everyone will pay the same price. Compare plans now to lock in a fixed price before summer. If the Gexa Saver Premium 12 plan isn't right for your home, shop power plans on Texas Electricity Ratings to find one that suits your electricity needs.