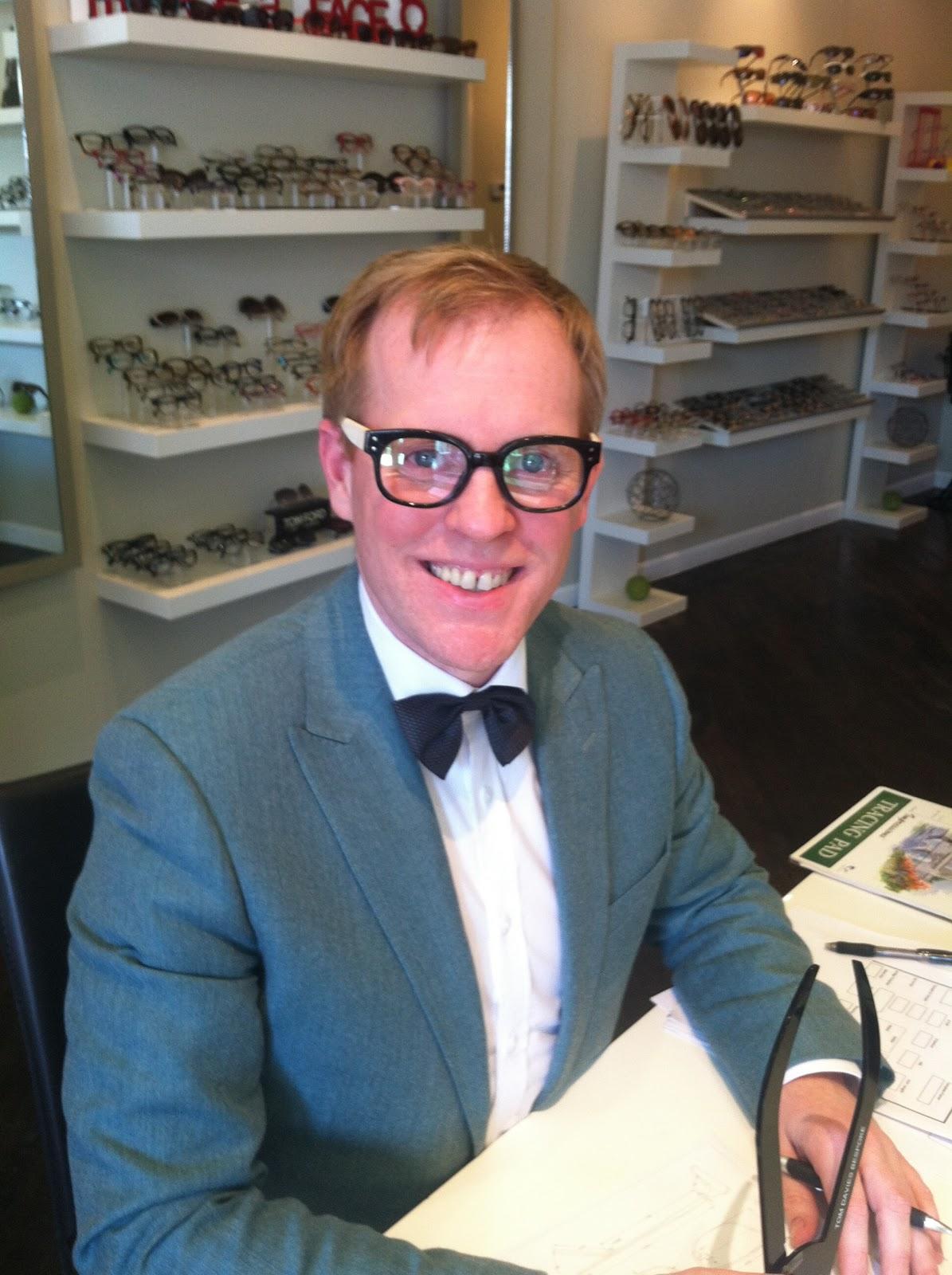 I met British eyewear designer Tom Davies at a special appearance at Occhiali Modern Optics yesterday. My first thought was that he looked like Elton John circa 1978. I mean that in a good way: jacket and bow tie, lots of teeth, sexy English accent - all very quintessentially British.  Davies was in town to offer his bespoke services to Dallas clients. What does that mean? That a few lucky clients had the opportunity to work one-on-one with Davies and have him create a custom frame just for them.
Customers have their measurements taken and their face shape and features are taken into account.  Shape, style, colors, materials - all are hand-picked by Davies as he studies your face and personality while you sit with him.  The measurements and design choices are then sent to his workshop in Shenzhen, China from which point it takes about 3 weeks to get the glasses delivered.
Clients are given a bar code so they can trace the production path of their glasses online and even see a little film about each stage: welding, tumbling in a bamboo tumbler to smoothen the edges, hand polishing etc… Each pair of spectacles passes through the hands of 16 people before it reaches the customer.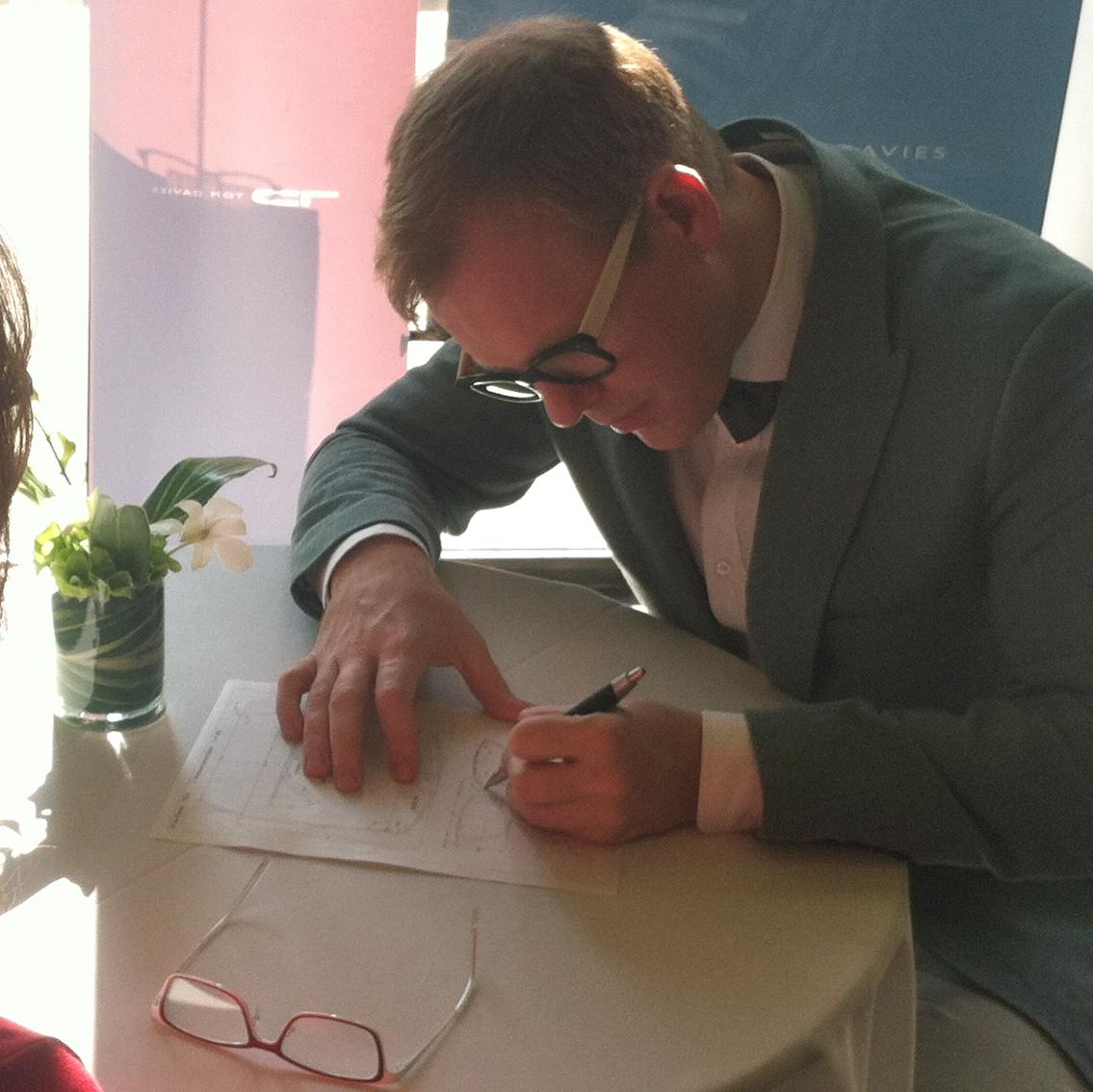 So how does one become an eyewear designer? After graduating in film set design in January 1997, Davies moved to Hong Kong. For 2 weeks he applied for 20 design jobs a day until finally the owner of an eyewear company offered him a job. At first Davies told him that he was not very interested in eyewear but when he offered him the job of chief designer and a free hand in setting up production in a new factory he was building in mainland China, Davies reconsidered. Within months he was designing glasses for brands like Puma and Seiko.  The rest is history!
Mark Shidlofsky, who reps the Tom Davies line,  told me that Dallas is one of their top markets worldwide. This came as no surprise to me. We Dallasites like things are are quality-made and unique. Who wants to look like everyone else? Not me? And with bespoke eyewear from Tom Davies, you don't have to!
Tom Davies eyewear is sold exclusively in Dallas at Occhiali Modern Optics, 8304 Preston Center Plaza Dallas, TX 75225, (214) 368-2777. http://www.occhialimodernoptics.com/