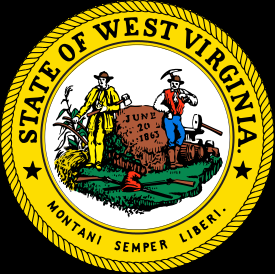 The Democrats of West Virginia went to the primary polls yesterday, and they gave Bernie Sanders another moral victory. Sanders won the state by 15 points (51% to 36%). But while the victory might make Sanders and his supporters feel good, it did little to help him catch Clinton in the delegate count.
Clinton earned another 11 delegates last night, while Sanders won 16 delegates (meaning he only picked up 5 delegates overall). That's not nearly enough to help him catch up with Clinton's primary/caucus delegate lead (or her even larger lead in total delegates). In fact, when super delegates are included, both Clinton and Sanders have 17 West Virginia delegates (with 3 W.V. delegates still to be decided).
Here are the current delegate totals (according to Bloomberg Politics):
PRIMARY/CAUCUS DELEGATES
Clinton...............1716
Sanders...............1430
difference...............286
TOTAL DELEGATES
Clinton...............2239
Sanders...............1469
difference...............770
There are still 1,057 unallocated delegates. To reach the magic number of 2,383, Hillary Clinton needs only 144 of them (or 13.6%) while Bernie Sanders needs 914 (or 86.5%). Is there really anyone who doesn't believe Clinton can get far more than 144 delegates out of the remaining states/territories (Kentucky, Oregon, Virgin Islands, Puerto Rico, California, Montana, New Jersey, New Mexico, North Dakota, South Dakota, and the District of Columbia)?