John Legend's producing partner Mike Jackson revealed during the Tribeca Festival that they're working on a Bernie Mac documentary.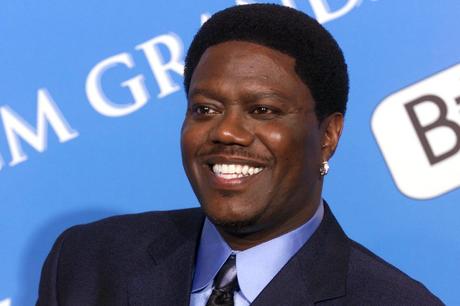 "We just partnered with Bernie Mac's estate to cover Bernie Mac's story," Jackson shared during the festival.
Calling it a feature film biopic, Jackson stressed that, "It's about the opportunities to tell a story that you feel are important."
Gift Lifted has partnered with the late comedian's estate to make the biopic.
For those of us from Chicago it's important that his story is told right. For us he was the storyteller of the South Side of Chicago. When he made it, we all felt like we made it. He never became "Hollywood," it wasn't in him. Chicago was home up until his death in August 2008. His funeral was held at the church I belonged to, House of Hope on the South Side. Media reports stated that 7,000 people were in attendance. From celebrities to people he knew from the neighborhood. He was loved, still loved and missed. He was Chicago!
I became the storyteller of South Side Chicago.
I remember attending the Kings of Comedy at the United Center in Chicago and feeling the excitement from the audience. Everybody was amp'd about seeing our homeboy who could tell a story that would have you bent over laughing.