*cross posted by
Aunty Brat @ Assoluta Tranquillita*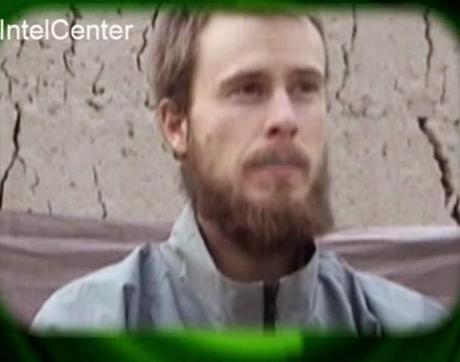 (source)
From the DOD:
Official: Initial Bergdahl Investigation Was Inconclusive

By C. Todd Lopez




Army News Service




WASHINGTON, June 25, 2014 – An initial Army investigation into the whereabouts of Sgt. Bowe Bergdahl following his disappearance in June 2009 did not conclude that he voluntarily left his installation, an Army official, speaking on background, said today.




"My recollection is that it didn't make a conclusive finding on that," the official said.




Bergdahl – who spent nearly five years in enemy captivity after he disappeared from his base in Afghanistan -- is now undergoing a "reintegration" process at Brooke Army Medical Center at Fort Sam Houston in Texas. Officials said his current status is medical temporary duty. He is receiving full pay as an Army sergeant.




The focus of the reintegration process, the Army official said, is from the point of capture onward. "We have no reason to believe that he engaged in any misconduct during that period of time," the official added.




Meanwhile, a new Army investigation, known as a "15-6" into the circumstances of his disappearance is underway, though an Army official said Bergdahl's reintegration process takes precedence.





"The scope of the investigation is fairly broad," the Army official said. "It's really to look at all of the facts and circumstances surrounding his disappearance up to the point of capture. Depending on what the findings are with respect to what motivated him and his actions, there are several conclusions that could flow from that."




One possible conclusion is that Bergdahl went away without leave -- commonly called "AWOL." Another might be that he deserted his post.




"It's also possible that he engaged in no misconduct," the official said. "We just don't know yet. The investigation is going to flesh that out, and will make findings and recommendations based on fact."...



"engaged in no misconduct"....... 
Right.  The facts I hear are pretty conclusive.
Go read the rest here.
Pay attention.