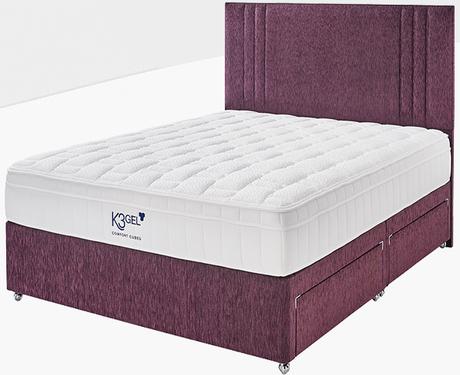 Gel beds generally include a combination of gel with other fillings such as memory foam or natural fillings. The full-body support offered by a gel mattress ensures optimal pressure relief while aligning the spine.
The cell structure of a gel-infused bed also ensures even weight distribution and regulates the temperature of the mattress surface. Sleeping on a gel bed will feel different from a standard bed due to its unique structure.
The Key Differences Between Gel Mattresses and Memory Foam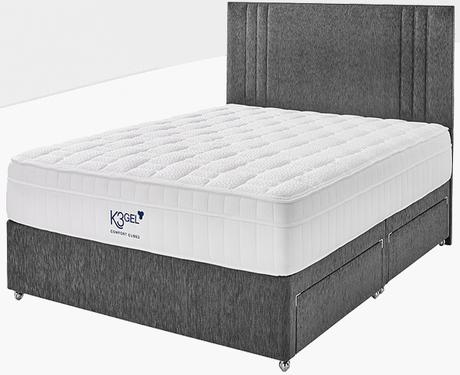 A gel interior means that the mattress will contour to the body's natural curves, reducing pressure point build-up and reduce aches and pains while you sleep.
Gel mattresses are also more breathable than traditional memory foam beds and have the added benefit of being naturally hypoallergenic, making them ideal for people who have allergies. Not only that, but a gel bed is more durable and prevents partner disturbance by reducing roll-together.
One of the UK and Ireland's leading manufacturers of gel beds is Kaymed. Its best-selling collection is the K3Gel® Range.
What is K3Gel?
Kaymed's K3Gel® beds are clinically proven in independent trials to sleep 3 degrees cooler than standard foam. Kaymed's unique gel beads are formed from natural mineral oils, which disperse excess body heat away from the mattress surface.
These innovative K3Gel cubes mold to the body's contours, soothing and relieving pressure build-up and reducing aches and pains.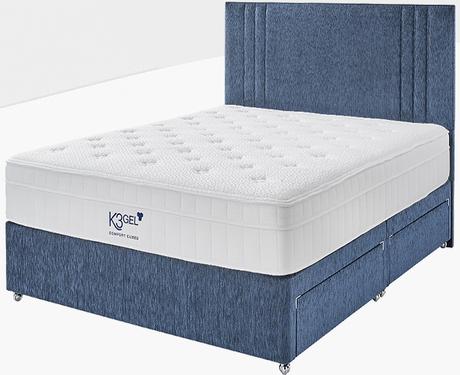 Kaymed Gel Beds
The Kaymed Gel Bed collection includes 1600, 1800 and 2200 K3Gel® models. Available in a choice of bed sizes and mattress heights, choose between the Gold, Platinum or Silver K3Gel® beds.
Kaymed at Dalzells
For more information on gel beds and mattresses call, email or visit our expert staff in-store who will be only too glad to provide you with the information you need. You can always browse our online store to view the huge range of Kaymed gel beds that we have in stock at our retail store in Markethill. We're easily accessible too, just off the A28 between the cities of Armagh and Newry; 30 minutes from Lisburn, 45 from Belfast, an hour from Dublin and Derry~Londonderry.
As with all new Kaymed K3Gel bed purchases at Dalzell's you get Free Delivery and Free Pillows. And as a recognised Kaymed Retailer, we have an excellent stock of Kaymed beds and mattresses in-store. Our retail store in Markethill is ideally located halfway between Armagh and Newry, just off the A28; 45 minutes from Belfast and an hour from Dublin.
Visit in-store or call us on 028 3755 1260 to purchase over the phone. Our Free Delivery Zone is available throughout Northern Ireland, and Counties Monaghan, Louth and Dublin, in the Republic of Ireland. Competitive rates available throughout the rest of Ireland.