After a chaotic childhood, Grace Vermuyden is determined her own daughters will fulfil the dreams denied to her. Lilly is everyone's golden girl, the popular, clever daughter she never had to worry about. So when she mysteriously collapses in class, Grace's carefully ordered world begins to unravel.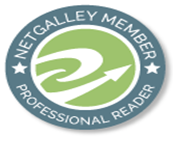 Dark rumours swirl around their tight-knit community on the edge of the Fens as everyone comes up with their own theories about what happened. Consumed with paranoia, and faced with increasing evidence that Lilly has been leading a secret life, Grace starts to search for clues.
Left to her own devices, ten-year-old Mia develops some wild theories of her own that have unforeseen and devastating consequences for the people she loves most.
Beneath the Surface explores the weight of the past upon the present, the burden of keeping secrets and what happens when children get caught in the undercurrents of adult relationships.
***
[It was Mia who found it]
***
(@MichaelJBooks, 11 July 2019, 400 pages, ebook, ARC from @MichaelJBooks via # NetGalley and voluntarily reviewed)
***
***
This is the kind of thriller I enjoyed the most, great characters, plenty of intrigue and suspense and compelling writing. I enjoyed her novel The Betrayals so was looking forward to reading more. I enjoyed The Betrayals a tiny bit more but still had a great time with this. I was caught in the story from the dramatic opening and the book held my attention to the final page. I thought the characters were fantastic, so well written and believable. They are not perfect people, but flawed, fragile and very real. The Vermuyden's are very dysfunctional and I have a soft spot for dysfunctional people. There are some humorous moments in the book which I couldn't decide were intentional or a complete accident. This book is an intense look at how easily a family can be blown apart.