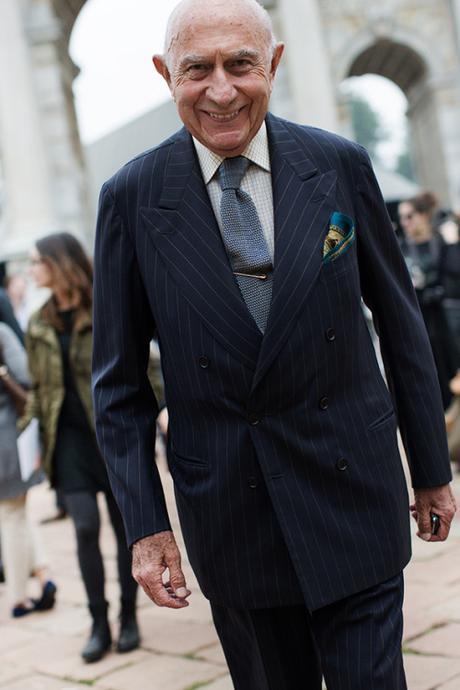 Like I'm sure anyone reading this site, I'm very particular when it comes to my clothes. I like my tailored jackets to have an extended shoulder line, side vents, and a three-roll-two closure. I prefer my trousers to have slanted pockets. And if the fabric is loosely woven, I think jackets are better with flapped pockets instead of patch (otherwise, with something like a Shetland tweed, the pockets can sag a little more with time). 

There are some things, however, that I've never been able to settle on. Like how I feel about the curve on a lapel – which is sometimes known as the belly.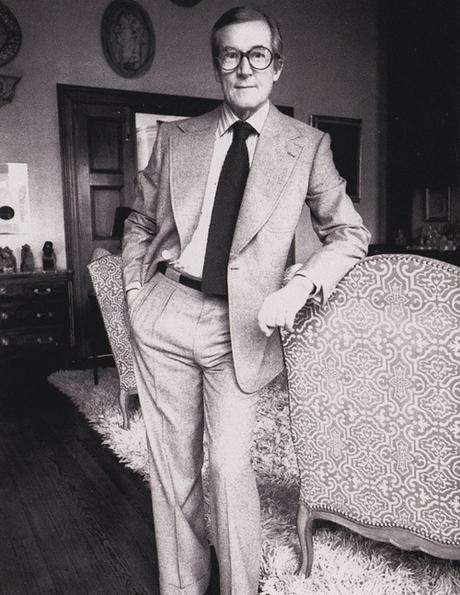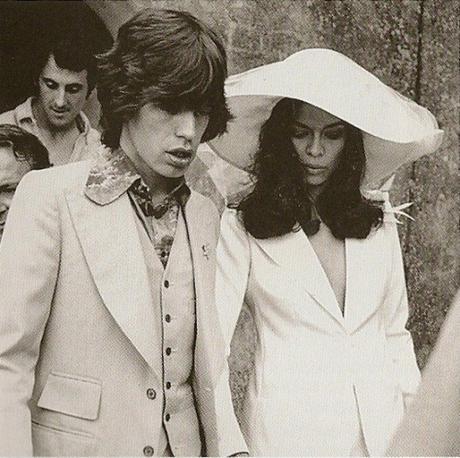 If you're not familiar with the term, you're sure to be familiar with the style. Bellied lapels were probably most famous on Tommy Nutter and Edward Sexton's creations in the late '60s and early '70s, back when they dressed the Beatles, Mick and Bianca Jagger, Elton John, and Diana Ross. Their suits were distinctive – broad shouldered with a nipped waist, flared skirt, and these wide, curvy lapels that looked like the outer edges of a family crest. You can chalk it up to the craziness of the '70s, but this was probably Savile Row at its sexiest. For a modern version of the style, see Chittleborough & Morgan.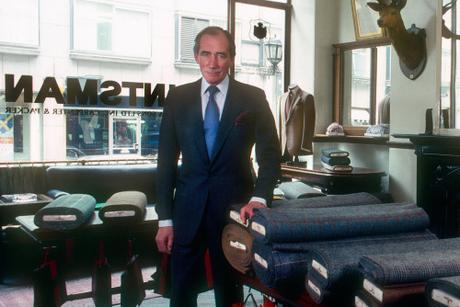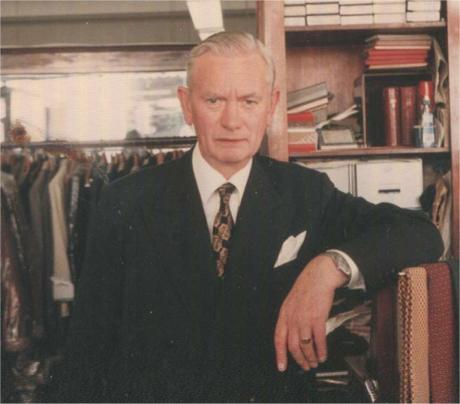 Bellies aren't always so extreme, of course. Many, if not most, traditional tailoring houses put some kind of curve on their lapels – you just have to look harder to spot them. See the photos of Huntsman and Anderson & Sheppard above for examples. When Bruce Boyer described the late Anderson & Sheppard cutter Colin Harvey as being the most elegant man he's ever met, I also imagine Harvey in a bellied lapel. Bruce writes:
"To those of us for whom he made clothes, Colin Harvey was personified elegance itself. He was the most tastefully sophisticated man I've ever met, and I'm sure every one of his customers would agree. First of all, he had nature on his side: at around 6′2″ and weighed probably no more than 180lbs, he stood cavalry-officer straight yet always appeared relaxed (how he was able to accomplish that, I'll never know), and was immaculately dressed. I never saw him in a sports jacket, only suits, mostly double-breasteds and a few single-breasteds with waistcoats. Most of the time, these were dark gray or navy solids or with stripes; I only saw him once wearing a summer tan gabardine d-b.

The cut of his clothes was, to my mind, perfect: softly draped, neither too tight nor baggy, a trim-but-easy-fitting line. Because he was so thin, he gave himself just a bit more shoulder for shape, and nipped in the waist. He cut the collar low, to show off a good bit of shirt collar. The trousers were always blade narrow."
It's hard to imagine that sort of man wearing anything but a bellied lapel, and the one photo I could find of Harvey confirms it.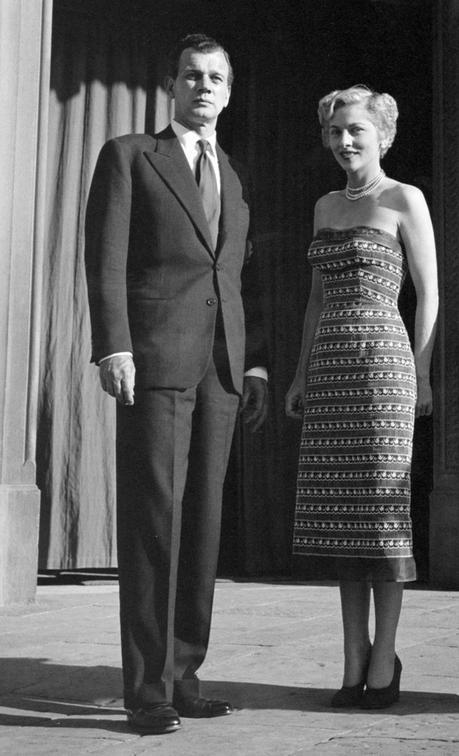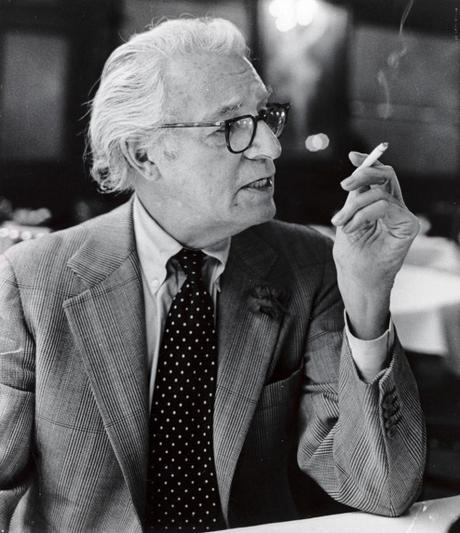 That's not to say that elegant men only wore bellied lapels, of course. See Joseph Cotten above, or my favorite style-related photo of all time, the one of American journalist George Frazier in a Russell plaid jacket. You can tell Frazier's lapels are razor straight by comparing the lines of his jacket against the lines of the plaid. When a lapel doesn't have a curve like this, it's called a non-bellied lapel or simply a straight lapel.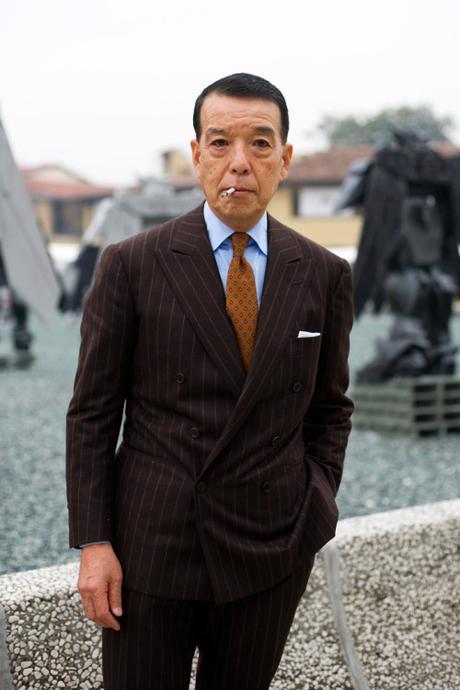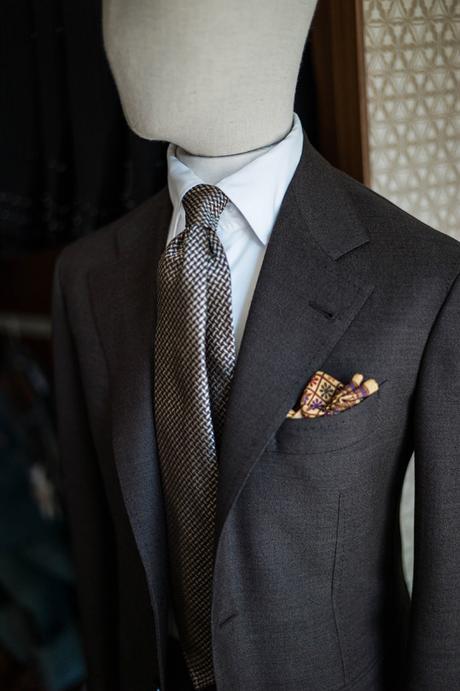 If you follow men's style blogs, you're probably most familiar with straight lapels. They seem to be the default nowadays on everything – particularly jackets that appeal to younger men. Just browse Brooks Brothers, for example. The older Madison cuts often have a slight curve to their lapels, while shorter, slimmer jackets are made with a straighter edge. To my eye, straight lapels look more modern and youthful.  The razor sharp lines give the jacket a sort of cutting angularity – sort of like the slim, modern look Yves Saint Laurent used to sport prior to the 1970s.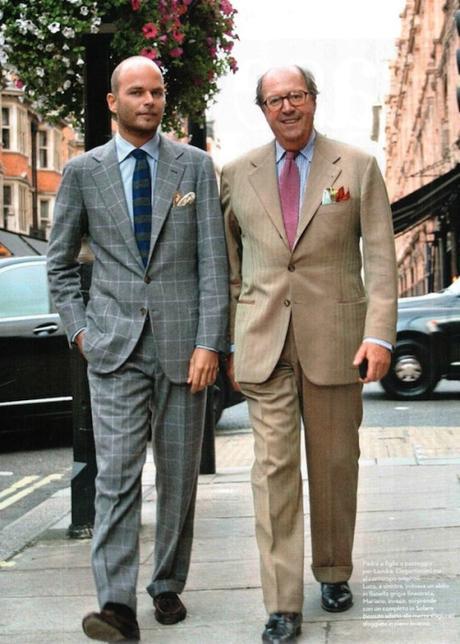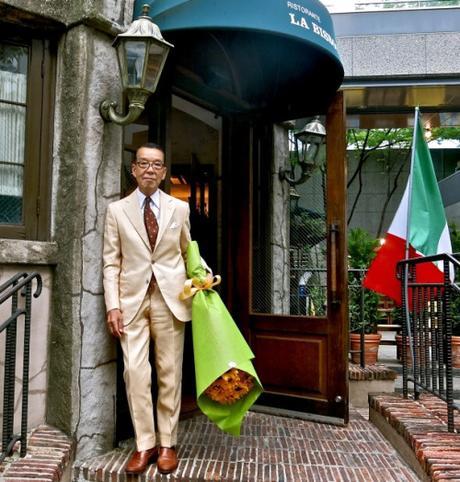 The only problem with straight lapels is they can sometimes feel too jutting – like they're appearing out of nowhere. This is especially true when the jacket is fastened. They feel sharp and modern, yes, but they also lack an organic feel.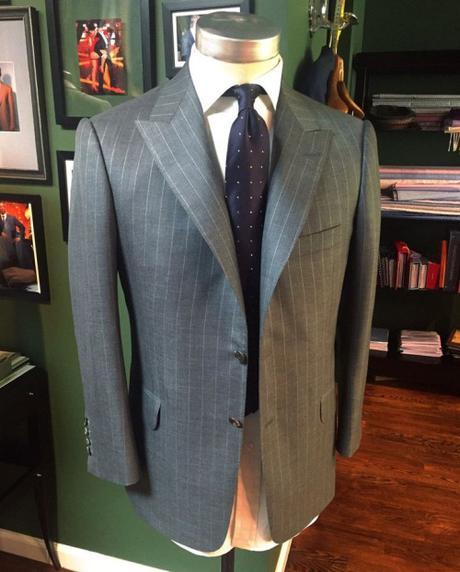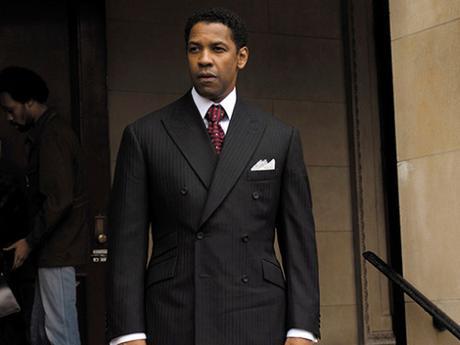 Compare them against these two jackets by Leonard Logsdail. In the first photo, the lapels almost look like they bloom out of the buttoning point. In the second, the curves on the lapels complement the sculpting around the chest.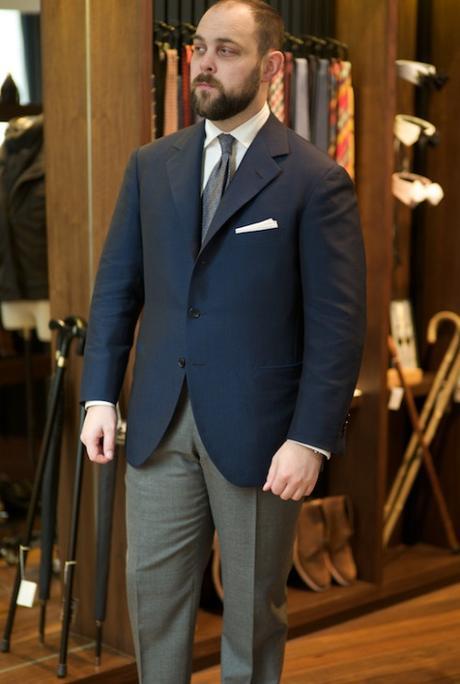 Some tailors also cut their lapels so they look like they're bending inwards. Liverano & Liverano is a good example. The convexity here works well because of the overall roundness of their house style – the softer, rounded shoulder line, the shorter jacket, and how the inward-curving lapels flow into the open, sweeping quarters. When worn, the jacket looks like it has two half-moon shapes set back-to-back. See Ethan Newton above.
Jeff Hilliard at The Armoury tells me the Liverano lapel is cut razor straight, but with a slight inward bend at the break (where the lapel starts to roll over). I'm still not completely sure how the illusion is created, but maybe it's because of the fact that straight lapels are typically cut with a very, very subtle curve. Perhaps with a straight-enough edge and high-enough roll, a lapel can look like it's actually bending inwards.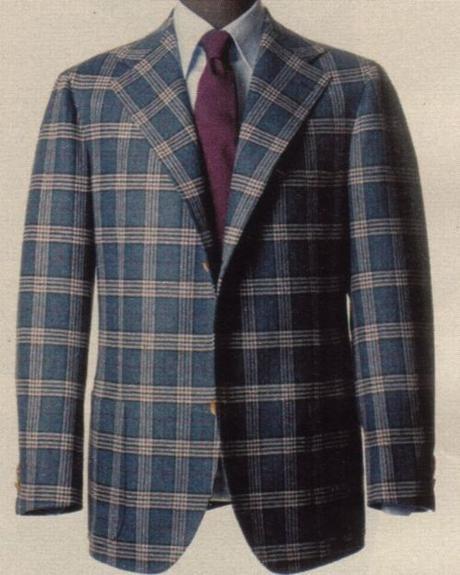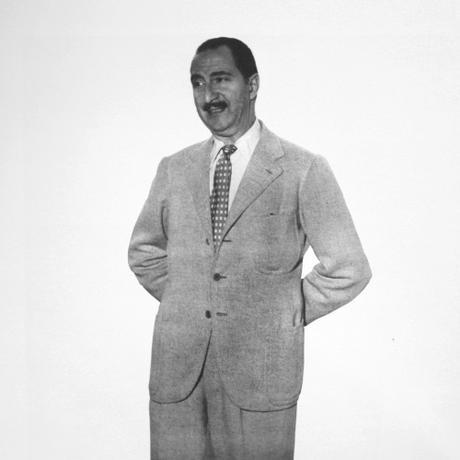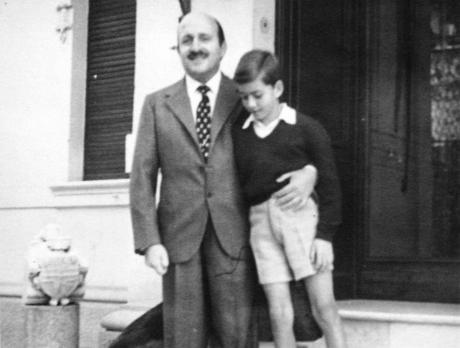 The style isn't exclusive to Liverano & Liverano. The blue jacket above is by Renato Ciardi, which has lapels that genuinely look like they've been cut with a concave line (again, compare the edge of the jacket to the plaid). Early- to mid-century Rubinacci jackets also sometimes featured these sort of lapels, although modern versions tend to be either straight or slightly bellied.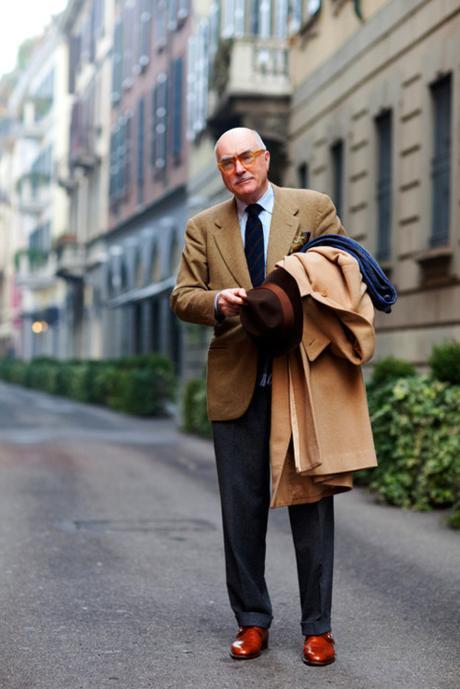 My own preference wavers between straight and slightly bellied. I think it's best to think of these things as part of an overall silhouette, rather than just a standalone feature. If a suit is cut slim and clean, with narrow lapels that have a Mod-ish feel, it would be strange to put in a heavy curve. Likewise, sometimes a drape-cut jacket really looks better with a little belly.
That said, I've asked for straighter lapels on my last few orders with Steed (who's known for their drape style). Sartoria Formosa also makes their jackets with a slightly fuller chest and straighter lapels, which I think looks great. I don't think there are any hard-and fast rules here, which is maybe where some strong convictions would come in handy. If only I had some. 
Anyway, some photos below of slightly bellied lapels, because they're underrepresented on men's style blogs and straight lapels are everywhere. One upside to a belly: if you're working with a bespoke tailor, he or she can always shave off the curve and make them straighter if you change your mind.