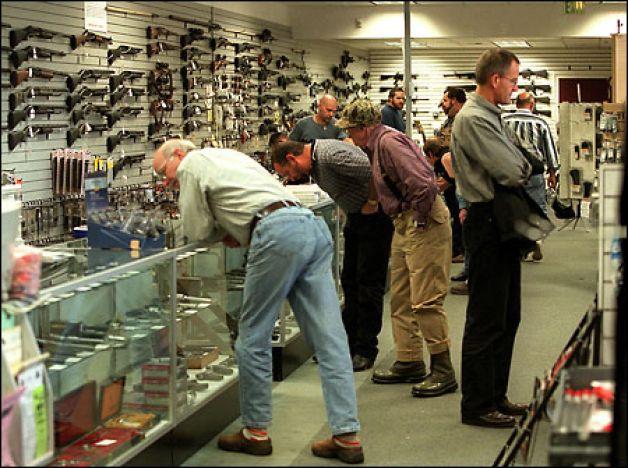 Wade's Eastside Gun Shop in Bellevue, pictured in a seattlepi.com file photo. Photo: Grant M. Haller, Seattle Post-Intelligencer 
Seattlepi
A man shot in both arms during an accidental shooting at a Bellevue gun range has sued the range and the man who shot him, claiming both failed to take appropriate care.

In a lawsuit filed July 11 against Wade's Eastside Guns, attorneys for the man contend he was hit in the arms after a bullet fired by another Wade's customer blew through a divider separating two shooting booths.

According to the lawsuit, the offending customer was firing a Smith & Wesson pistol that was "rather new" to him in a neighboring lane at Wade's range. As the man raised his arms to shoot, the other customer accidentally fired through the foam lane divider.

The 9 mm bullet struck the man in the right arm, powered through it, then tore through his left arm as well, leaving him seriously injured, according to the lawsuit.
The offending shooter was certainly a lawful gun owner who may have had a concealed carry permit for all we know.  No one checks these things. That's how they keep the stats down in order to make the ridiculous claim that concealed carry permit holders are safer than cops.
The other ridiculous claim they often make, in order to make gun use seem more mainstream, is that there are more and more women involved.  Check the picture.
What's  your opinion? Please leave a comment.