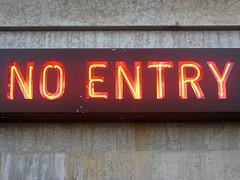 A couple of weeks ago The New York Times reported that an astronomer from the University of Nebraska, Dr. Martin Gaskell, is suing the University of Kentucky over a claim that he was not hired there because of his religious faith.
During the interview process, Dr. Gaskell was grilled about his religious beliefs by the head of the physics and astronomy department, Dr. Michael Cavagnero. I suppose this has something to do with the presumption that real scientists aren't supposed to believe in God.
Or something like that.
According to the lawsuit, Dr. Cavagnero went on to inform Dr. Gaskell that he had taken the time to personally research his religious beliefs, and that his "expression of them would be a matter of concern" to the dean.
Friends, let us pause here for a moment of reflection. This is all a bit perplexing to me, since any dopehead knows that it's strictly verboten to ask such personal questions when interviewing a prospective candidate, much less blurt out that it could be a problem in the job. Federal law, thankfully, prohibits such discrimination, whether it's against one's religious beliefs, sexual orientation, race, age or physical condition. Perhaps the head of the astronomy department could have used a little training refresher from Human Resources?
To continue reading this story of intrigue and scandal, click here to head over to The High Calling website!
Image by Simon Lieschke, used with permission via Flickr.