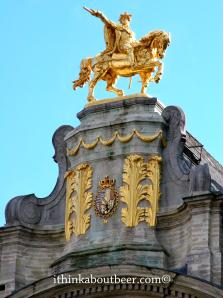 The Golden Man on top of the Belgian Brewers' Guild
In the fall of 2012, I visited Belgium for the first time and had an amazing time exploring the country and its beer and food.  The people were gracious and welcoming.  Needless to say, I couldn't wait for my next trip.  In one week, I return to Belgium!
While I was there in 2012, I visited several breweries and got to see several cities and towns: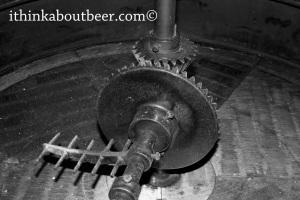 The cast iron works inside the 150+ year old kettle at Brouwerij Boon.
I've been planning the next trip for a while now, and it's about time to put it into action.  Of course, I wanted to revisit a few of the places I saw the first time.  I'll be stopping by to visit my friend Marc-Antoinec De Mees at his brewery, Brasserie de Brunehaut.  And since I'm in the neighborhood visiting other Lambic brewers and blenders, I'll be visiting Brouwerij Boon to see how the expansion came out.
I also have a large list of appointments and invitations to some amazing breweries.  Over the last few weeks, I've been reviewing beer from some of the breweries I'll be visiting: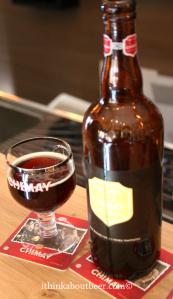 1996 Chimay Grand Reserve tasted in Chimay's private tasting room.
Besides these, I have a large list of other breweries I'll be visiting, including:
There are a few other, but I think I'll keep them secret.  You'll have to follow my adventures to enjoy the surprises.  I guarantee you'll like them.  Lets just say they're pretty fantastic and rare.  You can follow my adventures on:
I'll be detailing some amazing restaurants and bars as well as some nice hotels.  Belgium isn't like the US.  You just can't show up to a brewery and get a tour.  Most breweries don't even offer tours or allow visitors.  I'll be going where few people get to go.  You should definitely follow along and get your beer travel envy on.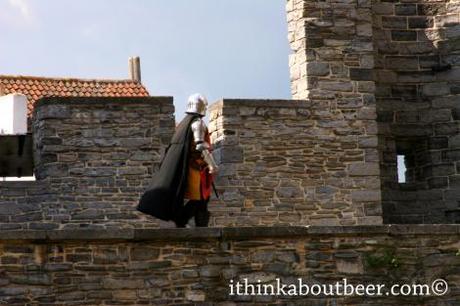 The Knight of Gravensteen