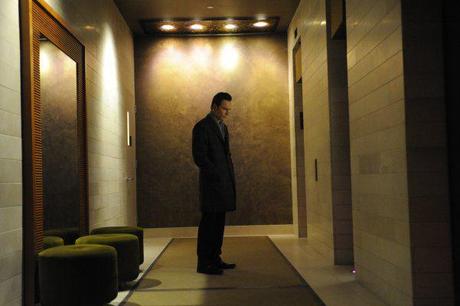 We're not bad people. We just come from a bad place.
Shame feels like the forgotten child of the awards season and in general just a forgotten film. Receiving plenty of kudos for Michael Fassebender's performance but losing traction as The Artist, Hugo and Harvey Weinstein took control in the lead-up to the Oscars. It's a shame then (cough, cough) because Steve McQueen's second film is an intelligent, emotional drama that pulls few punches in its exploration of sex addiction.
Fassebender's Brandon (again with another strangely fluctuating accent) is a successful, outwardly confident worker who pretty much bangs (are we still using that word?) any lady that sidles up to him. When his sister Sissy (Carey Mulligan) comes over to stay it throws his carefully controlled private life into turmoil as he contemplates whether he wants her in his life while trying to keep his addiction under control.
The immediate problem of Shame is its content. How do you take a subject like sex addiction and explore it without being gratuitous? The film doesn't downplay Brandon's desire for shallow relationships or his preoccupation with meaningless pursuits. Brandon's wants slowly cripple him and the appearance of his sister Sissy (Carey Mulligan) speeds up his descent into an immoral abyss. Fassbender is fearless in the role, portraying Brandon as the sort of person who is uneasy in his skin, his confidence in attracting women belying his hopelessness in having a relationship that isn't predicated on sex.
Shame's only failing (if it really is one), is that it's not a film you'd want to revisit anytime soon. It may be artful and graceful in some aspects, but it's a bit of a misery fest, one that's introspective and thoughtful rather than mindlessly entertaining. A challenge to watch at times, but one that's worthwhile.
8/10