Kol Hakavod to Eli Tabib for an important decision and a kiddush hashem.
Tabib is the [relatively] new owner of the Beitar Jerusalem soccer team ("football team" for the non-Americans).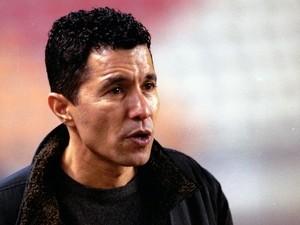 Eli Tabib
Tabib just announced last night that he has come to an agreement with the broadcasters that Beitar Jerusalem will no longer play games on Shabbos, but will play them from now on on either Saturday night, Sunday or Monday. And in Tabib's words, coming to this deal successfully is like " bringing home the championship".
Tabib's big drive to do this was for fans of the team - Beitar Jerusalem has a very large contingent of religious and traditional fans who have always wanted the team to play on days other than Shabbos - both so as not to be involved in chillul shabbos, but also so they could enjoy watching the games and going to the games.
Charlton, the official broadcasting company of the league, confirmed the decision and arrangement, saying "We are doing everything in our power to help the fans of Beitar Jerusalem and to help the team Beiat Jerusalem, and we hope that this is a process that will help the team and the fans."
(
source: One
)
Now go out and win another championship (in addition to the championship of not playing on Shabbos!)
And hopefully they will be an example to other teams, and maybe be the start of a trend...
------------------------------------------------------
Reach thousands of readers with your ad by advertising on Life in Israel
------------------------------------------------------