I believe it is important to care for our planet, and am always on the lookout for ways to live a greener life while maintaining a quality of life and of course, style. I haven't written a
Going Green
post in a while, and realized I have been enjoying some wonderful eco-friendly products lately without reviewing them for you. This is a collection of things I have been loving lately that are not only green, but also quite colorful!
Scout by Bungalow
Last year,
Scout by Bungalow
sent me their
Junque Trunk
to try out; ever since I have been a major fan. I love the durability, the amazing colors, and the versatility. I use the
Junque Trunk
in my closet to hold clothes that are in need of assistance prior to wearing
(ironing, button replacement, etc.).
Now that I have a larger car, I am going to get another
Junque Trunk
to keep the trunk organized. I am also checking out the
Rump Roost
, which would be a perfect solution for all the toys in Emerson's bedroom and the
Original Deano
which begs to be taken to the farmers market on summer weekends.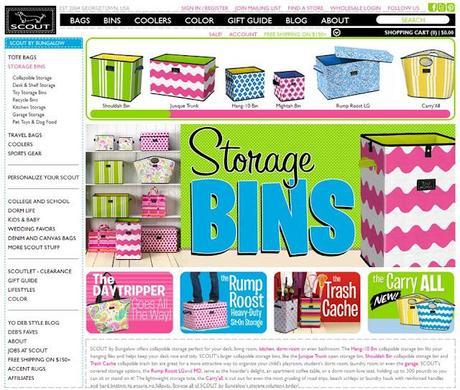 Scout by Bungalow
was created by fashionable Washingtonian
Deb Waterman Johns
. Johns is also known in the DC area for
Get Dressed
, a wardrobe-and-home consulting company. Scout by Bungalow came to be when Johns was in New York and saw those big plastic vendor bags
(often seen around DC being used to carry clothes to the laundromat)
. Johns then saw a similar
(though obviously higher quality and better designed)
bag by Helmut Lang while on a trip to Milan. Johns and her husband saw a niche for affordable, creative, fashionable and functional bags and started
"Bungalow, House of Scout."
It was successful, and the brand began carrying a variety of storage solutions, insulated bags, and luggage. Scout by Bungalow's durability and cute factor makes the brand a stylish and eco-friendly choice.
KeepCup
A big apology to
KeepCup
who sent me a cup at the beginning of this year and I am just getting to review it. The reason for the delay has NOTHING to do with the cup, for it is a major favorite and I often have to fight with my husband to get to use it. Why is KeepCup so awesome?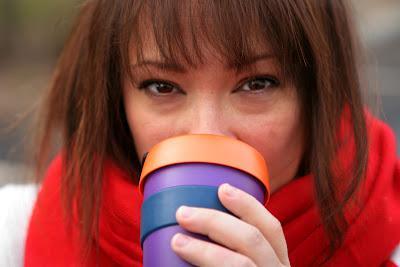 KeepCup
is the first ever barista standard reusable cup and the number one choice for sustainable and stylish coffee consumption. Already making waves in Australia and the UK, KeepCup is ready to change the way US consumers drink their coffee on-the-go. BPA-free, lightweight, recyclable, and fashionable - KeepCup is available in 25,000 color combinations so you can design the cup that tells your story and, unlike other leading reusable cups on the market, is designed by a barista to fit under the heads of most espresso machines. Available in four sizes - extra small
(4oz.)
, small
(8oz.)
, medium
(12oz.)
and large
(16oz.)
– KeepCup proves that convenience, eco-consciousness and style can go hand-in-hand.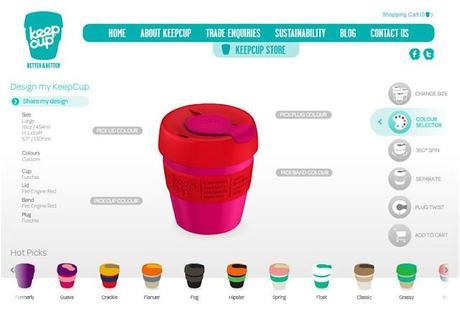 I spent a whole lunch hour playing on the
KeepCup site
, creating the perfect cup for me
(colorblocking – shocker!)
. I have a Small KeepCup which is perfect for that morning cup of coffee that I didn't have time to consume before heading to the Metro; I also take off the lid and Emerson uses it as a "big girl cup" that has a nice gripper ring for her toddler hands, and is flexible and unbreakable – perfect for a big girl in training. KeepCups are non-toxic, food safe, microwave- and dishwasher-safe. Coffee and tea kept in the thermal KeepCup also stays hotter longer than in a disposable cup by at least 20 minutes.
tarte cosmetics
I know I have mentioned
tarte
before, but I don't believe I have taken the time to properly rave about this beauty brand. tarte cosmetics specializes in good-for-you glamour, makeup and beauty products that are eco-friendly and cruelty-free.
tarte cosmetics
was created a little over a decade ago by
Maureen Kelly.
Kelly believed in cosmetics that could be high-performance and glamorous as well as healthy. tarte is a socially responsible company that cares about the environment, supports cooperatives in the rainforest, helps reduce environmental waste with sustainable packaging, creates eco-chic reusable components, and offers unique customer recycling initiatives.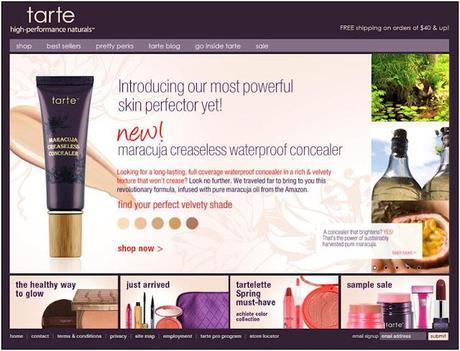 Oh, and they make really fabulous makeup. I made the mistake this spring of not buying a replacement
Park Avenue Princess Amazonian Clay Bronzer
and instead going with a cheaper brand. One swipe and I was placing an order for more tarte. Not only does tarte's bronzer look good, it does good with vitamins A, C, and E and is cruelty-free and also free of mineral oil, parabens, phthalates, and artificial fragrances. I also love their
Lights, Camera, Lashes Mascara
which lengthens, curls, and volumizes while being nasty-chemical free as well as cruelty free. Oh, and the package is recyclable! I also have their
24/7 Lip Sheer
in my bag, and love it for a hint of color, dose of hydration, and necessary SPF when on the run.
Note: I did receive free product from KeepCup and Scout by Bungalow, however all opinions are my own as was the decision to write this post.
Follow Me | Twitter | Facebook