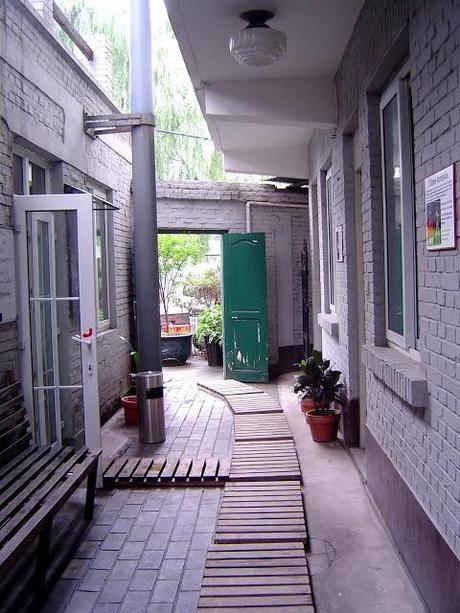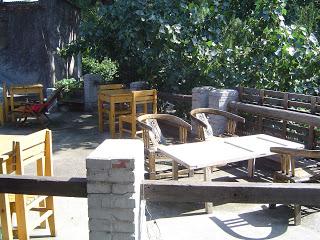 Sleepy Inn, located at the Xi Hai area of Shichahai, is well run and relaxing. Being close to the lake, guests may see the lake view at the hostel or once you step out of their main entrance. The neighbourhood is serene with an old Beijing style, yet it is only 5 to 10 minutes away from the subway. Since Sleepy Inn is built at one of the hutongs (old-Beijing-styled alleys) surrounding the lake, the contrast between the "expected" old Beijing and the modern streets outside this area is striking. Inside the Shichahai/ hutong area, there are many spots worth going, such as museums and very ancient but revitalized streets with modern little shops and cafes. We will cover some of these spots in the later episodes of this series.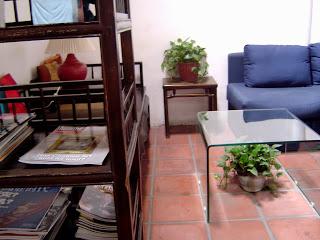 Back to our protagonist of the article. The lobby of Sleepy Inn is attached with two common areas: a lounge and reading/computer area. Paid meals are offered at designated hours. This is especially suitable for long-staying guests who wish to chat with friends, or to work on their computers outside the guest rooms once in a while. Also, there is an outdoor common area where one could grab a bottle with friends while enjoying the view. Meeting new friends is definitely one of the perks of stay

ing at hostels when traveling.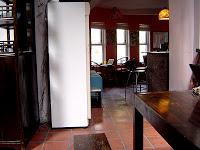 The hostel staff were very friendly and helpful. They helped a lot with my troublesome but necessary arrangement or chores, from taking important messages to doing laundry. The services offered at Sleepy Inn did make my trip much easier. Besides, they have rich experience in receiving guests from all around the world; there is no need for you to worry

about communicating with them

, so long as you speak English if you are a non-Mandarin speaker. Overall, the reasonable price of their rooms and services

worth every penny.
P.S.: The hostel has been renovated and re-decorated since I left. Judging from the online photos, the hostel is even more exquisite and elegant now.