One of the reasons why I love photography, is because behind many pictures is a story. A story that the viewer often doesn't know. The viewer can only guess. I can spend lots of time looking at pictures and thinking up a story that might be behind the image. Probably not the most productive way to spend my time, but I only do it when I have the time, like on a lazy sunday. Today I was looking at some street shots made by Tommy Ton at NYFW last week. Some of them makes me really wonder what happened before and after the picture was taken.. A picture might say more than a thousand words, but it can also raise hundreds of questions. Just wondering..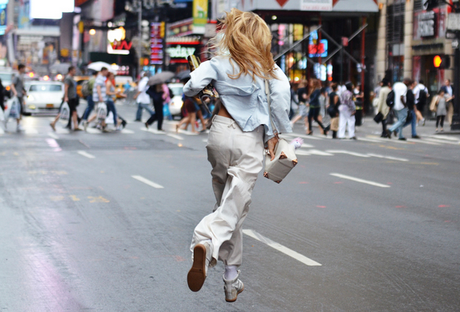 Where was this woman running to, on her Isabel Marant sneakers? Why was she in such a hurry? Does that outfit look that good when she's standing still instead of running?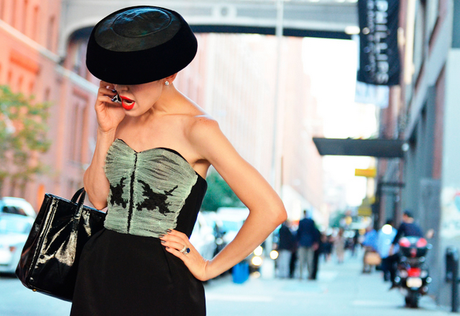 Wow, who was this woman calling? And what did he or she do to make her so angry? I wouldn't want to be the person on the other side of the phone..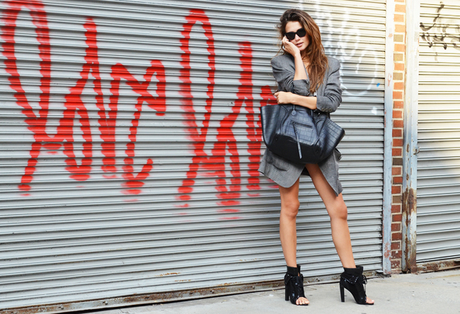 Is she wearing anything underneath that amazing grey coat? Or does she wear that to-die-for croc bag in front of her all day? And where can I get those shoes?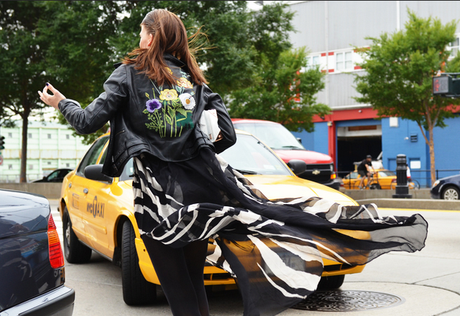 Did she got hit by that taxi after the picture was taken? Where was she running to? Or was she running on purpose because she knew what effect her sheer maxi skirt would have?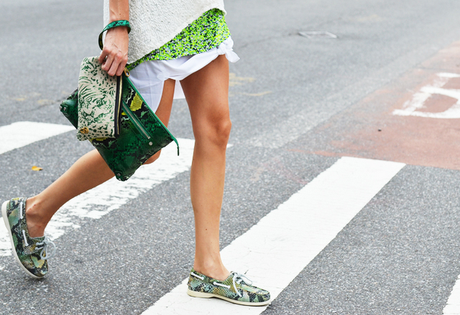 Where is she taking those two amazing clutches? Why is she wearing two? OK, I would wear them both as well if I had them, can't choose! What's in them? And what would her face look like?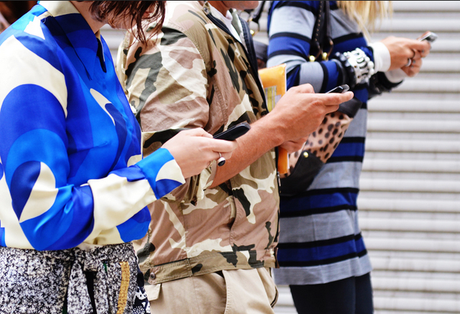 What are they doing on their phones? Texting? Reading news? Checking their e-mail? How come they're all doing that at the same time? Was there a scoop and did they all check it out immediately? Is the middle person a man?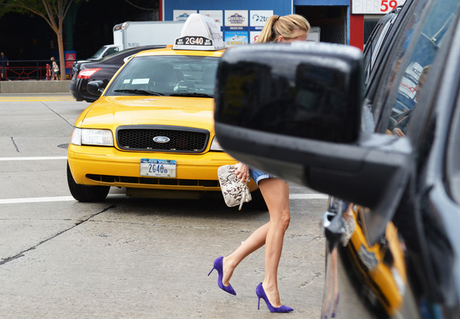 What is she wearing? Wouldn't you like to know what she combined that amazing purple heels and the snake print clutch with? I would! You can see part of what I think are denim shorts, but this picture just makes me so curious!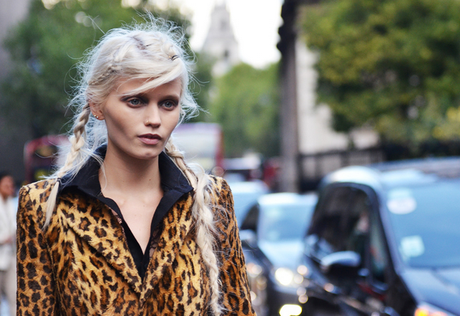 What is she thinking about? Is she happy? I'm not sure, her eyes look kind of empty.. Does she eat at all?