BM# 63: Journey through the Cuisines
Week 1: Bengali Cuisine
Day 2: B for Begun-er-Tok (Bengali Sweet & Sour Eggplant)
Letter B in Bengali cuisine gave me a ton of recipes to try. B is for Begun or eggplant in Bengali and there were way too many recipes to choose from like begun bhaja, begun posto, doodh begun, doi begun, begun basanti and so on. In the end I decided to make this lesser known eggplant dish,
Begun-er Tok
from Soma's blog.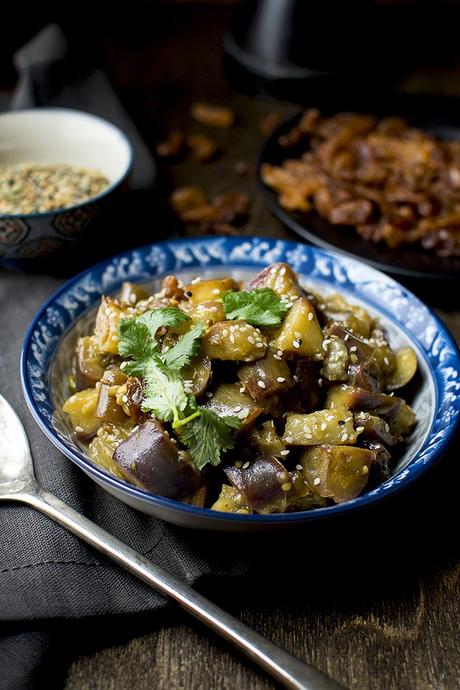 This is a traditional Bengali dish which is sweet, spicy and tangy, all at the same time. This way of cooking eggplant is very new to me which is why I decided to make it instead of the other more popular Bengali begun recipes.
Soma
says this dish is more like a condiment than a side and is usually served as an end of the meal, more like a pre-dessert course. I wish we had this course in Andhra too, I would probably skip my entire meal just for that.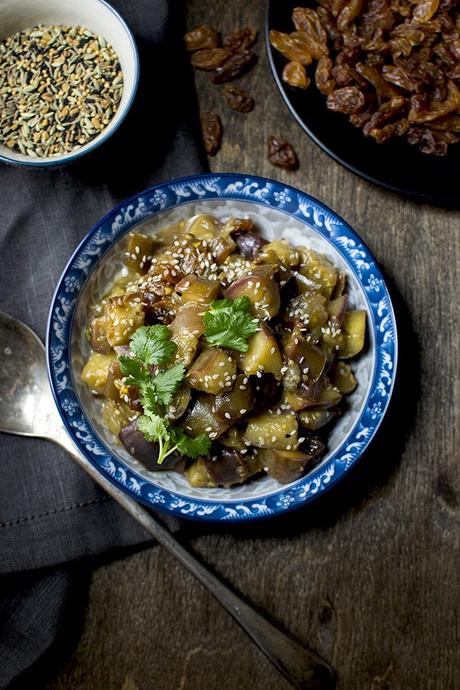 Well back to the dish, this is a very simple and easy to make dish. Adding raisins adds slight sweetness, tartness and texture to the dish. Panch Phoron is a Bengali whole spice blend that has
mustard, cumin, nigella, fennel and fenugreek seeds
. I love how much flavor a teaspoon of panch phoron adds to any dish. This dish is no exception and the spice mix makes it extra special.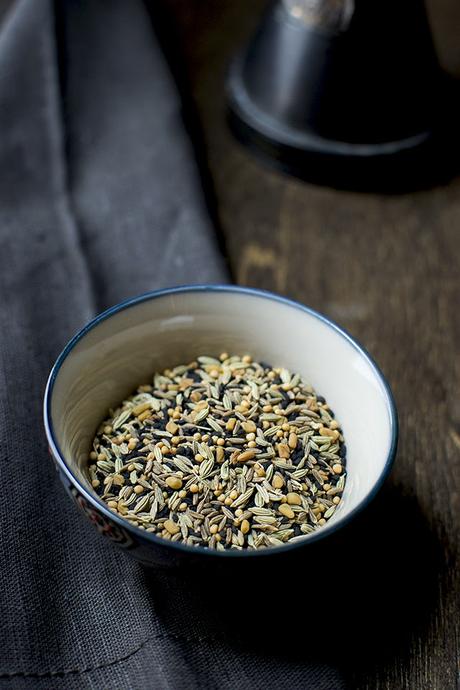 I served this with rice and roti. I think it tasted even better the next day when the flavors had a chance to mingle. It can even be eaten just as is :-)
Recipe from Soma's Ecurry
:
Begun-er Tok
Ingredients
:
2

Japanese Eggplants, cubed

2~3tbsp

Raisins

1tsp

Panch phoron

1

Dry Red Chili

1~2

Green Chili (optional)

1tsp

Tamarind paste

2tsp

Sugar

½tsp

Turmeric

2tsp

Poppy or Sesame seeds (optional)

To taste

Salt

2tbsp

Cilantro, finely chopped
Cooking Directions
:
Heat 2tbsp oil in a pan. Add panch phoron and dry red chili, when the seeds start to splutter, add the eggplant and green chili (if using) and toss to coat them with the spices.
Cook on medium high heat to cook the eggplant and brown it slightly around the edges.
Add turmeric, tamarind paste, sugar and salt. Stir in 1cup of water and mix well. Add the raisins. Cover and cook till the eggplants are tender, but not mushy. The sauce will get thick at this stage. Add more water if you want the sauce to be soupy and thin.
Add the poppy or sesame seeds, if using and simmer for couple of minutes. Turn off the heat and sprinkle with cilantro. Serve in a small bowl at the end of the meal.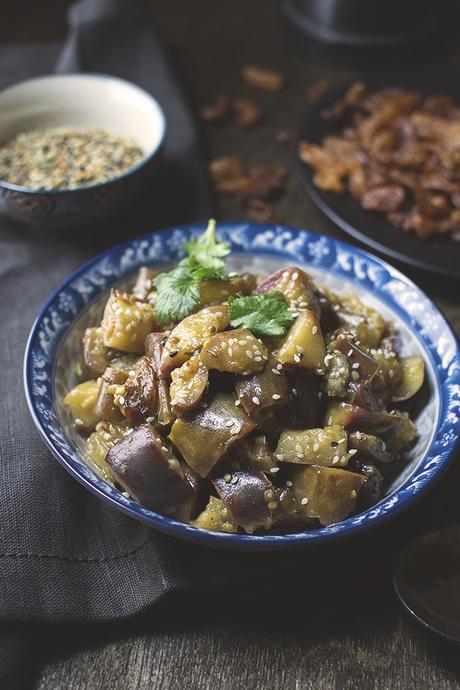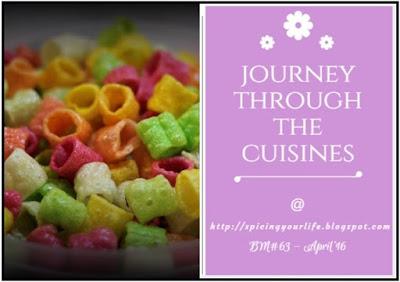 Check out the
Blogging Marathon page for the other Blogging Marathoners doing BM# 63
An InLinkz Link-up