I recently got a new commission to paint a large canvas in the style and colors of a small painting I had made with acrylic on watercolor paper.  It is always a challenge to take a small image and expand it into something much larger, while at the same time keeping the same sense of overall design, texture and color. It is not a matter of reproducing or enlarging the original painting, but creating a new one that has the same feel to it. 
Here's the original painting I'm working from: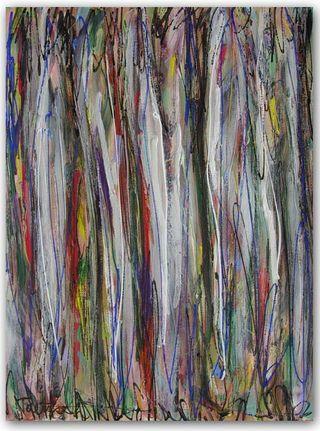 Acrylic on watercolor paper, 18" x 24"
To begin the new painting, I first painted the whole canvas in a pale peach color.  In the end it will be mostly or entirely covered over, but it's a better background to work against than the white of the canvas.
Next, I applied paint in lines straight from the tube, beginning to get the basic colors down.  Of course, this painting has so many colors with various shading, that it will take a lot of paint mixing to get them all in.  For now, I need to let this canvas dry.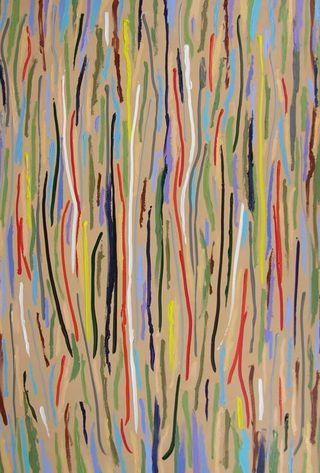 Painting Commission, 44" x 64" acrylic on canvas.