In a small back alley in Tokyo, there is a café which has been serving carefully brewed coffee for more than one hundred years. But this coffee shop offers its customers a unique experience: the chance to travel back in time.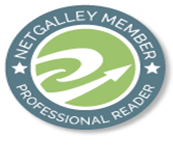 In Before the Coffee Gets Cold, we meet four visitors, each of whom is hoping to make use of the café's time-travelling offer, in order to: confront the man who left them, receive a letter from their husband whose memory has been taken by early onset Alzheimer's, to see their sister one last time, and to meet the daughter they never got the chance to know.
But the journey into the past does not come without risks: customers must sit in a particular seat, they cannot leave the café, and finally, they must return to the present before the coffee gets cold . . .
Toshikazu Kawaguchi's beautiful, moving story - translated from Japanese by Geoffrey Trousselot - explores the age-old question: what would you change if you could travel back in time? More importantly, who would you want to meet, maybe for one last time?
For fans of The Guest Cat and If Cats Disappeared from the World, Before the Coffee Gets Cold is a touching story about second chances and how we find and lose the ones we love.
***
['Oh gosh is that the time? Sorry, I have to go', the man mumbled evasively, as he stood up and reached for his bag]
***
(Picador, 19 September 2019, first published 6 December 2015, 208 pages, ebook, ARC from @picadorbooks via # NetGalley and voluntarily reviewed)
***
***
The blurb made this book sound like it would be a great read. Unfortunately, it failed on almost every level. The writing, or rather the poor writing style really let the book down. At times I felt like I was reading a play rather than a novel. A lot of unnecessary time is spent setting up the coffee shop and the characters. I started to get bored only a few pages in which is not a good sign. There is far too much explanation, pages and pages of it and no space is given for you to make up your own mind or use your brain. The fact the book uses one setting, the coffee shop, also let it down. I found this very restrictive. I got no real sense of any of the characters. They were flat and bland like puppets. The dialogue was dull and stilted. Also, the book is not really about time travel but regrets and things not said or done until it was too late. I don't like being lead to believe a book is about time travel only to discover this is only a sort of metaphor. Poor form.