It's Julia's wedding day. Her nerves are to be expected - every bride feels the same - but there's another layer to her fear, one that she cannot explain to her soon-to-be husband, Mark. She's never told him the details - and she is determined he never finds out.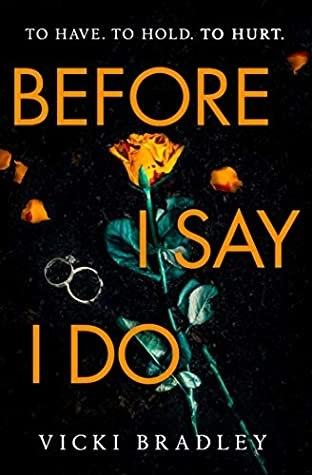 As she begins down the aisle, spotting Mark in his tailored suit, she knows she is taking her first steps to happiness - her past is behind her, it can't catch her now. Mark turns to face her.
But it isn't Mark in the beautiful suit - it's his best man.
Because Mark is missing.
And Julia's past is closer than she thinks . . .
Perfect for fans of Luckiest Girl Alive by Jessica Knoll and Now You See Her by Heidi Perks, this is a dark, twisty psychological thriller that asks the question, how well can you really know anyone?
**
[My hands were shaking]
(@simonschuster, 28 May 2020, 400 pages, paperback, #ARC from the publisher and voluntarily reviewed, #BlogTour 1 June via #RandomThingsTours)
***
***
Can I just say how much I loved this book? I'd never heard of the author before. I need to read more of her work ASAP because this rocks! The premise doesn't seem very original - a bride is jilted on her wedding day. But the bride has secrets, massive secrets that she's never told the man she intended to spend the rest of her life with. The police soon discover the groom had secrets as well, secrets he also kept hidden. What's going on? Where's Mark? What are Julia's secrets? What are Mark's? I loved the way the book is structured; with chapters alternating from different character's POV's and even some flashbacks which gradually reveal Julia's secrets and her links to a murdered drug dealer. This is one of those books full of twists and turns and misdirection that mean you don't have a clue what's really going on. The writing is spot on as well. This is a terrific read.