Today we are going to see
how to make beetroot Stir fry or Poriyal South Indian Style.
I use to hate beetroort when I was a kid but started to like it as I grew up as it is very healthy. This beetroot stir fry goes well with
Sambar
and
Curd rice.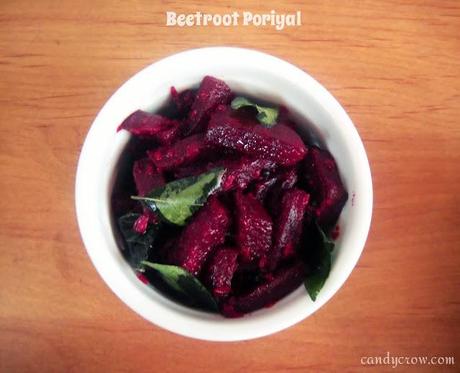 Now let us see how to make Beetroot poriyal Step by Step.
Ingredients :
Beetroot -2 (Chopped)
Oil - 2 tbsp
Mustard - 1/2tsp
Urad Dal- 1tsp
Onion- 1 small (Finely Chopped)
Green Chilli - 2 (Chopped)
Grated Coconut- 1tbsp
Salt - to taste
Curry leaves - 5-10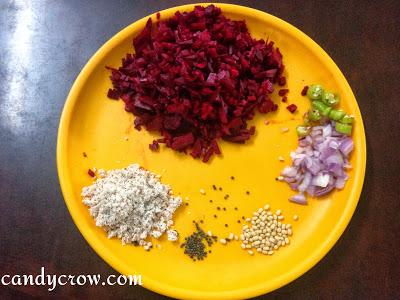 Method :
1. Heat oil in a pan, add mustard seeds allow it to sputter. Then add urad dhal and saute until it color changes to light brown.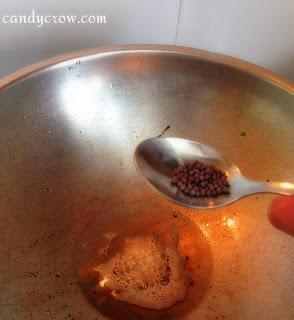 2. Now add onion and saute until it turns translucent. Add green chilli and curry leaves.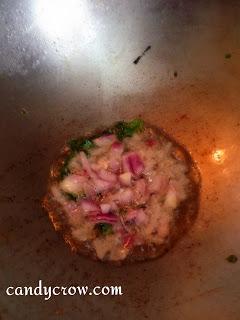 3. Add finely chopped beetroot and saute it until they are well coated with oil.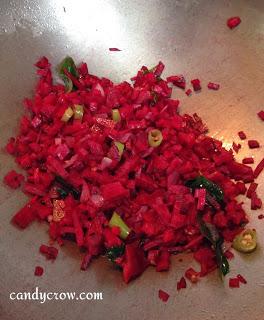 4. Sprinkle handful of  water, close the lid and cook it in simmer until the beetroot becomes soft.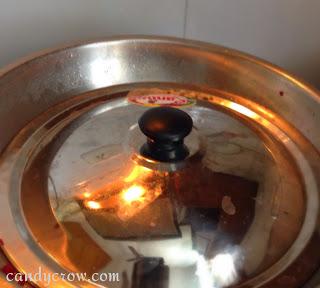 5. Once the beetroot is cooked add salt, grated coconut give it a quick stir and switch off the flame.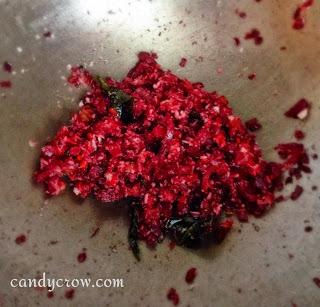 Now the beetroot stirfry is ready to be served :)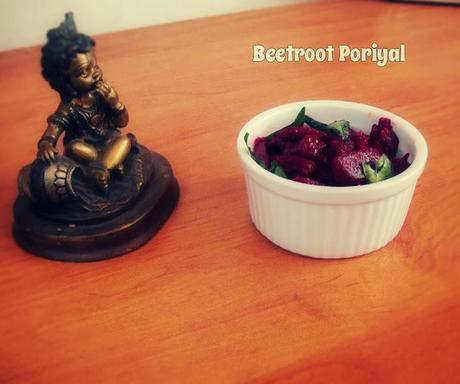 Notes :
Sprinkle very little water while closing the lid, if you add lots of water it will increase tyhe cooking time
You can even add chilli powder instead of green chilli for a modifiaction.