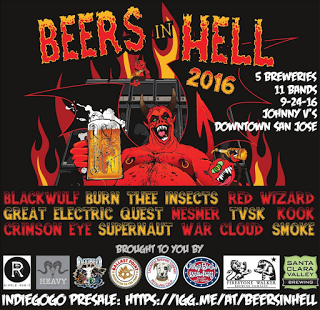 Reviews are an emotional response to an experience. Emotions wane over time. That's the nature of it....unless that experience was so phenomenal and powerful that the energy never faded. That's been my experience with the Beers In Hell Festival 2016 as held at Johnny V's in downtown San Jose. I've held off on this review because the energy was so massively powerful that I had to collect my thoughts in a concise enough manner to present them to your eyes. As of the writing of this, it's been a few weeks since the event took place. And my thoughts are no more concise.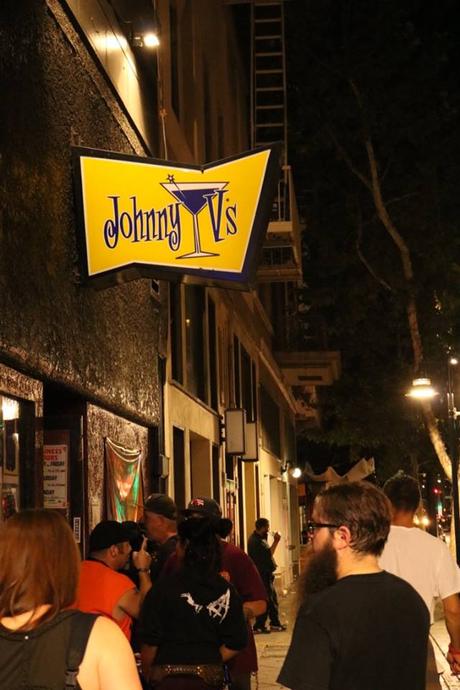 Jesus, what a rock n' roll experience! This was a nigh perfect festival...good beer, good people, good drugs, and most of all, GREAT bands! When I got there, I was greeted with the familiar faces of Ripple Family and Friends. Jodes and I met up with T.C. and Wife, Racer, Andy Allen, Rob Allen, Peter Sattari, Alex Wein....just awesome to see everyone again. Smoke was setting up in the corner of Room #1 and Mesmer were lurking around their stage in Room #2. We wandered and socialized with some of the cats hanging out on the street...I don't remember who all were there...it was a fuckin' whirlwind!!!
I remember being front and center for Mesmer. I was amped to see them after hearing some of their recent quality recordings. And, I've known Nick Fox (guitarist) for a few years, mainly through his brother's association with the label from years prior. Anyway, I digress, Mesmer impressed! After their gig, we hung out and chatted with the band, and we got to meet Pete and Dave. Definitely good times!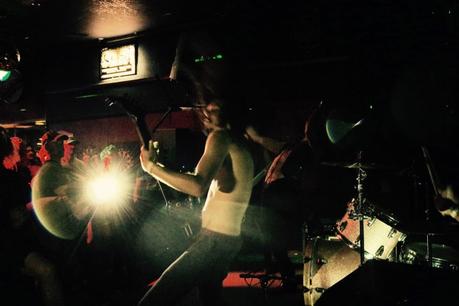 In what only felt like a few minutes and listening to the cataclysmic and thundering doom movement of TVSK, War Cloud were going on stage and I was magically transported to my usual stomping ground of front and center. I was simply blown the fuck away that night. I'd seen them a handful of times over the past year and watched this steadily growing progression in confidence. Beers In Hell was a breakout performance for War Cloud and they the buzz band from all circles. Sweaty, sticky, high octane rock n roll and I couldn't help but feel that I was witnessing something special!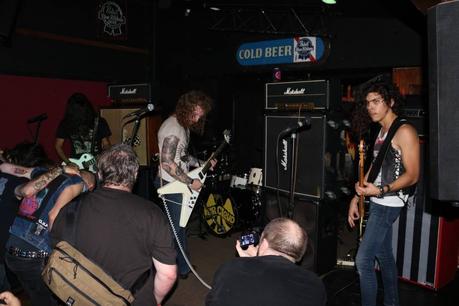 After that, I honestly don't remember. I do remember going outside and talking with the War Cloud guys, the rest of the Zed guys had arrived, we chatted more with the Mesmer gang. I stepped back at one point and just soaked in the community vibe that was happening at that time. Made friends with Shawn Williams and was wildly entertained by his stories. Kick ass music blaring in the background and having some killer conversations with great friends....it was like a God damn beach party but instead of sandy beaches and the smell of the sea, we had a concrete wasteland and the stench of bum piss. At some point, a few of us stepped into the adult toy store strategically located next door to the Johnny V's, admired the realistic veining on the 10" – 12" dildos and then returned to the music.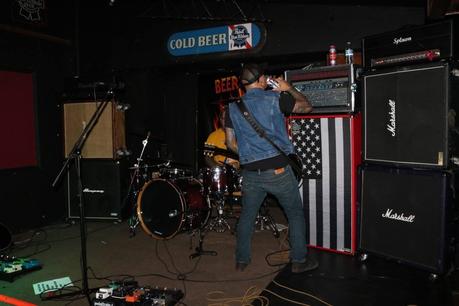 Zed, in typical fashion, brought the goods. Pulling tracks from the Trouble In Eden and Desperation Blues albums, they always put on a killer show. This time, the stage was too small for the band. Lead singer/guitarist Pete Sattori lost his gear off the side of the stage and apparently fucked up some pretty important shit in his system (need to touch base and see if he needs a consoling drink). But man....that's what this shit is all about! The Stories!!! This is fucking rock n' roll and right now, no one is doing it better than the Bay Area. The camaraderie, the sounds, the vibes, the food, the drink, the smoke, the scene. "The community". It's a buzz word that I'm hearing more and more as I talk with the players of this Bay Area scene. We are living in some special times.
Wish y'all coulda' been here!
-Pope