March 9, 2012 by limpd
 3 0Rate This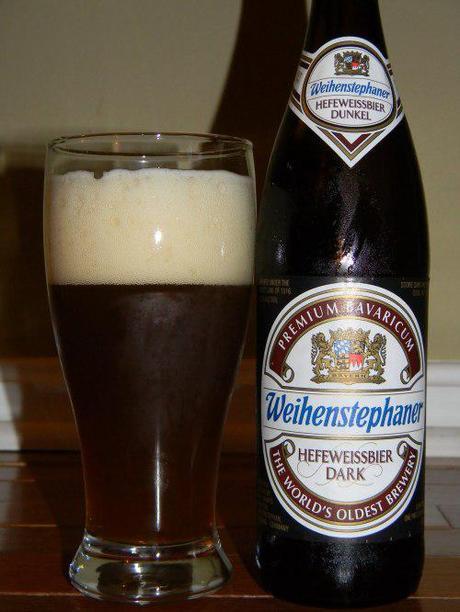 I took a trip to Kress Liquors and pulled a bottle of Weihenstephaner Weissbier Dark off of the shelves. While not a big fan of wheat beers, I was intrigued by the dark aspect of this beer. Weihenstephaner traces its roots to an abbey established in 768. The abbey received a license for a brewery in 1040. The monastery operated the brewery until 1803 when they were secularized by Napoleon. The property (brewery and all) then became the property of the State of Bavaria. Since, 1923 the brewery has been operated by the state in conjunction with the Technical Univeristy in Munich. So, with the historical provenance and the continuous production, the brewery bills itself as the world's oldest brewery.
Here is what Weihenstephaner has to say about their Weissbier Dark:
Soft, malty and full-bodied. The well-balanced taste is our dark weiss beer's great strength. Not only a good accompaniment to hearty meals.
I found the Weissbier Dark to have the following characteristics…
Appearance: Cloudy, dark brown with light foam and good lacing.
Aroma: Roasted malt and citrus.
Taste: Like a heavier wheat beer with more body, a little clove and a muted flavor.
ABV: 5.3%
As I had said, I am not a big fan of wheat beers but I really liked this one. If you like a wheat style this is certainly one to try.