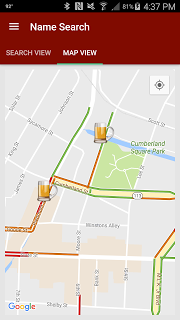 For those attending the Bristol Rhythm & Roots Reunion next weekend (September 16-18), there will be plenty of local beer options to pair with the always talented music lineup.  Two breweries, Bristol Brewery and Studio Brew are located within (or just lining) the festival boundaries and Abingdon's Wolf Hills Brewing Company is available at several beer gardens and establishments.
Bristol Brewery is located adjacent to the Piedmont Stage so appropriately their Piedmont Pilsner is an appropriate choice for daytime listening. For the headliners such as Buddy Guy and Cracker go for the Sunset IPA.
Studio Brew's visible brick home is situated across the street from Cumberland Square Park and one hopes they will be pouring at the beer garden near that stage. I'd stay away from their higher abv barrel aged beers until after hours when Unknown Hinson and Houndmouth blast. the stage. During the day dance along with Scythian the hydrate with a pilsner and wit.
There are several other beers and breweries that should be available. I can't remember which venue poured the Wolf Hills Cream Ale but expect that beer to be available somewhere within the grounds. Or plan a detour into Abingdon on your drive down Friday.  In the past, Highland Brewing Company has had a presence and I would think the Devils Backbone will this year due to the monopoly distribution from ABI.  In any case, take advantage of the many shuttles to the area hotels and drink local craft beer. And remember, theCompass Winery, Brewery, Distillery Locator Mobile App has you covered for finding local breweries. Cheers.