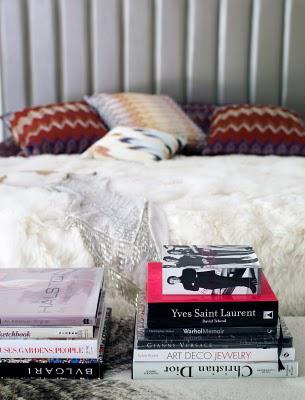 Rachel Zoe


Hello all my friends, I am happy to say hello today! Although I am still not 100% better I can just feel the light at the end of the tunnel...please. Decisions, decisions. I have spent more time in my lovely bedroom these last few days than I have in the past 20 months since we moved back in from our renovation. The bedroom is a sanctuary and I am lucky that I feel like ours truly is. It is super cozy with a fireplace and we designed it as to have no big pieces of furniture like dressers and such because the clutter always drove me crazy in our old bedroom. With that being said our master bath is as big as our bedroom. When my husband wakes up early he gets ready, leaves and I don't here him. I can't even begin to tell you how awesome it is not to here him rummaging around in his sock drawer or digging in his closet while grunting because he can't find what he is looking for, early in the morning I might add. All these details we thought in the design were so carefully put into place and then actual interior design was thrown to the wayside after the window treatments were chosen.I threw up some blinds in haste because our neighbors can see right in but want to replace those with a pretty linen shade. The bedding has been on my mind for almost 2 years...I am my nightmare client! So I am enlisting you in a little help. I am having trouble selecting the fabric for the accent bedding.
 I have had a fabric Mille Fleur by Eric Cohler for Lee Jofa in my possession for some time and have really loved the grays and the woodland scene. It has accents of a deep gold color throughout the pattern that I am drawn to and I think it just looks timeless.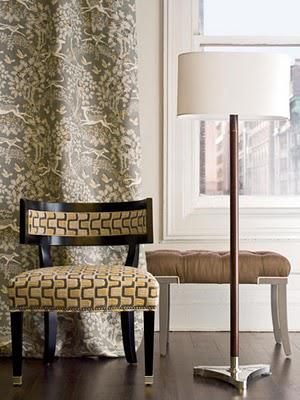 Here enters fabric number 2 Sark by Manuel Canovas. It is beautiful has nice grays with the birds in a pretty greenish sheen. I would say this is different but equally as classic and I love it too.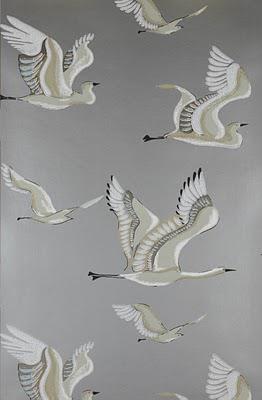 Here is the pattern Sark shown on window treatments in a room featured in Lonny Magazine by designer Hillary Thomas. Very nice indeed.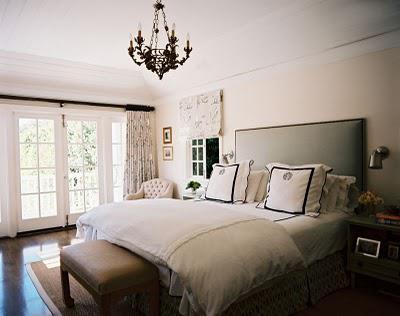 Now here are some shots of my bedroom, bad lighting, to give you an idea of the task at hand.Below is the window treatment fabric, a nice gray patterned linen. On my walls I have Benjamin Moore's Balboa Mist and my ceiling is a deeper shade Plymouth Rock.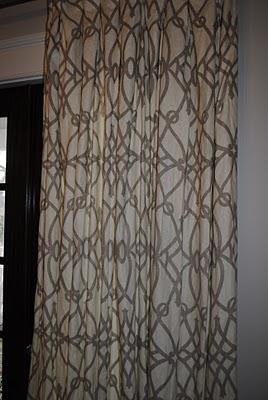 I have a white brick fireplace with an antique wood mantle. So you can see why I kind of gravitate to the  animals...I just do.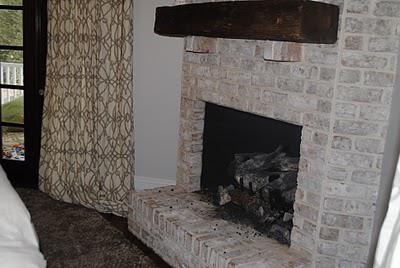 A beadboard ceiling in the Plymouth Rock and my chandelier is wooden, love it!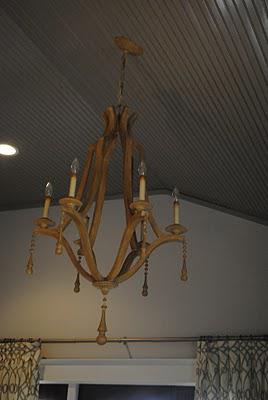 Okay decisions, help? Looking at the pictures, I am thinking the Manuel Canovas on the right...a little lighter, fresh, going into Spring.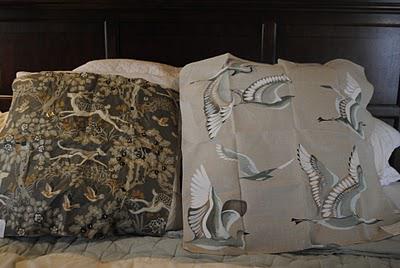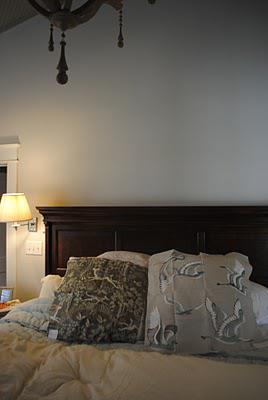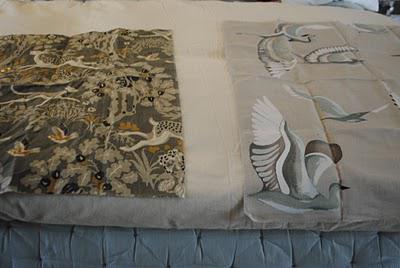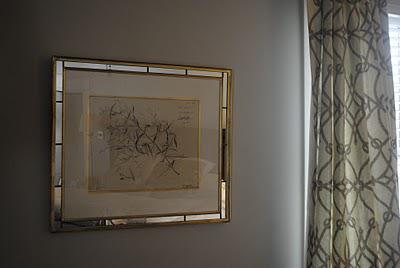 Okay so there you are, my big bedroom dilemma. Hopefully it will be something that will be resolved within this year and the ball will be rolling to finish up this space!